In today's economy, people are struggling with debt more than ever. For those who feel like they are drowning in debt, debt consolidation services like Americor can seem like a lifesaver. However, it is important to research these companies before engaging in business with them. In this blog post, we will examine Americor's reputation and complaints filed against them, as shown on the Better Business Bureau® (BBB) website.

What is Americor?
Americor is a debt consolidation company that offers debt relief services to those struggling with high levels of debt. They offer debt consolidation loans, as well as debt management and settlement services. Americor has been in business since 2012 and is based in Irvine, California.
According to the BBB, Americor has an A+ rating, which is the highest rating a company can receive. They have also been accredited by the BBB since 11/17/2015.
Americor Complaints
Despite their high rating, Americor has received a significant number of complaints on the BBB website. As of July 2023, Americor has 147 complaints closed in the last 3 years, 60 of which were closed in the last 12 months.. The most common types of complaints filed against Americor include problems with customer service, issues with billing and payments, and problems with the quality of the services provided.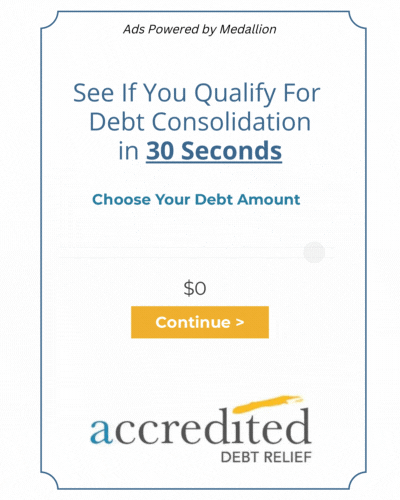 One common theme among the complaints is that Americor's representatives may promise lower interest rates or lower payments, but fail to deliver on those promises. Additionally, some customers have reported feeling pressured into signing up for services they did not want or need.
Here are some recent Americor complaints for your review:

I requested to cancel the program on May 1st. I was told on the phone that I would receive my reimbursement within 5-7 business days to my bank. I also received an email from them confirming this. Now it is May 8th, a week later, 5 business days later, and I just received a email stating that they finally canceled the account and they will be mailing me a check. I called and spoke to a lady at Americor and she said that depening on any bank holidays or if I canceled on a Friday, it would take time to process. I said that May 1st was a Monday and usually, the banks don't close for Cinco *******. She said that their bank first has to do a review and if there are any pending scheduled payments, they have to be canceled first. I told her that my automatic payments were scheduled for the 25th, so Im not sure how a payment o April 25th has anything to do with a cancelation on May 1st. It was a circular conversation, but I think it is kind of shady how they do business, because they don't tell you that it actually takes 10 to 14 business days for refunds and cancelations. Just one excuse after another. My reason for canceling was that they settled one of my accounts in March but didn't schedule the payment until June, and my next settlement wasn't scheduled until October. I was told a drop in my credit for the first moth or so but that most pople see an increase in their credit by the third month or so. How am I going to s an increase in my credit score if setting my debt isn't scheduled until June or October when I started the program in February?I need my refund in my bank account by May 10th, which I was told i would receive on May 1st. Obviously, I am experiencing a hardship and I expect a company to preform ethically in regards to my cancelation.

I do not know where to even begin as this company is completely criminal. I have a number of complaints, but will begin with this one specifically. I reached out to Americor several times last October regarding one of my credit card accounts enrolled in the program. For some reason, despite the fact that he was only an authorized user on the account, the debt from this particular credit card was showing up on my husband's credit report, and bringing his score below a score that he needed for a particular transaction. I simply needed to contact this creditor to remove his name and sort out the issue. Americor told me that I could contact the company directly. The company told me that because the account was now in Americor's name, I didnt have the authority to speak with them. I called Americor again, and they gave me the same story, therefore I was in an infinite loop of not being able to sort this issue out. Eventually during a call in October 2022, I was told that my only option was to remove the account from the program. It was necessary for my husband to increase his credit score, so I was left with no other option. Before authorizing this change, I asked the Americor employee if it would affect me in any way and that he could assure me that it would not end up with me having lost any money in this removal. He assured me that I would not. This however, is not true, as I was not refunded the many fees that I paid toward the settlement, etc. of this account. I had to remove this account despite not wanting to so should not be responsible for these fees, ESPECIALLY since I was told so. I would have gladly continued this account in the program had they simply helped me with removing my husband as an authorized user.

I had spoken to Americor about helping me with consolidating my bills on February 20, 2023. I wanted to start consolidating since we have filed for bankruptcy in the past. I didn't want to file again so I went ahead into their deal of only a payment of $238.74 a month which was taken out on February 25, 2023 out of my bank account. On the next day, I was blind sided by my wife's place of employment is closing down and she was transferring further away from where we live now. Our car was giving us a problem at that time & needed someone to look at it since the engine light came on. I had call Americor if I could have my money back in order to fix the car, get it inspected & registered before getting a ticket. I have requested 4 to 6 times to put the money back into our account, why do I need to speak with them for? Besides when I called them twice, no one would pick up but If they have fees to take out of that $238.74 then take out what they need & let me have the rest so I can go on doing what I have to do, I don't want to speak to anyone for getting my own money back, that is ridiculous! Besides, the consolidation isn't what it seems to be anyway. I just want our refund back. Take whatever fees they want & let me have the rest. I'm being very fair.
Americor's Response to Complaints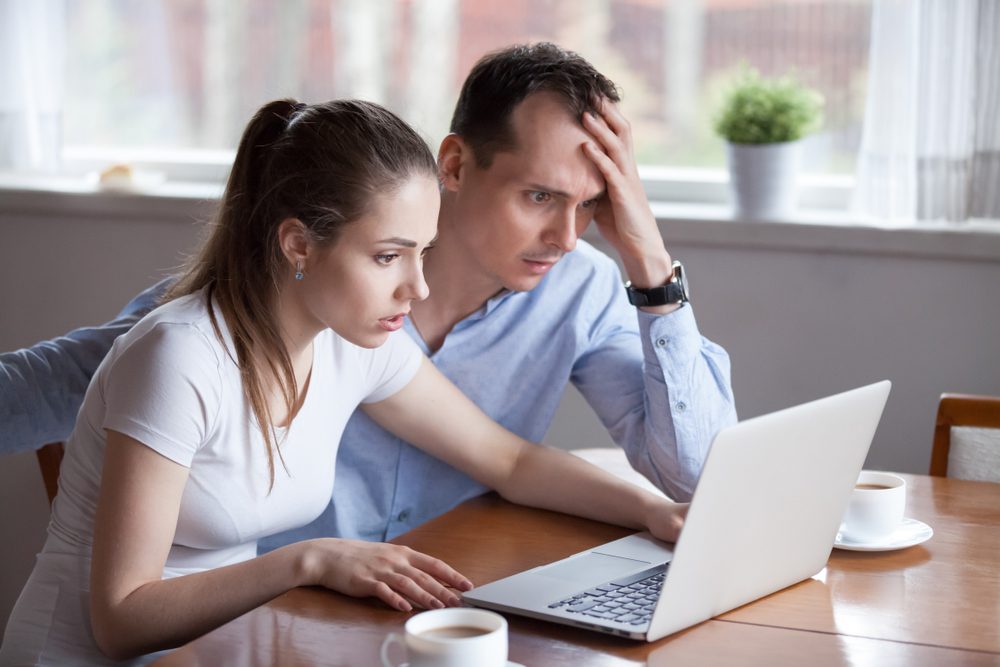 When a complaint is filed against Americor on the BBB website, they have a process in place to respond to the complaint. Americor typically responds within one to two weeks of the complaint being filed. They will then work with the customer to try and resolve the issue.
In some cases, Americor has been able to successfully resolve complaints. For example, in one complaint filed in 2021, a customer reported that they were having trouble with their debt consolidation loan. Americor responded to the complaint and was able to work with the customer to resolve the issue.
BBB Profile of Americor
When looking at Americor's BBB profile, there is a lot of information to consider. In addition to their A+ rating, there are several other factors to examine. For example, Americor has been in business for over a decade, which can indicate stability.
It is also interesting to compare Americor's profile to similar companies in the industry. When comparing Americor to other debt consolidation companies, their rating is higher than many of their competitors. However, it is important to note that each company's profile is unique, and consumers should research each company individually before making a decision.
Conclusion
In conclusion, it is important to research debt consolidation companies before engaging in business with them. While Americor has a high rating on the BBB website, they have received a significant number of complaints. Consumers should carefully consider these complaints and weigh them against Americor's reputation and services before making a decision.

Additionally, it is important to remember that the BBB is just one resource for researching companies. Consumers should also read reviews on other websites, research the company's history and leadership, and ask for referrals before making a decision. By doing their due diligence, consumers can make informed decisions and avoid potential pitfalls.
FAQs

What is Americor?
Americor is a debt relief company that offers debt consolidation and settlement services to its clients.
What is the Better Business Bureau® (BBB)?
The Better Business Bureau® (BBB) is a non-profit organization that helps consumers find trustworthy businesses and charities.
What is Americor's BBB rating?
Americor has an A+ rating with the Better Business Bureau®.
How many complaints has Americor received from the BBB?
As of July 2023, Americor has received 147 complaints on the Better Business Bureau®.
What are the common complaints against Americor?
The common complaints against Americor include issues with customer service, billing and collections, and problems with the debt settlement process.
How has Americor responded to these complaints?
Americor has responded to the complaints by addressing the issues raised by the customers and working to resolve them.
Does Americor have any unresolved complaints with the BBB?
Yes, Americor has unresolved complaints, some of which have been answered but a resolution was not reached.
Is Americor a trustworthy debt relief company?
Based on its A+ rating with the Better Business Bureau® and its efforts to address customer complaints, Americor appears to be a trustworthy debt relief company.
Should I choose Americor for debt consolidation or settlement services?
Ultimately, the decision to choose Americor or any other debt relief company should be based on your individual financial situation and needs. It is recommended to do thorough research and comparison before making a decision.
Glossary
Americor: A financial services company that offers debt relief services to individuals and businesses.
Better Business Bureau® (BBB): A non-profit organization that provides ratings and reviews of businesses based on their customer service and business practices.
Complaints: Negative feedback or reviews that customers have submitted about a company or its services.
Debt Relief: The process of negotiating with creditors to reduce or eliminate outstanding debts.
Credit Counseling: A service offered by Americor that provides financial education and counseling to individuals struggling with debt.
Debt Settlement: A debt relief option where a company negotiates with creditors on behalf of the debtor to reduce the amount owed.
Credit Score: A numerical representation of a person's creditworthiness based on their credit history.
Creditor: A person or company to whom money is owed.
Debt Management Plan (DMP): A debt relief option where a company works with the debtor to create a budget and payment plan to pay off their debts.
Interest Rates: The percentage of a loan or credit card balance that is charged as interest over a certain period of time.
Consumer Complaints: Negative feedback or complaints submitted by customers about a company's services or products.
BBB Accreditation: A designation given to businesses that meet certain standards of excellence in customer service and business practices.
Debt Consolidation: The process of combining multiple debts into one payment, usually with a lower interest rate.
Settlement Percentage: The percentage of the total debt amount that a company is able to negotiate with creditors.
Payment Plan: A plan created by a debt relief company that outlines a schedule of payments to be made to creditors.
Debt-to-Income Ratio: The percentage of a person's income that is used to pay off debts.
Unsecured Debt: Debt that is not backed by collateral, such as credit card debt.
Secured Debt: Debt that is backed by collateral, such as a car loan or mortgage.
Collection Calls: Calls or messages from creditors or debt collectors attempting to collect on outstanding debts.
Bankruptcy: A legal process where a person or business declares that they are unable to pay off their debts and seeks to have their debts discharged.
Debt Settlement Company: Debt settlement companies are businesses that negotiate with creditors on behalf of individuals or businesses with outstanding debt in order to decrease the amount owed.
Debt Relief Companies: Debt relief companies are organizations that offer services to help individuals or businesses reduce and manage their debts, often by negotiating with creditors on their behalf.