In the current economic climate, debt consolidation companies like Ascend 1 Financial have become increasingly prominent, promising a path to financial freedom for those burdened with overwhelming debt. However, as with any financial institution, the importance of scrutiny and due diligence cannot be overemphasized.
Ascend 1 Financial, despite its enticing promises, has not remained untouched by skepticism and controversy. While the company boasts of its ability to provide effective debt solutions, it's critical to examine these claims in the context of a broader financial scenario. This is particularly important considering recent scandals that have rocked the debt consolidation industry, further adding to the skepticism towards such companies.
According to reviews from industry watchdogs like the Better Business Bureau (BBB) and Trustpilot, Ascend 1 Financial seems to straddle the line between favorable service provider and a source of customer dissatisfaction. A preliminary glance at these reviews raises questions about the company's operations, with several customers voicing concerns over questionable practices.
In a world where the line between legitimate business practices and fraudulent schemes is often blurred, it becomes crucial to sift through the noise and understand exactly what companies like Ascend 1 Financial have to offer, and more importantly, whether they deliver on these promises.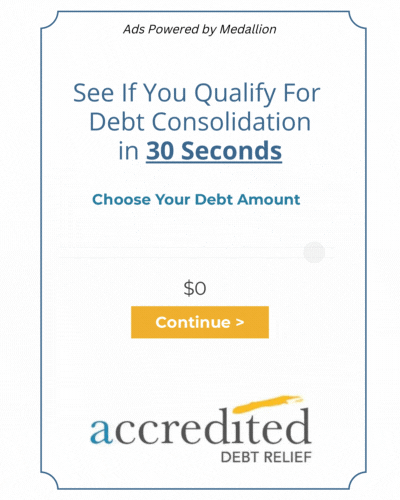 In this review, we take an in-depth look into Ascend 1 Financial, examining its background, services, and the controversies surrounding it. We aim to provide a comprehensive review that helps potential customers make an informed decision about whether this company is the right choice for their debt consolidation needs.
Stay wary, take notes, and remember, not all that glitters is gold – especially in the world of debt consolidation and financial management.
Company Background

Ascend 1 Financial, a company that promises financial liberation, was founded on the premise of assisting individuals overwhelmed by debt. It has grown significantly since its inception, primarily due to its convincing marketing strategies and the allure of its debt consolidation programs. However, the authenticity of these programs and their success in delivering promised results is a point of contention among clients.
The company claims that its key milestones include helping a significant number of clients to manage their debt effectively. However, these claims seem to be deeply mired in controversy. The testimonials and case studies available, especially on Trustpilot and Better Business Bureau, reveal a mixed bag of positive and negative experiences. While some clients claim to have received substantial benefits, others have raised concerns about dubious practices, and some even allege fraudulent activities.
The controversy surrounding Ascend 1 Financial is reminiscent of the 1990 movie "Goodfellas," where the main characters were involved in a series of shady activities under the guise of a legitimate business. Much like how the movie's main characters promised their clients quality service only to take them for a ride, Ascend 1 Financial's clients also speak of similar experiences. They were enticed by the company's promises, only to be left disappointed by the reality of the situation.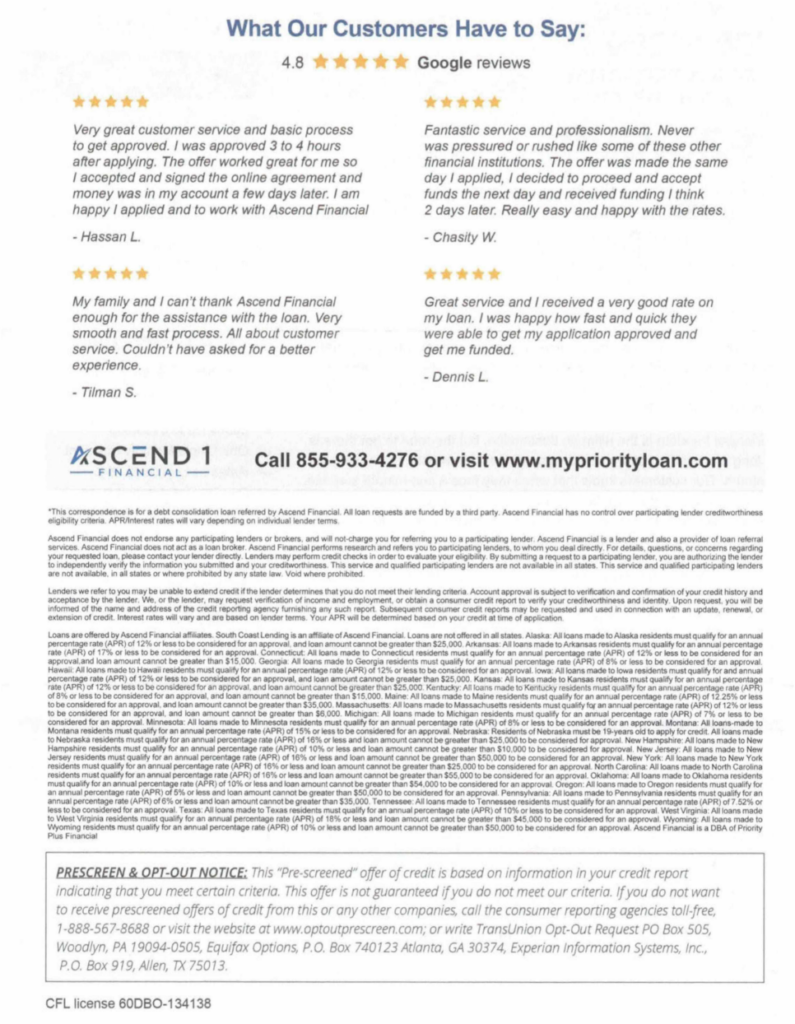 In conclusion, Ascend 1 Financial's background is a puzzle filled with uncertainties. On one hand, the company has a well-established presence and boasts of significant milestones. On the other hand, it is plagued with doubts and allegations of dubious practices. Therefore, prospective clients are advised to exercise caution and probe deeper into the company's operations and history before making any commitments.
Ascend 1 Financial Products/Services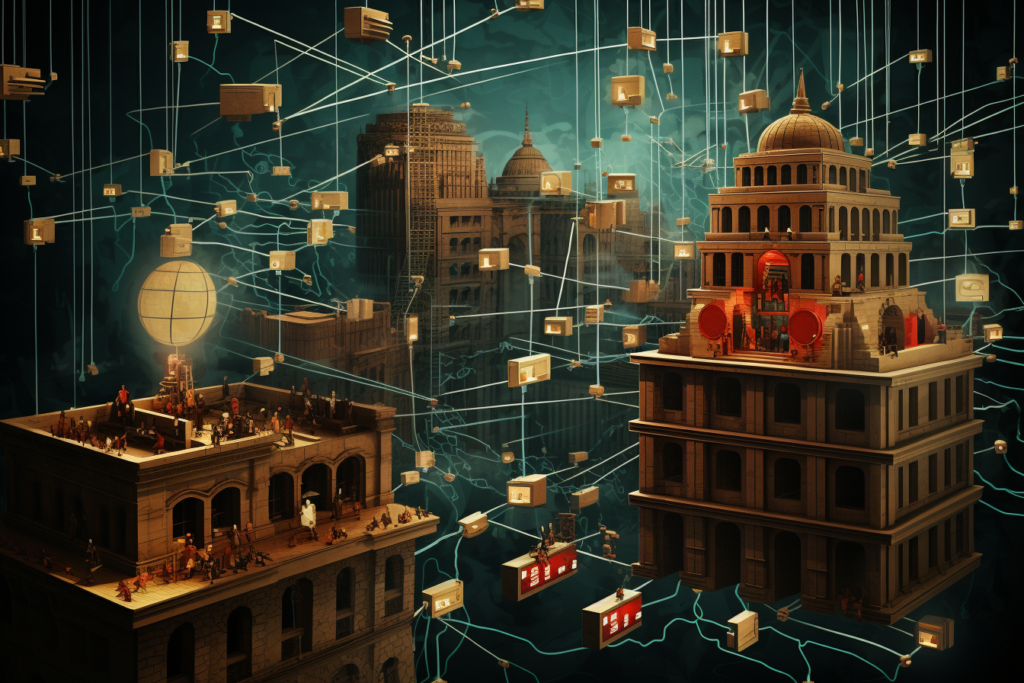 When it comes to the products and services offered by Ascend 1 Financial, there's a range of debt consolidation solutions that are marketed to potential customers. These include debt settlement, credit counseling, and debt management plan services. Each of these services is designed with the promise to help customers reduce or manage their existing debt more effectively.

However, when we dig a little deeper, criticisms and doubts start appearing. For instance, many customers on BBB and Trustpilot reported that the proposed debt management plans did not live up to their expectations. Customers had been promised reduced interest rates and consolidated payments which would supposedly lighten their financial burden; in reality, many found their debts increased or remained stagnant due to high fees and interest rates applied by Ascend 1 Financial.
Additionally, multiple customers have lodged complaints about the company's lack of transparency in explaining the potential risks associated with their services. If a company is not willing to openly discuss the potential drawbacks of their services, it begs the question – what else could they be hiding?
In conclusion, while Ascend 1 Financial offers a range of debt consolidation solutions, their effectiveness and value for money have been called into question. The company's lack of transparency about the potential risks and high fees associated with their services, as well as the discrepancies between what is promised and what is delivered, is a cause for concern.
Therefore, potential customers looking to utilize Ascend 1 Financial's services should proceed with caution and ensure they fully understand the terms and potential risks before signing up.
Risks and Controversies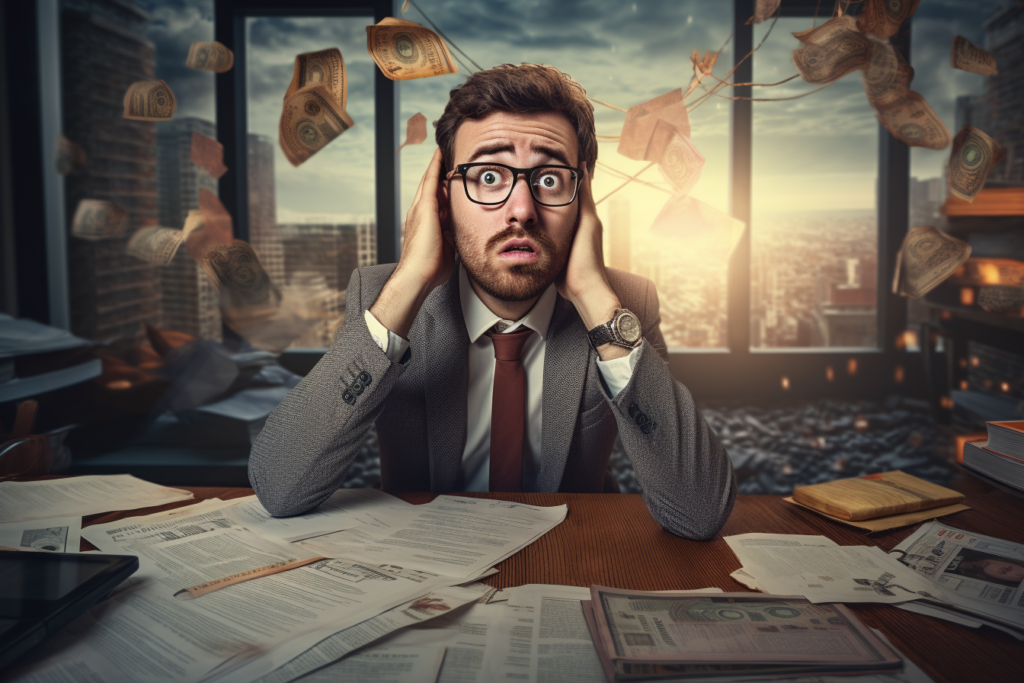 In the world of debt consolidation, Ascend 1 Financial has not been without its fair share of controverses. From dubious business practices to client complaints, it's safe to say that Ascend 1 Financial has been sailing in choppy waters.
One of the main concerns raised by clients revolves around Ascend 1 Financial's aggressive sales tactics. Clients report being pressured into signing up for services that they didn't fully understand or need, reminiscent of the high-pressure sales tactics employed by disreputable timeshare companies.
In terms of risks, Ascend 1 Financial seems to be shrouded in a cloud of mistrust. Clients have reported incidents of unauthorized withdrawals from their accounts, leading to unexpected financial burdens. Similarly, complaints about hidden fees and a lack of transparency in service agreements have led to questions about the company's dedication to client welfare and ethical standards.
To make matters worse, Ascend 1 Financial has been the subject of multiple lawsuits related to alleged scams. The legal actions taken against the company further emphasize the need for potential clients to exercise caution when dealing with Ascend 1 Financial.
In the spirit of engaging with readers, we have created a brief survey to hear more from you.
Ascend 1 Financial Survey
In summary, Ascend 1 Financial's approach to business and their handling of client relationships has seen them marred by controversy and legal issues. Prospective clients must tread carefully, ensuring they are informed about the potential risks before choosing to engage with Ascend 1 Financial.
Pros and Cons
Looking at Ascend 1 Financial from a balanced perspective necessitates evaluating its pros and cons. While it does provide services like debt consolidation and management, there are noteworthy issues that may turn potential customers away.
Pros:
Broad Range of Services: Ascend 1 Financial does offer a wide array of debt consolidation and management solutions. This gives customers options to choose from based on their unique financial situations.
Cons:
Customer Service: One of the major complaints about Ascend 1 Financial is poor customer service. Multiple customers have reported unresponsiveness, lack of follow-through, and limited help when facing issues.
Aggressive Sales Tactics: Customers have expressed concerns about the company's high-pressure sales tactics, with some feeling forced into committing to services that they didn't fully understand or need.
Lack of Transparency: Reviews from Trustpilot and BBB indicate that Ascend 1 Financial might not be as forthcoming about the potential risks and fees associated with their services as they should be.
When compared to industry standards and competitor offerings, Ascend 1 Financial seems to fall short. Companies like ClearOne Advantage and Pacific Debt Relief have been able to maintain better reputations and customer satisfaction rates.
Even when compared to companies like Tripoint Lending and Credit 9, which have mixed reviews, Ascend 1 Financial still raises red flags. While every company has its strengths and weaknesses, it's crucial to consider the overall picture. Ascend 1 Financial's drawbacks, especially in regards to customer service and transparency, should not be overlooked by consumers seeking debt consolidation and management services.
Conclusion
Summarizing, the world of debt consolidation, much like the movie "Wall Street," is fraught with characters like Gordon Gekko who wax eloquent about the virtues of greed and taking short-cuts. While Ascend 1 Financial is not necessarily the Gordon Gekko of our story, its practices and services have been questioned enough to warrant skepticism and caution.
The company, though offering a variety of services, has been frequently criticized for poor customer service and a lack of transparency. The aggressive sales tactics reported by customers further sully the company's reputation. These factors, combined with the risk of unauthorized withdrawals and questionable business practices, paint a picture of a debt settlement company that customers might want to approach with caution.
Against industry benchmarks like ClearOne Advantage and Pacific Debt Relief, Ascend 1 Financial falls short, and even when compared to the likes of Credit 9 and Tripoint Lending, it doesn't fare much better.
---
In conclusion, while Ascend 1 Financial may have its merits, the controversies and risks associated with it make it a choice that requires careful consideration. As wise consumers, it's crucial to remember the words from "Wall Street": "The most valuable commodity I know of is information." Make sure you're well-informed before making any financial decisions.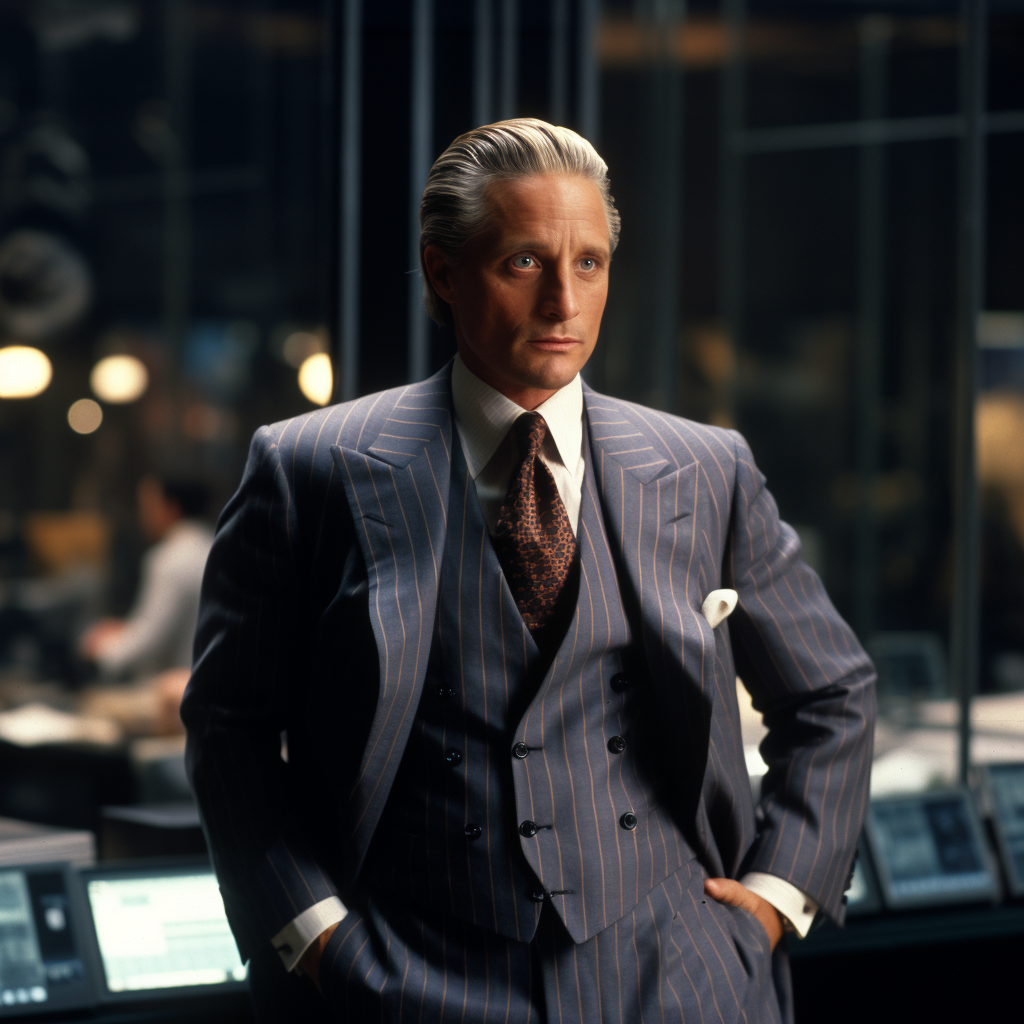 ---
We encourage you to dig deeper, explore more, and use our debt consolidation comparison chart [insert link] to ascertain what works best for your financial situation. Always remember, when it comes to your financial health, knowledge is power.
FAQs
What exactly is Ascend 1 Financial and what type of services do they offer? Ascend 1 Financial presents itself as a financial company providing a range of services such as personal loans, investment advice, and financial planning. However, the breadth and quality of these services remain unclear due to a lack of detailed information on their operations.
How transparent is Ascend 1 Financial about their business operations? There seems to be a significant lack of transparency surrounding Ascend 1 Financial's business operations. Limited information is available on their website and other public domains, leading to a certain level of skepticism around their offerings.
What are Ascend 1 Financial's credentials? It is unclear what credentials Ascend 1 Financial has. Their website does not offer detailed information about their licenses, affiliations, or certifications. Without these crucial details, it is hard to gauge their credibility and expertise in financial services.
Who are the experts behind Ascend 1 Financial? Little information is available regarding the team behind Ascend 1 Financial. Without detailed bios or professional backgrounds of the team members, it's challenging to determine their level of experience or expertise in the financial sector.
Does Ascend 1 Financial have a physical location? Ascend 1 Financial's physical location remains ambiguous. The company does not clearly indicate its headquarters or any branch locations, which may lead potential clients to question its legitimacy.
What type of customer service does Ascend 1 Financial provide? The quality of Ascend 1 Financial's customer service is unknown. There are no publicly available reviews or commentary from customers that speak to their experience with customer service.
How does Ascend 1 Financial guarantee the security of personal and financial information? The level of security Ascend 1 Financial provides for personal and financial information is uncertain. With no visible privacy policy or security measures outlined on their website, potential clients may be concerned about the safety of their personal information.
What is Ascend 1 Financial's track record for successful financial management? There is little data available to evaluate Ascend 1 Financial's track record in terms of successful financial management. Without access to client testimonials or case studies, it's difficult to assess their performance.
Does Ascend 1 Financial offer competitive rates for their services? Ascend 1 Financial does not provide clear, upfront information about the rates for their services. This lack of transparency may lead potential clients to question whether their rates are competitive within the industry.
What is Ascend 1 Financial's stand on ethical financial practices? Ascend 1 Financial's stance on ethical financial practices is unknown. There is no publicly available information regarding their commitment to ethical standards or compliance with financial regulations.