Amid a surge of skepticism surrounding the debt consolidation industry, Funding Circle, a renowned platform for peer-to-peer lending, emerges as a contested player. This London-based company prides itself on being a lifeline for small businesses seeking financial stability. However, reviews on platforms like Better Business Bureau (BBB) and Trustpilot paint a more nuanced picture, calling attention to a range of experiences that hint at potential shortcomings in their service.

Funding Circle's offer of swift access to loans with attractive terms has been a beacon for many businesses drowning in debt. Yet, an undercurrent of dissatisfaction suggests that all may not be as optimistic as it seems. Some users express frustration at unexpected fees, high interest rates, and a seemingly convoluted loan process – issues that raise red flags in an industry already tinged with controversy.
The situation echoes the plot of the infamous movie "The Big Short," where what seems like a golden opportunity for financial prosperity quickly dissolves into a nightmare of lost investments and dodgy dealings. Just as the characters in that film grappled with the harsh realities of Wall Street, customers of Funding Circle find themselves navigating the precarious waters of debt consolidation, often with mixed results.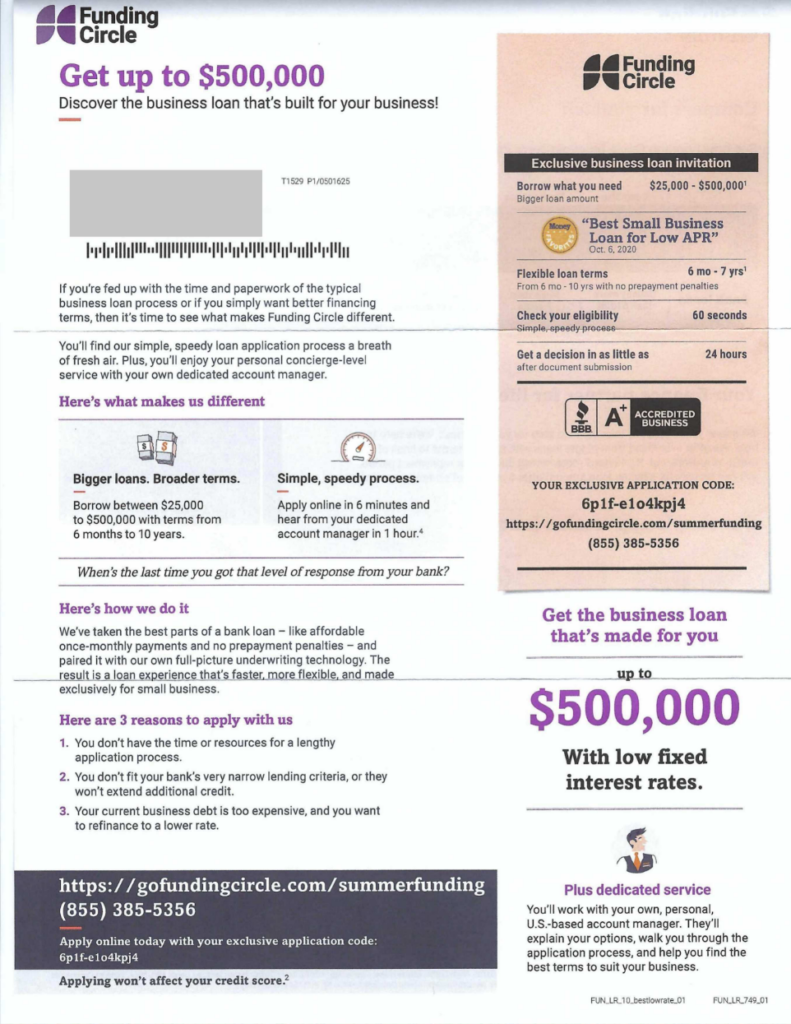 In better light, Funding Circle maintains an A- rating on BBB and a respectable score on Trustpilot. However, a closer examination reveals that these numbers may not tell the whole story. The company has faced criticism for their customer service and lending practices, suggesting that beneath the surface, issues persist.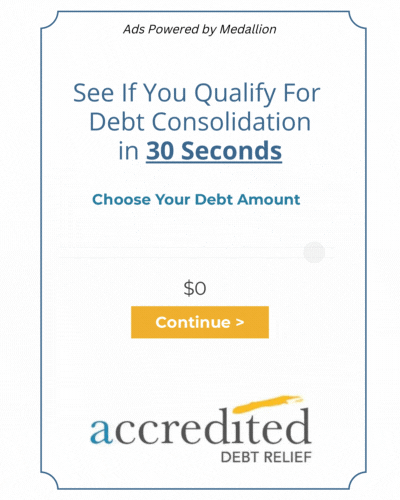 In the following sections, we delve deeper into the company's background, its product offerings, and the risks and controversies associated with it. Stay with us as we explore whether Funding Circle lives up to its promises or if it's just another player in a problematic industry.
Company Background
Funding Circle's journey began in August 2010, with the ambitious endeavor of Samir Desai, James Meekings, and Andrew Mullinger to make loans more accessible to small businesses. They aimed to disrupt the traditional banking system, with a peer-to-peer lending model that would connect investors directly to businesses in need.
Over the past years, Funding Circle has indeed grown significantly, expanding its operations from the UK to the US, Germany, and the Netherlands. The company has facilitated billions of dollars in loans, claiming to have helped thousands of businesses. However, despite these milestones, the company has often found itself in the crosshairs of criticism and controversy.
One such case is that of a certain restaurant owner from Minnesota, as detailed in a BBB review. The owner was excited by the prospect of expanding his business with the help of a loan from Funding Circle. However, his dreams quickly turned sour when he discovered that the loan came with an unexpectedly high interest rate, which put immense strain on his business finances.
---
As an analogy, consider the 2005 movie "Lord of War," where the protagonist, an ambitious arms dealer, quickly ascends the ladder of success, only to face the harsh realities of his trade. The movie, just like Funding Circle's trajectory, serves as a reminder that rapid expansion and success can sometimes overshadow deep-seated issues.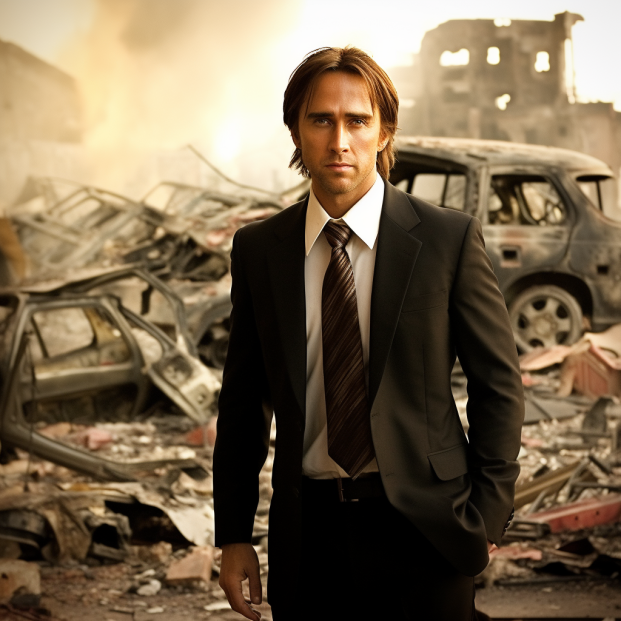 ---
The experiences of such customers cast a shadow over Funding Circle's claims of being a savior for small businesses. While the company continues to be a major player in the debt consolidation industry, these criticisms suggest that it may not always live up to its promise of providing a better, more transparent alternative to traditional banking.
Products/Services: A Critical Analysis
The Funding Circle platform offers a variety of loan products, the most prominent being their debt consolidation loans. On the surface, they promise fast access to low-interest loans, with terms that seem highly favorable. However, a large number of customer reviews suggest that reality often differs significantly from this rosy picture.
A typical Funding Circle experience begins with a straightforward online application process. The company promises an uncomplicated procedure, with a decision in as little as 24 hours. While this may sound appealing, many customers have reported a far more complex and time-consuming process.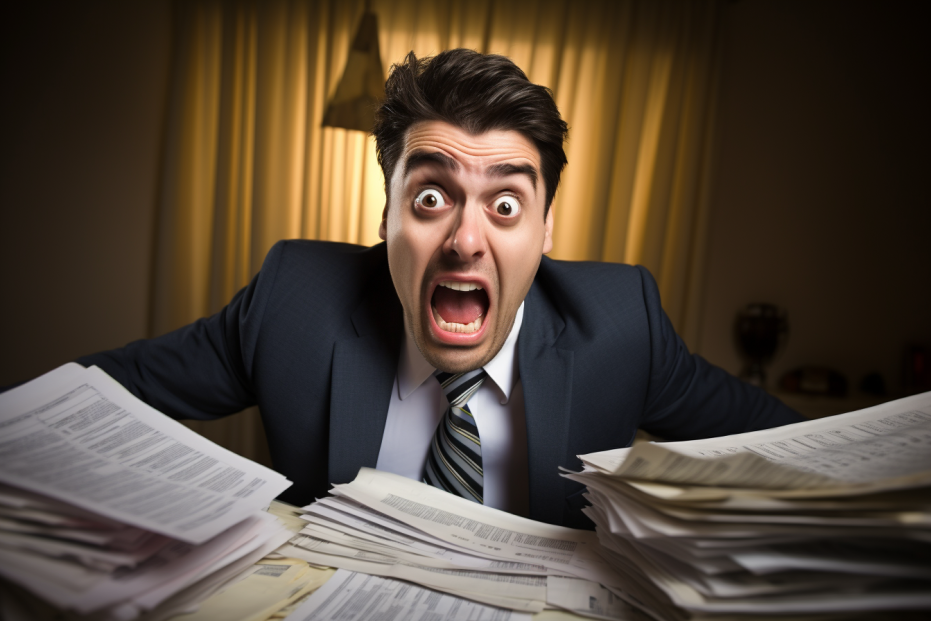 Furthermore, Funding Circle's claim of competitive interest rates has been contradicted by an array of frustrated customers on BBB and Trustpilot. These customers often express shock at the high interest rates levied on their loans, which are significantly higher than the initial rates quoted to them.
Adding to these concerns are instances of unexpected fees. Customers have reported being hit with hefty penalties for early repayments and loan restructuring, which can add substantially to the overall burden of the loan. These fees are often not clearly disclosed at the outset, leading to unpleasant surprises down the line.
This scenario is reminiscent of the infamous "Wolf of Wall Street," where enticing investment opportunities lead unsuspecting victims into a web of financial ruin. Just like the victims in the movie, customers of Funding Circle may find themselves drawn in by the allure of easy finance, only to be hit with hidden costs and high interest rates.
In summary, Funding Circle's debt consolidation products offer potential benefits, but they also come with risks. The company's claims of easy access to low-interest loans are called into question by a range of customer experiences, suggesting a gap between promise and practice. As such, potential customers should approach these products with caution.
Risks and Controversies:
Despite its rosy exterior, Funding Circle is not devoid of risks and controversies. The company has been embroiled in a whirlpool of complaints, customer dissatisfaction, and operational snags. Various consumer protection platforms like BBB and Trustpilot stand testament to these unfortunate experiences.
One of the foremost risks associated with Funding Circle is the unexpected imposition of high-interest rates. Many customers have expressed dismay at being hit with rates much higher than what they were initially quoted. This not only disrupts financial planning but also adds considerable strain on small businesses – the very entities Funding Circle claims to support.
Furthermore, the company's claim of excellent customer service seems far-fetched. Numerous customers have reported being left in the lurch when facing issues with their loans. From delays in the application process to unresponsive customer support, the complaints are multi-fold.
Adding to the list of controversies are undisclosed fees. Customers were not aware of the various charges associated with the loan process until they were slapped with them. This is not just a financial burden but also a breach of trust between the company and its customers.
In a more severe light, Funding Circle has also faced lawsuits for alleged violations of telemarketing laws. This hints at potential improper practices within the company, further deepening the aura of skepticism surrounding it.
In conclusion, while Funding Circle may present itself as a knight in shining armor for small businesses, it is imperative to recognize the potential risks. The company's controversies and questionable practices call for potential customers to tread cautiously while considering its services. Just like the ill-fated victims in "The Godfather," it's wise to remember that even the most appealing propositions can carry hidden dangers.
Pros and Cons: A Balanced Examination of Funding Circle
Like many other companies in the debt consolidation industry, Funding Circle comes with its own set of pros and cons. While the platform can offer a number of benefits, it's also essential to consider the potential drawbacks, as reported by previous users and industry analysis.
Pros:
Fast Loan Procurement: Funding Circle promises fast access to funds, with decisions sometimes being made in as little as 24 hours. For businesses in urgent need of financial aid, this could be quite beneficial.
High Loan Limits: The upper limit for loans provided by Funding Circle can be as high as $500,000, which may be higher than what some competitors offer.
Reward Programs: Funding Circle offers attractive reward programs, like referral benefits, which can be a perk for some users.
Cons:
High Interest Rates: A common complaint amongst borrowers involves higher-than-expected interest rates – a major drawback, considering the company's promise of competitive rates.
Hidden Fees: Numerous customers have expressed frustration about unexpected fees associated with their loans. These include early repayment penalties and restructuring fees, which are not always clearly disclosed upfront.
Poor Customer Service: Despite its claim of excellent customer service, Funding Circle has received numerous complaints about delays and unresponsiveness.
When compared to other industry players, Funding Circle often falls short. For instance, competitors like ClearOne Advantage and Pacific Debt Relief have overall better customer satisfaction ratings. They also have clearer fee structures and lower rates, making them more reliable options for many customers.
In comparison to other well-known companies like Tripoint Lending and Credit 9, Funding Circle's service appears lackluster. While these companies also have mixed reviews, they seem to offer better customer support and more transparent lending practices.
In conclusion, Funding Circle, while offering some benefits, has significant drawbacks that potential customers need to consider. Its high interest rates and hidden fees, combined with mixed reviews about customer service, suggest that the company may not always deliver on its promises. As with any financial service, it's essential to conduct thorough research and compare options before making a decision.
Conclusion: The Final Verdict on Funding Circle
To wrap up, Funding Circle, despite its ambitious operations and grand claims, has proven to be a mixed bag. Similar to the controversial corporation in the movie "Wall Street," the company's appeal often overshadows the potential risks involved, leading to a tug of war between optimism and skepticism.
On one hand, Funding Circle offers quick access to funds, high loan limits, and rewarding programs, lending it an attractive façade. On the other hand, the company's reputation is tarnished by the imposition of high-interest rates, undisclosed fees, and subpar customer service. These negatives, often hidden beneath the surface, pose significant risks to unsuspecting borrowers.
The controversies surrounding Funding Circle, including lawsuits and numerous customer complaints, further add to the apprehension. This casts a shadow on the company's reliability, making it crucial for potential customers to proceed with caution.
Despite these drawbacks, Funding Circle remains a prominent player in the debt consolidation space. However, it compares unfavorably with competitors like ClearOne Advantage and Pacific Debt Relief, which offer more transparent and customer-friendly services.
As the credits roll on our examination of Funding Circle, it's clear that the company, much like the infamous Gordon Gekko from "Wall Street," is not all it appears to be. The glossy exterior may appeal to many, but a closer look reveals a multitude of problems that customers should be mindful of.
If you're considering Funding Circle or any other debt consolidation service, it's strongly advised to conduct thorough research and weigh all your options. To aid in this process, navigate through our comprehensive debt consolidation comparison chart, which offers an in-depth analysis of various services. Remember, in the world of finance and debt consolidation, it's always better to look before you leap.
FAQs
What is Funding Circle? Funding Circle is a peer-to-peer lending platform that connects investors with small businesses in need of loans. However, some skepticism arises regarding its ability to manage risks and deliver promised returns due to its relatively unproven business model and the inherent risk associated with lending to small businesses.
How does Funding Circle guarantee returns on investments? Funding Circle does not directly guarantee returns on investments. The returns are dependent on the performance of the small businesses that the investor lends to. While Funding Circle promotes the idea of potentially high returns, investors should be cautious as the risk of default is also high.
How is the customer service at Funding Circle? The quality of customer service at Funding Circle varies. Some investors have reported positive experiences, while others have reported frustrations with slow response times and lack of thorough support. This inconsistency should be taken into account when considering an investment with Funding Circle.
Is there a minimum investment requirement for Funding Circle? Funding Circle does have a minimum investment requirement. However, this requirement can change and it's always best to check the latest details directly from the source.
How secure are the investments with Funding Circle? No investment is completely secure and the risks with Funding Circle can be notably high, as loans are given to small businesses which are inherently riskier. While Funding Circle has a credit assessment process in place, it does not eliminate the risk of default completely.
Does Funding Circle offer any type of insurance on investments? Funding Circle does not offer any type of insurance or guarantee on investments. The risk of investment loss is entirely borne by the investor.
What is the process of withdrawing funds from Funding Circle? Withdrawing funds from Funding Circle can be slow and complex. Funds can only be withdrawn when the loans are repaid or if sold to other investors through the secondary market. This may limit access to funds and is a significant consideration for all potential investors.
What is the track record of Funding Circle? Funding Circle, as with many peer-to-peer lending platforms, doesn't have a lengthy track record when compared to traditional lending institutions. While some investors have had positive experiences, others have experienced defaults and losses. It is advised to carefully review their track record and consider the associated risks before investing.