The world of debt consolidation is fraught with controversy, skepticism, and the occasional glimmer of relief for those drowning in debt. Amidst this confusing landscape, companies like Lendmarc emerge to offer loan solutions. But are they the life raft that debtors are looking for, or is it just another siren's song luring the unsuspecting into more treacherous waters?
Lendmarc presents itself as a reliable debt consolidation company, promising to help consumers reduce their financial burden. However, much like a David Fincher plot twist, things are not always as they seem on the surface. Reviews of Lendmarc, on platforms like Better Business Bureau (BBB) and Trustpilot, paint a mixed picture. While some users report satisfactory experiences, others recount tales of frustration and disappointment, raising eyebrows and questions.
Is Lendmarc a trustworthy ally in the fight against debt, or is it another character in the long line of companies that exploit the desperate? In an industry where controversy is the order of the day, it's crucial to critically examine the claims and practices of debt consolidation companies.
This article aims to do just that by providing an in-depth review of Lendmarc. We will scrutinize its background, services, controversies, and compare it to other players in the industry. Much like piecing together a Christopher Nolan film, we will navigate through the intricacies of Lendmarc's offerings to reveal the reality behind the façade.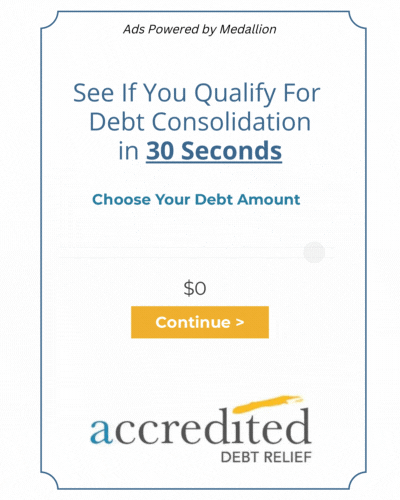 Are you ready to embark on this investigative journey? Let's dive in.
LendMarc Company Background

Unraveling the background of Lendmarc feels like stepping into a classic film noir – shadowy, filled with intrigue, and leaving you with more questions than answers. The company's inception date, founding members, and key milestones are as elusive as the Maltese Falcon. This lack of transparency can be a red flag in the debt consolidation industry, where trustworthiness and clear communication form the bedrock of a solid company.
What we know is that Lendmarc markets itself as a debt relief provider, promising to make the financial burdens of its clients disappear faster than the money in a heist movie. However, the reality, as suggested by some customer testimonials, seems to be a departure from this claim. Stories of unsatisfactory service, hidden fees, and unkept promises are prevalent, adding a layer of skepticism to the Lendmarc narrative.
One customer's experience echoes the plot of David Mamet's "House of Games," where what appeared to be a solution to their financial crisis turned out to be an intricate scam. Promised a lower monthly payment and faster debt payoff, the customer ended up with a higher monthly bill and a longer payment term. This experience, in conjunction with others, casts doubt on the effectiveness and integrity of Lendmarc's services.
Adding to the intrigue is the company's apparent rebranding. A search for Lendmarc online often leads to another company called 'Tripoint Lending.' This could be an innocent rebranding exercise, but in the absence of clear communication, it adds another layer of uncertainty to the picture.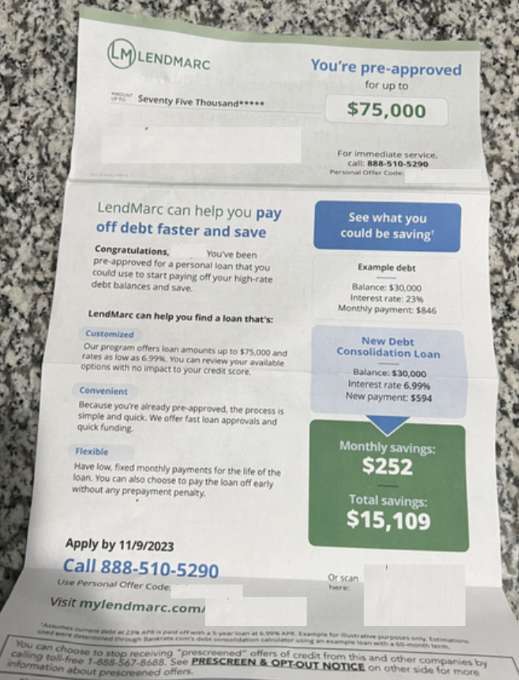 In a debt consolidation landscape that often feels like navigating through the Matrix, deciphering the real from the unreal becomes crucial. And in the case of Lendmarc, the lack of transparency, coupled with customer experiences, seems to suggest that this company might be more of an Agent Smith than a Neo.
Navigating the labyrinth of debt consolidation is a challenge, similar to a complicated movie plot. It requires careful scrutiny, patience, and a willingness to question everything. In the sections that follow, we shall dive deeper into Lendmarc's offerings, risks, and comparative standing in the debt consolidation industry. Stay tuned for the unfolding drama, suspense, and hopefully, some clarity.

Products/Services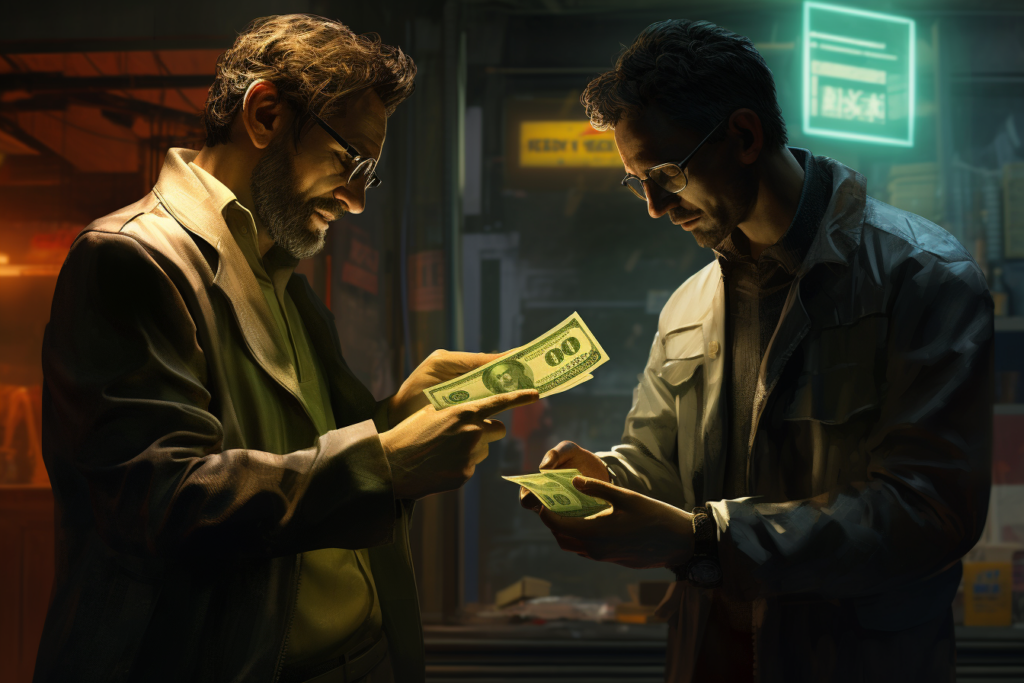 Entering the realm of Lendmarc's products and services is like stepping into an M. Night Shyamalan plot – it may seem simple at first glance, but as we delve deeper, we are faced with labyrinthine complexities and unexpected twists.
Lendmarc claims to offer a simple, foolproof solution for people struggling with debt – a debt consolidation loan. This loan is supposedly designed to combine all the debts of a client into a single payment with a lower interest rate, ostensibly leading to quicker debt repayment. However, when we examine this promise critically, some discrepancies start to surface.
---
Firstly, the details about their loan terms, interest rates, and criteria for eligibility are as obscure as the plot of "Inception." The lack of transparency in these crucial aspects raises questions about their credibility and trustworthiness. Shouldn't a reputable company dealing with the sensitive matter of personal debt be more open about their terms?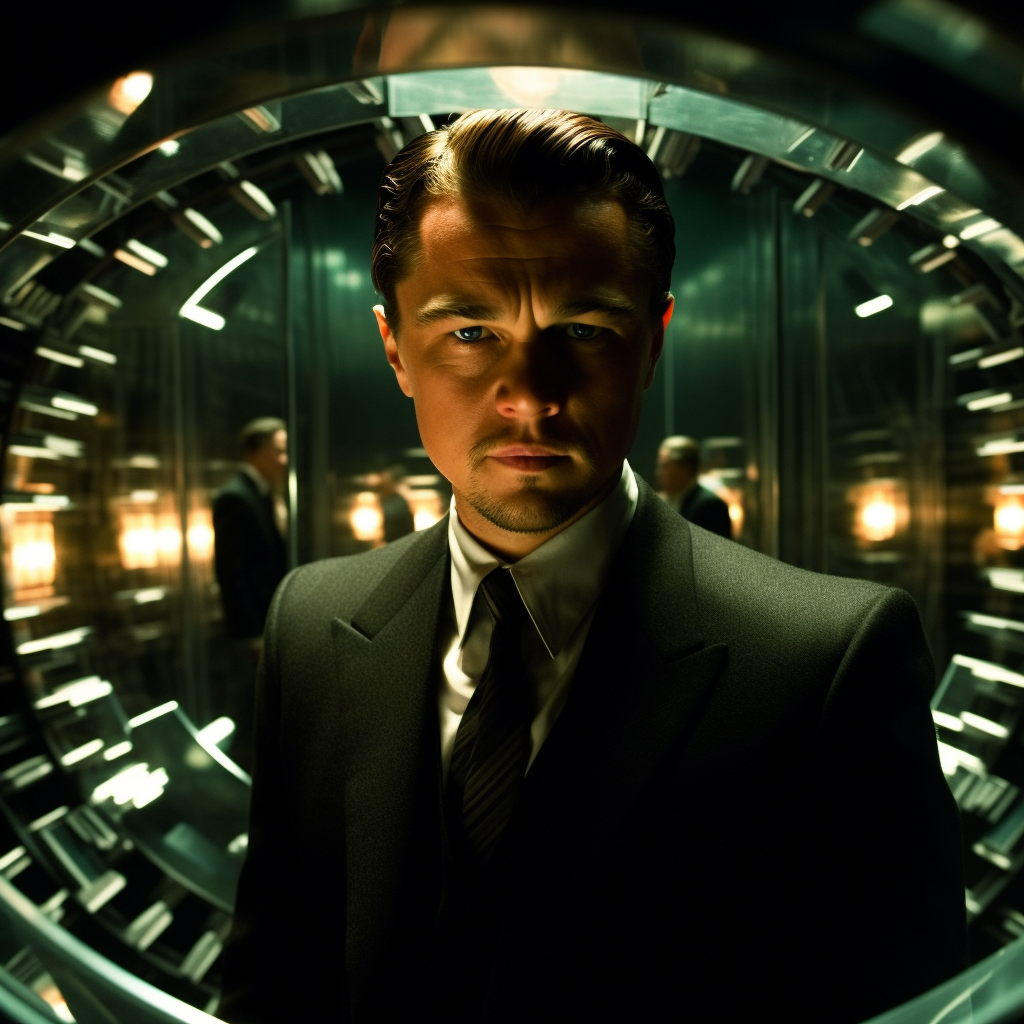 ---
Secondly, the personal experiences of some customers, as shared on BBB and Trustpilot, go against the grain of Lendmarc's promises. There are reports of hidden fees, increased monthly fixed payments, and prolonged repayment periods – the exact opposite of what Lendmarc claims to offer.
Moreover, several customers have reported a lack of support from the company's customer service, with their concerns and queries going unresolved for long periods. This, combined with the previously mentioned issues, paints a worrying picture.
In conclusion, while Lendmarc's debt consolidation loan may seem attractive at first, the hidden complexities and potential risks make it less appealing. Just like deciphering a Shyamalan plot, it might be more prudent to take a step back, look at the larger picture, do some research, and make an informed decision about whether this 'solution' is indeed a solution or just another twist in the plot.
Risks and Controversies
While Lendmarc's claims may seem enticing to consumers looking for a quick fix to their debt woes, a closer examination reveals several risks and controversies. Like a scene from a Hitchcock thriller, the company's practices seem shrouded in mystery and fraught with potential pitfalls.
Complaints filed against Lendmarc indicate some alarming trends. Customers have reported a lack of transparency, with hidden fees cropping up unexpectedly – a development as jarring as the sudden appearance of Norman Bates in "Psycho." This lack of upfront clarity about the costs associated with their services raises significant questions about the company's business ethics.
Another recurring criticism is the lack of responsive customer service. Customers have spoken of feeling left in the dark, much like the audience of a suspense thriller, with their questions unanswered and their concerns unaddressed. This is particularly worrying for a company in the debt consolidation industry, where clear communication and client support are paramount.
Yet perhaps the most significant controversy is Lendmarc's reported lack of adherence to their promises. Customers have claimed that instead of consolidating their debts into lower-interest, easier-to-manage payments, they've ended up with higher bills and longer repayment terms. For someone seeking relief from financial stress, this is a plot twist that could have dire consequences.
In conclusion, while Lendmarc promises a way out of debt, the risks and controversies surrounding their services suggest consumers should approach with caution. Like the climax of a gripping thriller, the true nature of Lendmarc's practices might be a revelation best discovered before becoming involved.
Comparative Analysis
In the arena of debt consolidation, comparisons are inevitable. Much like the fierce competition between Hollywood studios, companies vie for dominance and for the trust of their potential clients. How does Lendmarc stack up in comparison to its competitors? The cinematic suspense intensifies as we dive into this segment.
When we place Lendmarc under the spotlight alongside its competitors such as ClearOne Advantage and Pacific Debt Relief, the contrast is as stark as the difference between a blockbuster hit and a box office bomb. Both ClearOne Advantage and Pacific Debt Relief outshine Lendmarc in crucial areas such as customer satisfaction, transparency, and affordability.
In a world where reviews are the currency of reputation, Lendmarc's mixed responses seem to indicate inconsistency in delivering on its promises. Unlike ClearOne Advantage and Pacific Debt Relief, which are celebrated for their customer-centric approach and transparency, Lendmarc's narrative is peppered with tales of hidden fees, unresponsive customer service, and breached agreements.
Even when compared to other companies with mixed reviews like Tripoint Lending and Credit 9, Lendmarc struggles to hold its ground. Tripoint Lending and Credit 9, despite their own set of controversies, have managed to maintain a level of transparency that Lendmarc seemingly lacks.
Comparing Lendmarc with its competitors is like reviewing a much-hyped film that fails to deliver. Despite its promising premise, the actual experience falls short, and the audience – in this case, the customers – are left feeling disappointed.
The world of debt consolidation deserves close scrutiny, and companies should be held to the highest standards of transparency, customer service, and delivery. Based on this comparative analysis, it appears that Lendmarc has some serious catching up to do.
Conclusion
In the final act of this review, we circle back to our original questions: Is Lendmarc the debt consolidation superhero we've been waiting for, or is it a villain in disguise? The evidence seems to favor the latter.
Throughout this review, we've unveiled the shaky foundation of Lendmarc's practices – the lack of transparency, mixed customer reviews, and troubling stories of unexpected fees and unresponsive customer service. It's a plot that's far from the feel-good resolution we seek in a movie or a debt consolidation company.
Compared to its competitors, Lendmarc falls short. Its story lacks the convincing credibility of companies like ClearOne Advantage and Pacific Debt Relief, which have slouccessfully built a reputation for transparency and customer satisfaction.
As we roll credits on this review, we leave you with a final call to action: Do your research. Much like choosing a movie to invest your time and emotions in, choosing a debt consolidation company is a serious decision. Explore our comprehensive debt consolidation comparison chart before making your choice.
Remember, in the world of debt consolidation, it's always safer to be an informed critic than a passive viewer. As the saying goes, "Caveat Emptor" – let the buyer beware. Or, as we might say in movie terms, "Enjoy the show, but don't forget to read the reviews."
FAQs
1. What exactly is LendMarc? LendMarc is an online platform that purports to connect lenders with borrowers. They claim to provide a simple and straightforward means to secure indirect personal loans. However, it is essential to do thorough research and understand the terms and conditions of any loan agreement before proceeding.
2. How secure is my personal information with LendMarc? Despite LendMarc's claims of providing secure transactions, there have been questions regarding the safety of users' sensitive information. It's advisable to ensure you understand how they handle personal data before submitting any.
3. What kind of loans does LendMarc offer? LendMarc claims to offer a variety of loan types, including personal, mortgage, and business loans. However, the terms and conditions of these personal loans seem to vary, and there have been reports of hidden charges. Therefore, it is advisable to read the fine print carefully.
4. What are the interest rates like with LendMarc? LendMarc's interest rates are not explicitly stated in their public communications, and there seems to be a lack of clarity surrounding this issue. It's crucial to request detailed information on the interest rates and other fees before you agree to any loan terms.
5. What is the application process like at LendMarc? LendMark Financial Services advertises a straightforward online application process. However, some users have reported opaque procedures and unexpected requirements during the application process. It's recommended to be cautious and ask for full disclosure of the process upfront.
6. What happens if I miss a payment? LendMark claims to provide flexible payment terms, but there are reports of stringent policies for missed or late payments. It's important to understand the consequences of missed payments before securing any loan.
7. How fast can I get a loan with LendMarc? LendMarc claims speedy loan approval and disbursement, but this seems to vary in practice. Some users have reported delays in receiving their loans, so it's wise to have a backup plan.
8. How transparent is LendMarc with its fees and charges? There have been issues raised about the transparency of LendMarc's fee structure. Hidden charges have been reported, so it's vital to insist on a detailed breakdown of all the fees associated with the loan before signing any agreement.
9. Can I trust LendMarc's customer service? LendMarc promises reliable customer service, but there have been mixed reviews from users regarding their experiences. It's advisable to consider these reviews and perhaps seek external advice before deciding to proceed with any loan.
10. Can I get out of a loan agreement with LendMarc? The terms of exit from a loan agreement with LendMarc are not clear. It's crucial to fully understand the terms of any loan agreement, including potential penalties and the process for early repayment or termination, before signing on the dotted line.
LendMarc Review
LendMarc Summary
Throughout this review, we've unveiled the shaky foundation of Lendmarc's practices – the lack of transparency, mixed customer reviews, and troubling stories of unexpected fees and unresponsive customer service. It's a plot that's far from the feel-good resolution we seek in a movie or a debt consolidation company.
Comments Rating
( reviews)