In this age of financial uncertainty, debt consolidation companies like Lendwyse introduce themselves as the potential solution for individuals struggling with mounting debts. However, when delving a bit deeper into the world of debt consolidation, a cloud of skepticism looms over the industry. This skepticism, coupled with the prevailing controversies surrounding these companies, sets a platform for a critical review of Lendwyse.
Lendwyse, rated nearly perfect on the Better Business Bureau (BBB), appears to be a beacon of light for those navigating through the financial storms. However, a more diverse range of reviews on Trustpilot paints a less rosy picture. Are Lendwyse's debt consolidation services as efficient and legitimate as they claim, or is this just another example of a company taking advantage of consumers in a vulnerable financial position?
Despite a predominantly positive BBB rating, some consumers have raised concerns about the company's practices. One user reported a frustrating experience with the Lendwyse representative, who refused to provide clear and straightforward information about their service fees. Another complained about the company's aggressive marketing strategies, which included unsolicited calls and emails.
In the complex, often messy world of debt consolidation, Lendwyse's conflicting reviews and customer complaints are not uncommon. However, they do raise questions about the company's credibility and the effectiveness of its services.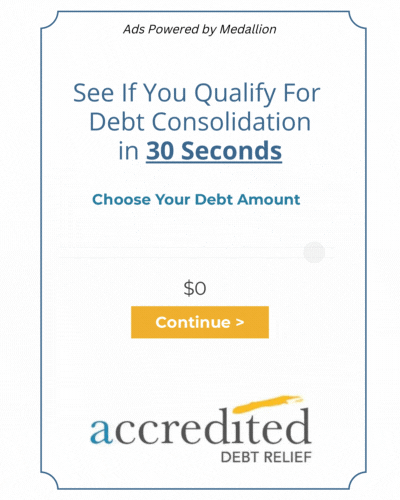 ---
Much like the infamously deceptive practices of predatory lenders in the Hollywood film "The Big Short," the debt consolidation industry is fraught with its own share of controversies and potential pitfalls.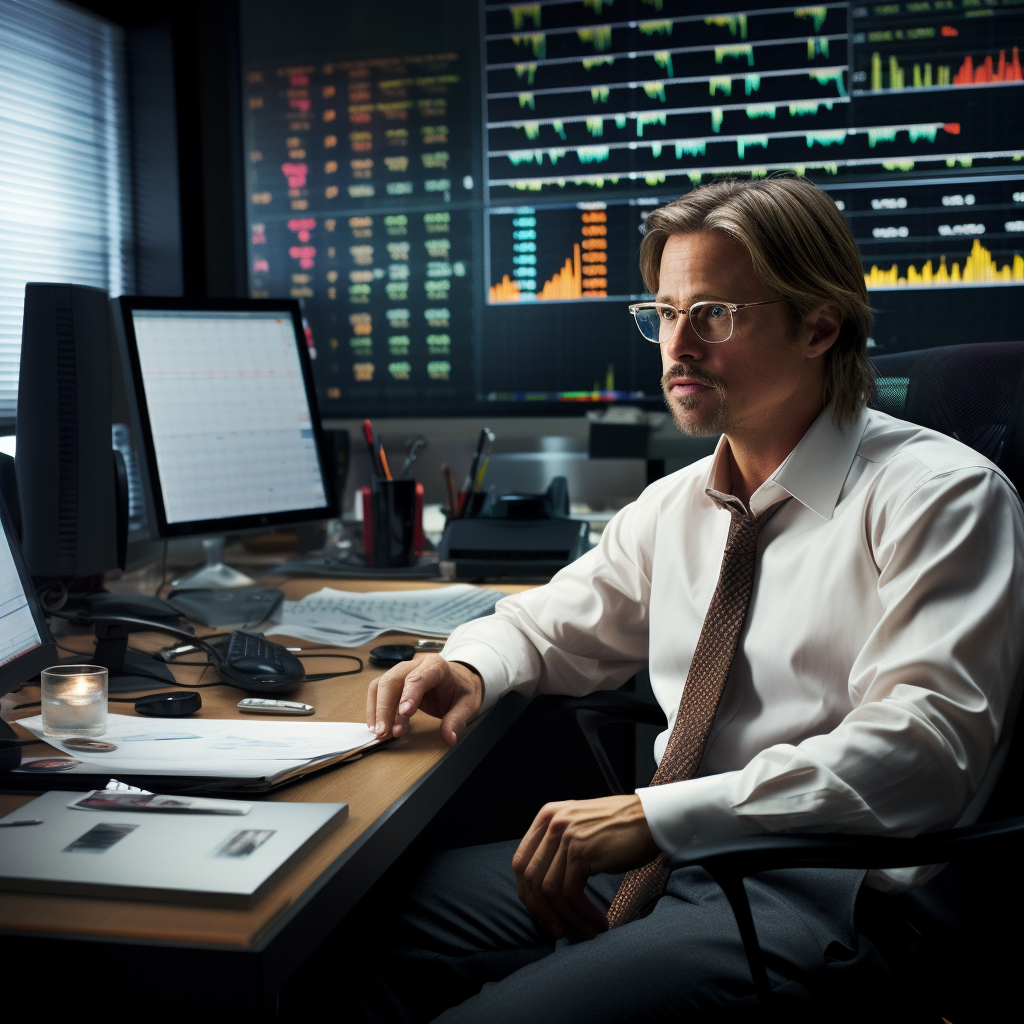 ---
In this context, one must ask: Is Lendwyse genuinely a white knight for debt-ridden consumers, or is it simply a wolf in sheep's clothing? As we delve deeper into the company's background, products, controversies, and compare it with its contenders, the answer to this question will become clearer. Stay tuned for a critical examination of Lendwyse, where we separate the wheat from the chaff in the world of debt consolidation.
Company Background
Lendwyse, a debt consolidation company based in San Diego, California, was founded in 2015. The company claims to have helped thousands of individuals regain control of their finances by consolidating their debts into a single, manageable payment with a lower interest rate. However, the path of Lendwyse has not been entirely smooth, and its business model has been met with a healthy dose of skepticism.
Right from its inception, Lendwyse has touted debt consolidation as the panacea for financial woes, promising to significantly reduce the monthly payments of borrowers and help them become debt-free faster. However, these grandiose claims have been called into question. Some consumers have reported that their monthly payments actually increased after signing up with Lendwyse, while others have accused the company of being unresponsive and difficult to deal with.
The company's alleged lack of transparency has also raised eyebrows. According to one customer's testimony on Trustpilot, Lendwyse did not make it clear that they would be charged a hefty fee for the company's services until after they had signed the agreement. This lack of upfront communication about fees is a major red flag and a common criticism of many debt consolidation companies.
Despite these controversies, Lendwyse has seen some milestones. They have expanded their services across the United States, partnered with major banks and lenders, and report a high customer satisfaction rate. However, online reviews and customer testimonials tell a different story, casting a shadow of doubt over these claims.
---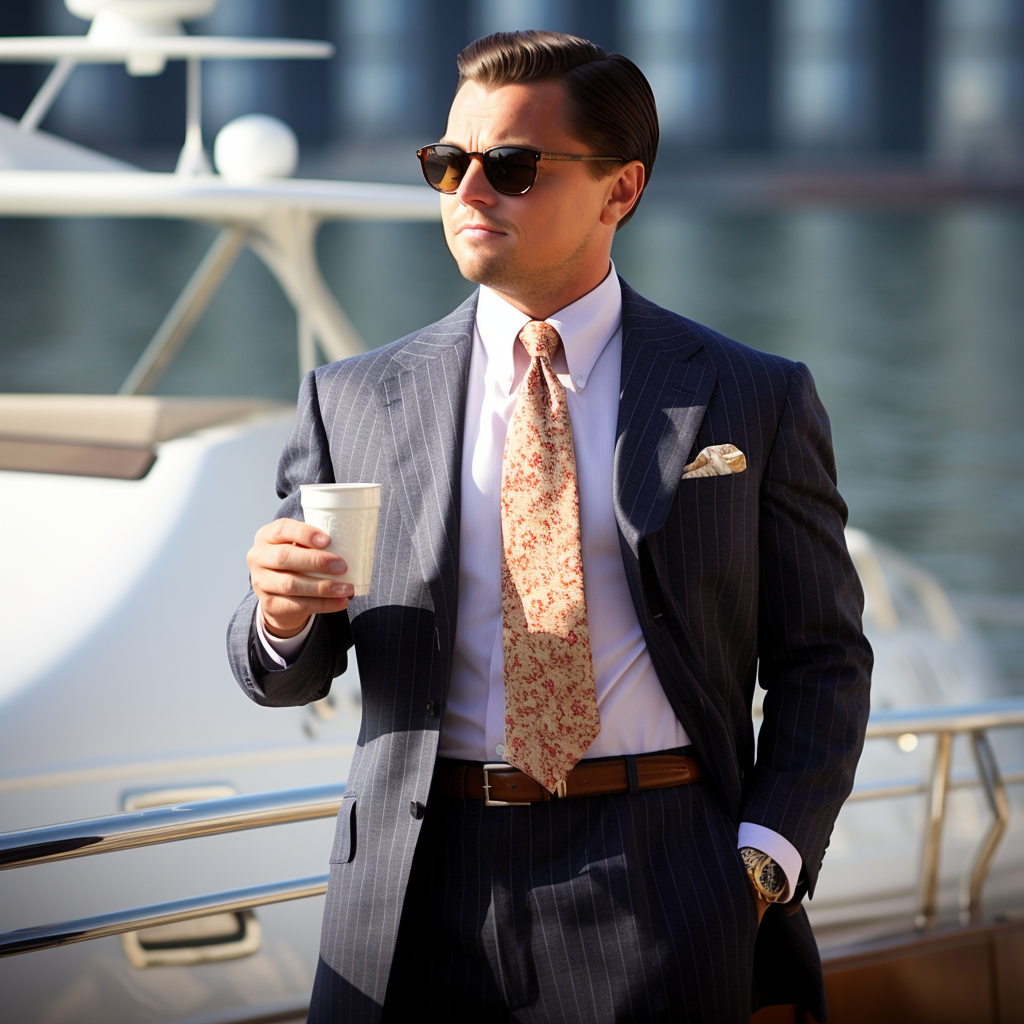 Weighing these facts, one cannot help but draw parallels to Martin Scorsese's film "The Wolf of Wall Street." The film, based on real events, portrays the journey of a stockbroker who uses deceptive practices to make a fortune. While Lendwyse is not involved in the stock market, the complaints of hidden fees, miscommunication, and less-than-transparent practices hark back to the movie's depiction of financial deception.
---
In conclusion, Lendwyse's background paints a picture that oscillates between success and controversy. The company's bold claims of providing comprehensive debt relief are marred by its alleged deceptive practices and lack of transparency. As we delve further into the company's products and controversies, it becomes clear that consumers should approach Lendwyse, and companies like it, with caution.
Products/Services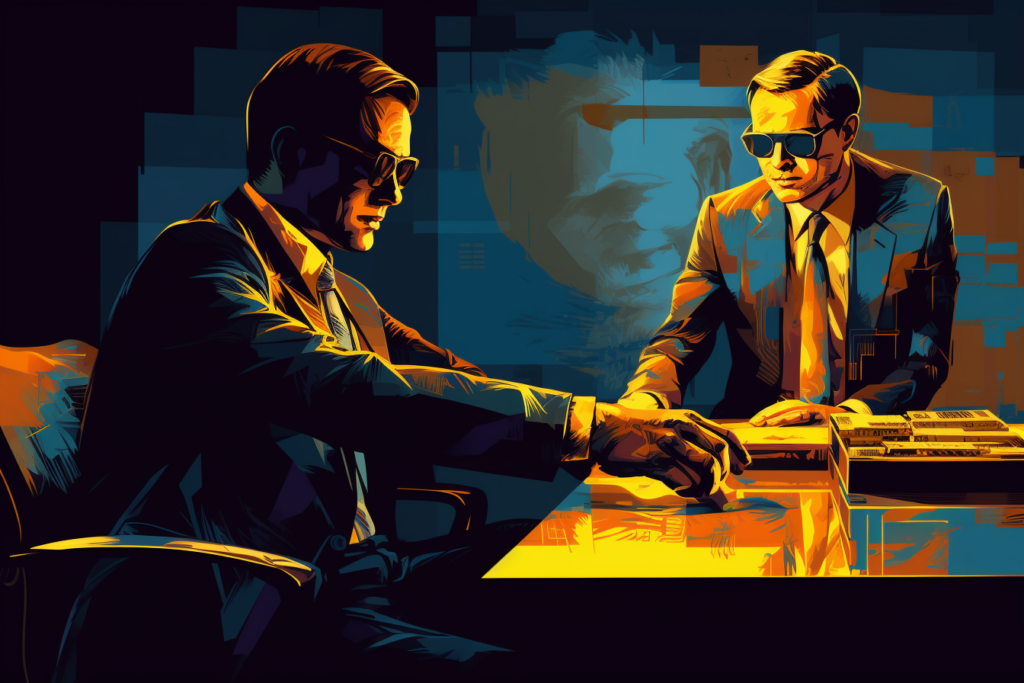 Lendwyse prides itself on offering a comprehensive suite of financial services designed to help clients navigate their way out of debt. This includes debt consolidation, personal loans, and credit counseling. However, when scrutinized, this seeming plethora of services raises more questions than it answers.

Their flagship product – the debt consolidation loan – is marketed as a magical solution to high-interest debt. Lendwyse claims that it can simplify your debt payments and potentially lower your interest rates. However, many consumers have reported that their monthly payments actually increased after consolidating their debts with Lendwyse. A closer examination of Lendwyse's debt consolidation loans reveals a lack of clear, upfront information about the costs associated with this service. This lack of transparency is a common point of contention highlighted in both BBB and Trustpilot reviews, leaving consumers wondering if Lendwyse's debt consolidation services are as cost-effective as they claim.
Next up are the personal loans. While this service offers the potential for much-needed funds, it is crucial to remember that Lendwyse is not a direct lender but rather a platform that connects borrowers with lenders. This means that the terms and conditions of the loan, including the interest rate and repayment period, depend on the lenders, not Lendwyse. This introduces a level of uncertainty about the actual value of their personal loans.
Finally, their credit counseling services, touted as a tool to help consumers manage their debt and improve their credit, have also come under scrutiny. Reviews highlight a lack of personalized service and dissatisfaction with the advice given.
To better understand readers' experiences with Lendwyse's products and services, we've included a poll below. Have you used their services? Do you believe they live up to their claims?
From the poll results and the numerous reviews available online, it becomes evident that Lendwyse's products and services may not always deliver the promised results. This, coupled with the lack of transparency about their fees and the true cost of their loans, suggests that consumers should tread carefully when considering Lendwyse for their debt consolidation needs.
Risks and Controversies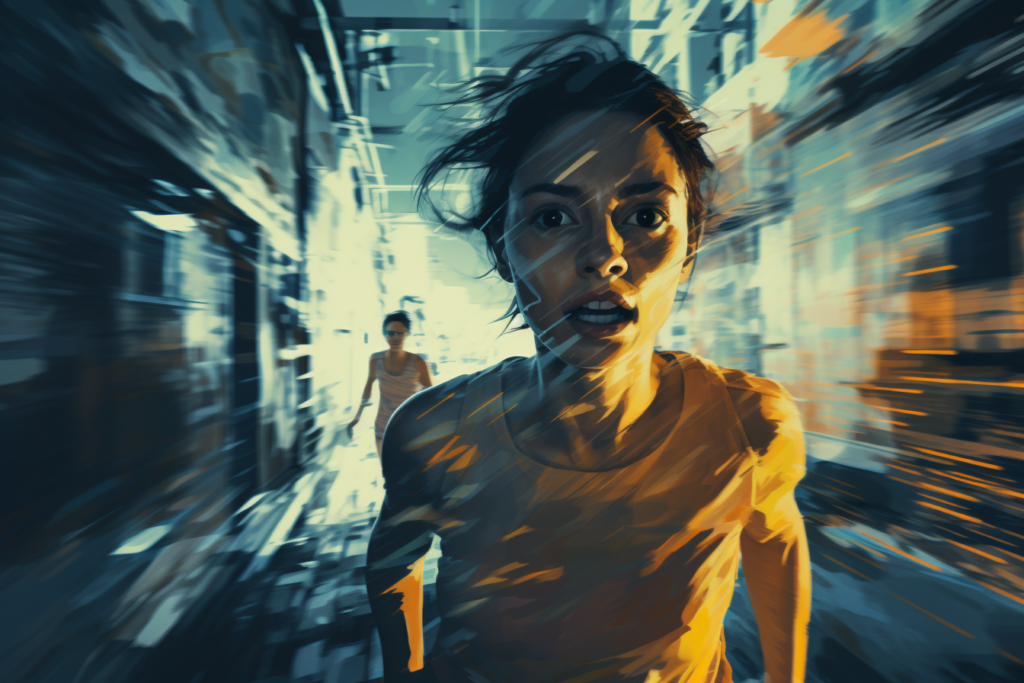 Lendwyse's acclaimed debt consolidation services are not without their fair share of risks. These risks, coupled with the controversies surrounding the company, paint a cautionary tale for consumers seeking debt relief.
First and foremost is the risk of hidden fees. Several complaints have surfaced alleging that Lendwyse does not disclose all its fees upfront. Hidden fees, late payment charges, and penalties can quickly add up, often negating the benefits of debt consolidation. This lack of transparency raises questions about the company's honesty and integrity.
Another major risk is the potential for increased interest rates. While Lendwyse claims to offer lower interest rates through their debt consolidation loans, some consumers have reported an increase in their interest rates after signing up with the company. This, in turn, can lead to higher monthly payments, prolonging the debt repayment period and making debt-free living a distant dream.
Misleading claims and aggressive marketing tactics also add to the controversies surrounding Lendwyse. Allegations of unsolicited emails and phone calls have been leveled against the company, further tarnishing its reputation.
Legal issues have also plagued the company. Lendwyse has found itself in the midst of several lawsuits, mostly related to its allegedly deceptive business practices. These lawsuits have contributed significantly to the company's controversial image.
Now, we invite you, the reader, to share your own experiences and opinions about Lendwyse. How do you feel about the company's practices? Have you had any negative experiences with Lendwyse? Your feedback will help us paint a clearer picture of the company.
From the risks and controversies associated with the company, it's clear that the company is not the debt relief champion it claims to be. Instead, it appears to be another player in a long line of companies capitalizing on consumers' financial desperation. Its controversial practices underscore the need for consumers to approach debt consolidation services, especially those offered by Lendwyse, with caution.
Comparative Analysis
In the financial landscape, comparison is key. Especially when it comes to debt consolidation services, it's vital to know how a company like Lendwyse measures up against its competitors. When compared unfavorably against industry giants like ClearOne Advantage and Pacific Debt Relief, Lendwyse seems to come up short.
ClearOne Advantage, a debt relief company offering solutions for credit card debt, shines in areas where Lendwyse stumbles. With a transparent fee structure and personalized approach to debt relief, ClearOne Advantage has gained a strong reputation in the industry. On the other hand, Lendwyse's alleged hidden fees and lack of personalized service place it at a disadvantage.
Pacific Debt Relief scores high in terms of customer service and transparency, areas where Lendwyse has received criticism. With personalized debt relief solutions and free consultations, Pacific Debt Relief has positioned itself as a trustable and customer-focused organization, creating a stark contrast with Lendwyse.
When compared to Tripoint Lending and Credit 9, which have also had mixed reviews, Lendwyse still struggles to compete. Both Tripoint Lending and Credit 9 have received better feedback regarding customer service.
Overall, in comparison to both well-rated companies and those with mixed reviews, Lendwyse fails to stand out as a leading option for debt consolidation. Its lack of transparency and customer-centric services, coupled with its alleged hidden fees, place it behind its competitors.
For a more comprehensive look at these companies, check out our individual reviews of ClearOne Advantage, Pacific Debt Relief, Tripoint Lending, and Credit 9. In this world of comparison, being informed is your best defense.
Conclusion
Lendwyse, a debt consolidation company claiming to be the knight in shining armor for those struggling with debt, has proven to be a complex entity. Despite its commendable BBB rating and claims of customer satisfaction, the company has been plagued by controversies and criticisms that cannot be ignored.
Throughout this review, concerns about Lendwyse's transparency, hidden fees, and customer service have repeatedly surfaced, casting a dark shadow over its impressive claims. Much like the financial institutions depicted in the movie "The Big Short," which outlandishly disregarded the financial wellbeing of their clients, their alleged practices lend a skeptical tone to their glowing self-presentation.
Furthermore, when compared to competitors like ClearOne Advantage, Pacific Debt Relief, Tripoint Lending, and Credit 9, Lendwyse falls short. The comparative analysis points to a lack of customer-centric services and transparency, key elements that define a trustworthy debt consolidation company.
In light of these findings, consumers are advised to approach Lendwyse with caution. In a financial landscape where predatory practices are not uncommon, thorough research and informed decisions are crucial.
To help with this, we invite you to explore our debt consolidation comparison chart, a comprehensive tool that provides in-depth insights into various debt consolidation companies.
In an industry marred by skepticism and controversy, it pays to tread carefully. After all, as the old adage says, "all that glitters is not gold." With this in mind, let us move forward and make informed decisions that lead us toward financial stability and debt-free living.
FAQs
What exactly is Lendwyse?
Lendwyse is a platform that claims to simplify the lending process by connecting borrowers with private lenders. They claim to provide an easier, faster, and more personalized lending experience than traditional banks and financial institutions.
Is Lendwyse a legitimate platform?
While Lendwyse presents itself as a legitimate lending platform, it's always important to exercise caution and thoroughly research any financial platform before committing your personal information or money. Be extra vigilant if you are asked to provide sensitive data.
How does Lendwyse make money?
Lendwyse makes money through origination fees charged to borrowers and servicing fees charged to lenders. The exact amount of these fees is not clearly stated on their website, which raises concerns about transparency.
What are the interest rates on Lendwyse?
The interest rates on Lendwyse loans are set by the individual lenders, not by them. This means the rates can vary widely and could potentially be much higher than what you would get from a traditional bank.
What types of loans does Lendwyse offer?
Lendwyse claims to offer a variety of loan types, including personal loans, business loans, and real estate loans. However, the specifics of these loan types, their terms, and their conditions are not clearly outlined on the website.
How does Lendwyse protect my personal information?
Lendwyse states that they use industry-standard security measures to protect your personal information. However, they do not provide any specific details about these measures, which raises questions about the level of protection they actually offer.
What happens if I can't pay back my loan on Lendwyse?
If you can't pay back your loan on Lendwyse, the consequences can be severe. Because they connect you with private lenders, these lenders might have their own collection practices that are more aggressive than traditional banks.
How do I know if the lenders on Lendwyse are reliable?
Lendwyse does not provide any information about the lenders on their platform. This lack of transparency raises questions about the reliability and credibility of these lenders.
Can anyone become a lender on Lendwyse?
While the company states that anyone can become a lender on their platform, they do not provide any specifics about the qualifications or requirements for lenders. This could potentially allow for less-than-reputable individuals or entities to become lenders.
Are there any hidden fees associated with Lendwyse loans?
Lendwyse does not clearly disclose all of their potential fees, so there may be hidden costs associated with their loans. Always be sure to read the fine print and ask for clarification if anything is unclear to avoid any unexpected charges.
Glossary
Personal Loans: A personal loan is a type of loan provided by financial institutions or lenders to individuals for various personal purposes such as debt consolidation, home improvement, education expenses, medical bills, or other personal needs. It is typically an unsecured loan, meaning it does not require collateral, and is repaid in fixed installments over a predetermined period of time with interest. The loan amount and interest rate are determined based on the borrower's creditworthiness and financial situation.
Debt Consolidation Loan: Debt consolidation loan refers to a type of financial arrangement where an individual takes out a new loan to pay off multiple existing debts. This allows the borrower to streamline their debt by combining it into a single loan with a potentially lower interest rate and more manageable repayment terms. The purpose of a debt consolidation loan is to simplify the repayment process and potentially reduce the overall cost of debt for the borrower.
Debt to Income Ratio: Debt to Income Ratio refers to the financial metric that measures the proportion of an individual or entity's total debt compared to their total income. It is typically expressed as a percentage and is used by lenders to assess the borrower's ability to manage and repay their debts. A lower debt to income ratio indicates a healthier financial position, while a higher ratio may imply a higher risk of default.
Loan Approval: Loan approval refers to the process of evaluating and confirming the eligibility of an individual or business entity to receive a loan from a financial institution. This involves assessing the borrower's creditworthiness, financial stability, and ability to repay the loan, as well as reviewing the loan application and supporting documents. The approval signifies that the lender has agreed to provide the requested loan amount under specific terms and conditions.
Loan Agreement: A loan agreement is a legal document that outlines the terms and conditions under which a lender provides a loan to a borrower. It specifies the loan amount, interest rate, repayment schedule, and any other provisions or requirements related to the loan. The agreement serves as a binding contract between the lender and borrower, ensuring both parties are aware of their rights and obligations in relation to the loan.
Lendwyse Review
Lendwyse Review Summary
Lendwyse, a debt consolidation company claiming to be the knight in shining armor for those struggling with debt, has proven to be a complex entity. Despite its commendable BBB rating and claims of customer satisfaction, the company has been plagued by controversies and criticisms that cannot be ignored. Throughout this review, concerns about Lendwyse's transparency, hidden fees, and customer service have repeatedly surfaced, casting a dark shadow over its impressive claims. Lendwyse's alleged practices lend a skeptical tone to their glowing self-presentation.
Comments Rating
( reviews)