Divorce can be a complex and emotionally charged process, and one of the key issues that must be addressed is how to divide the couple's assets and liabilities. Debt division in divorce is a critical aspect of this process, as it can have a significant impact on the financial well-being of both parties involved. Is also important to know about these two solutions debt settlement vs debt consolidation. In this article, we will explore how debt is divided in divorce and discuss some key factors that can impact the outcome.
Types of Debt in a Divorce
Divorce can be a complex process, especially when it comes to dividing assets and debts. The responsibility of debt in a divorce can vary based on the type of debt, the state's law, and the couple's financial circumstances. Below are several types of debt that can come into play during a divorce.
Credit Card Debt
Credit card debt is one of the most common types of debt divided in a divorce. In most states, both parties will likely be responsible for credit card debt on a card held jointly. This holds true even if only one party made the purchases. However, individual card debt (i.e., cards only in one person's name) might be assigned to the person who incurred the debt.
Mortgage Debt
Mortgage debt is typically the largest debt shared by married couples. The court might order the home to be sold and the proceeds used to pay off the mortgage. Alternatively, one party might be awarded the home but will become solely responsible for the mortgage.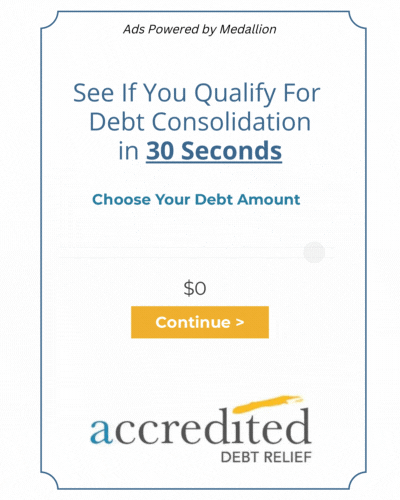 Auto Loans
Auto loans are usually attached to a specific asset—the vehicle—and whoever receives the vehicle will also assume the debt. If the car is sold, the proceeds will be used to pay off the loan.
Medical Debt
Medical debt can be tricky. Some states consider medical debt a joint responsibility, while others may assign the debt to the individual who incurred it.
Personal Loans
Personal loans can be either joint or individual responsibilities, depending on how the funds were used and the terms of the loan agreement.
Secured and Unsecured Debt
When dividing debts, it's essential to distinguish between secured and unsecured debt. Secured debts are those backed by an asset, such as a house or car. Unsecured debts are not tied to any asset and include debts like credit cards and personal loans.
The division of debt in a divorce depends on various factors, including the laws of the state where the divorce is taking place, whether the debt is joint or individual, and when the debt was incurred. It's crucial to have complete financial transparency and possibly seek legal advice to ensure a fair division.
How Debt is Divided in Divorce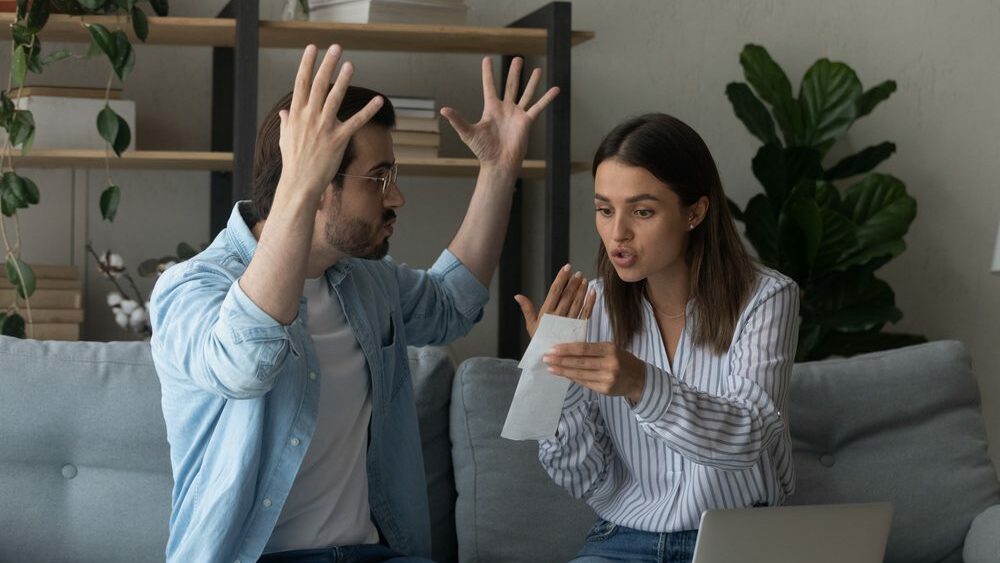 The way that debt is divided in divorce depends largely on the laws of the state in which the divorce is taking place. In some states, including California, debts are divided equally between the spouses. However, in other states, debt division is based on a variety of factors, including the income and earning potential of each spouse, the length of the marriage, and the contributions of each spouse to the household.
In general, debts that are held jointly by both spouses are typically divided equally in a divorce. This means that both spouses are responsible for paying off the debt, and each may be held liable for the full amount owed if the other spouse fails to make payments.

If one spouse has individual debt, that debt is typically not the responsibility of the other spouse, unless they have cosigned on the debt or it was used for joint expenses, such as family vacations or household bills. In these cases, the individual debt may be considered joint debt and subject to division in the divorce.
It's important to note that the way that debt is divided in a divorce can have significant financial implications for both parties involved. For example, if one spouse is awarded a large amount of joint debt in the divorce, they may struggle to make payments and could see their credit score suffer as a result.
Negotiating Debt Division in Divorce
In some cases, couples may be able to negotiate the division of debt in their divorce outside of court. This can often be a more cost-effective and amicable option than going through litigation.
Negotiating debt division involves both spouses agreeing on how to divide the debts in a way that is fair and equitable. This may involve one spouse taking on more debt in exchange for other assets, such as the family home or retirement accounts.
Conclusion
Debt division is a critical aspect of divorce that can have significant financial implications for both parties involved. Understanding the different types of debt and how they are divided in divorce is crucial for anyone who is going through this process. Whether you are negotiating debt division with your spouse or going through litigation, it's important to work with an experienced attorney who can help you navigate the complexities of this process and protect your financial interests.
FAQs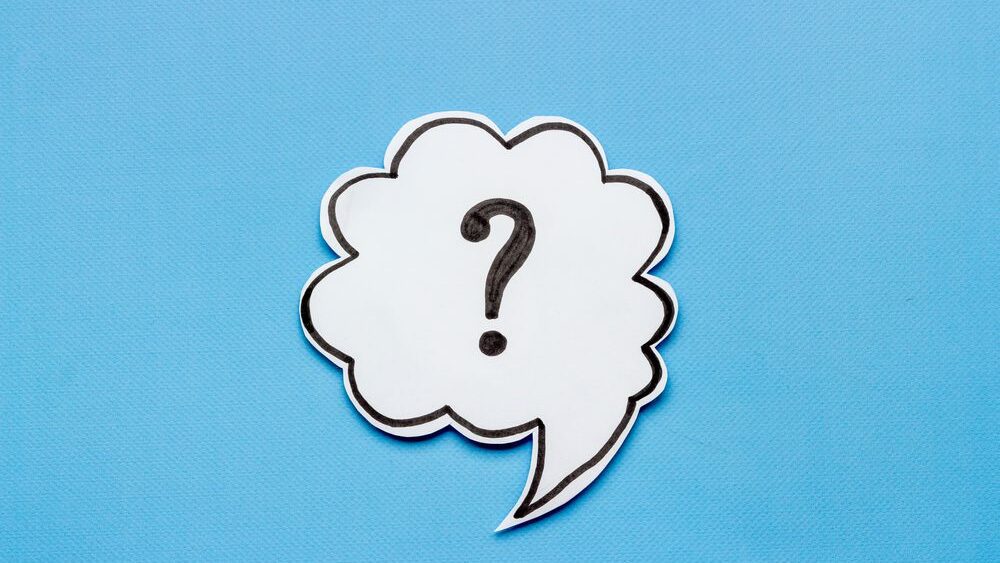 How are debts typically divided in a divorce?
Debt division in divorce varies depending on the jurisdiction. In community property states, debts acquired during the marriage are generally split equally. In equitable distribution states, debts are divided fairly, considering factors like each spouse's income, financial contributions, and future earning potential.
Can I be held responsible for my spouse's pre-marital debts?
It depends on the jurisdiction and the nature of the debt. In some cases, pre-marital debts remain the responsibility of the spouse who incurred them. However, in community property states or if the debt benefited the marriage, both spouses may be responsible for repayment.
What happens to joint debts after a divorce?
Joint debts can be handled in several ways. They may be paid off jointly, refinanced into individual accounts, or transferred to the spouse who will assume responsibility for repayment. It's crucial to negotiate and document these arrangements to protect both parties.
How can I protect myself from being held responsible for my ex-spouse's debts?
To protect yourself, create a comprehensive settlement agreement or divorce decree that clearly outlines each party's responsibility for debts. Close joint accounts, remove your name as a co-signer, and monitor your credit report regularly to ensure your ex-spouse's debts do not affect your credit.
Should I consider hiring a financial professional during the debt division process?
Yes, consulting a financial professional, such as a divorce attorney or financial planner, can help you understand the long-term implications of debt division decisions. They can provide guidance on minimizing tax implications and ensuring a fair division of debts.
How can I determine the value of marital debts?
To determine the value of marital debts, gather all relevant financial records, including loan statements, credit card bills, and mortgage documents. Calculate the outstanding balances and interest rates, categorize them as joint or individual debts, and present the information during negotiations or court proceedings.
Can student loan debts be divided in a divorce?
Generally, student loan debts acquired before marriage remain the responsibility of the borrower. However, if the loan was used for joint living expenses or benefiting the marriage, it may be subject to division. Consult a legal professional to understand how student loan debts are treated in your jurisdiction.
What happens if one spouse fails to pay their assigned debts after the divorce?
If one party fails to pay their assigned debts, the other spouse may be held responsible for the delinquent payments. However, they can take legal action to enforce the divorce decree or settlement agreement, such as filing a contempt motion or seeking reimbursement.
Can filing for bankruptcy affect debt division in a divorce?
Filing for bankruptcy can complicate debt division in a divorce. It may impact the ability to discharge certain debts, affect the allocation of marital debts, and delay the finalization of the divorce proceedings. Consult with a bankruptcy attorney to understand the potential consequences.
Can debt division decisions be modified after the divorce is finalized?
In some cases, debt division decisions can be modified post-divorce. If there have been substantial changes in circumstances, such as job loss or a significant increase in income, you may petition the court for a modification. However, consult with an attorney to understand the specific requirements and processes in your jurisdiction.
Glossary
Debt division: The process of determining how debts will be allocated between spouses during a divorce.
Marital debt: Debts incurred during the marriage that are considered joint liabilities of both spouses.
Separate debt: Debts acquired by one spouse before the marriage or after the separation, which may not be subject to division.
Community property: Assets and debts acquired during the marriage that are considered jointly owned by both spouses.
Equitable distribution: The principle followed in many states where debts are divided fairly, but not necessarily equally, based on factors such as each spouse's financial situation and earning capacity.
Debt settlement: Negotiating with creditors to reduce the amount owed in order to make repayment more manageable.
Debt consolidation: Combining multiple debts into a single, more manageable payment.
Credit score: A numerical representation of an individual's creditworthiness, which can be impacted by the division of debts in divorce.
Credit report: A detailed record of an individual's credit history, including information about debts, payments, and any delinquencies.
Co-signer: Someone who signs a loan agreement with another person and agrees to be equally responsible for repaying the debt.
Secured debt: Debts that are backed by collateral, such as a mortgage or car loan, which can be repossessed if payments are not made.
Unsecured debt: Debts that are not backed by collateral, such as credit card debt or medical bills.
Pre-nuptial agreement: A legally binding contract signed before marriage that outlines how debts and assets will be divided in the event of divorce.
Post-nuptial agreement: A similar contract to a pre-nuptial agreement, but signed after the marriage has taken place.
Debt-to-income ratio: A measure used by lenders to determine an individual's ability to repay debts, which can be affected by the division of debts in divorce.
Bankruptcy: A legal process where individuals or businesses can seek relief from overwhelming debts and have them discharged or restructured.
Alimony: Spousal support payments made by one spouse to the other after divorce, which can impact the ability to repay debts.
Child support: Financial support payments made by one parent to the other for the care and upbringing of their children, which may impact the division of debts.
Mediation: A voluntary process where a neutral third party assists divorcing couples in reaching agreements on various issues, including debt division.
Divorce decree: The final court order that legally dissolves a marriage and often includes provisions for the division of debts.