SecureOne Financial, a prominent player in the debt consolidation industry, has been the subject of much speculation and skepticism. With a backdrop of controversies plaguing this sector, the company finds itself under heightened scrutiny. SecureOne Financial, although presenting a polished façade of financial solutions, comes with its share of raised eyebrows. This skepticism is further highlighted by the mixed reviews found on BBB (Better Business Bureau) and Trustpilot.
The debt consolidation industry is fraught with potential pitfalls and deceptive promises. These concerns have been magnified in the current economic climate where more people find themselves struggling with debt. While companies like SecureOne Financial can offer seemingly attractive solutions, it's critical to approach with caution.
Despite its substantial marketing efforts and polished presentations, SecureOne Financial's reputation remains questionable. The company's claims of providing easy and effective means to manage and reduce debt have induced skeptical responses from some customers and industry observers.
In the world of debt consolidation, it's essential to question, verify, and cautiously proceed. As we delve into the details of SecureOne Financial in upcoming sections, we'll examine whether this company truly offers a way out of debt or if it's another mirage in the industry. Remember, all that glitters is not gold – especially in the world of debt consolidation. This notion firmly applies to SecureOne Financial, a company that may not be as secure as they want you to believe.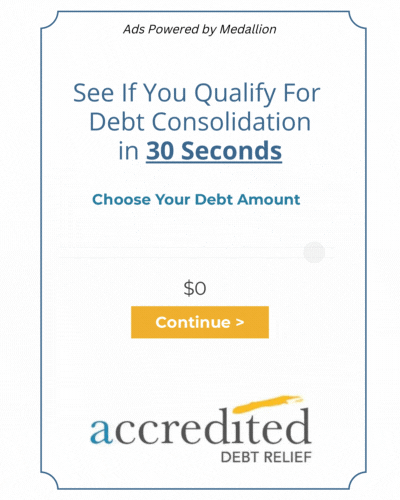 Company Background

SecureOne Financial was established in 2002, entering the debt consolidation arena with promises of providing a lifeline to individuals swimming in a sea of debt. Their journey, however, resembles more of a tumultuous roller coaster ride rather than the smooth sailing they portray.
Chartered in California, SecureOne Financial presents itself as an experienced industry player with a mission to help consumers manage and eliminate their debt. However, its long-standing presence in the industry doesn't necessarily equate to a spotless reputation. Beneath the glossy exterior are tales of dissatisfaction, broken promises, and financial woes that have caused some to liken their experience with the company to a real-life horror movie.
Adding to the intrigue are the various name changes and affiliations the company has undergone throughout the years. From SecureOne Financial, to SecureOne Benefit Consultants, to DebtZero Processing, these alterations raise questions about the company's stability and reliability.
One of the key milestones that SecureOne Financial touts is its accreditation from the International Association of Professional Debt Arbitrators (IAPDA). However, this accreditation doesn't erase the mixed reviews and complaints lodged against the company. Some consumers report unfulfilled promises, hidden fees, and insufficient communication from SecureOne. These instances mirror scenes from the movie "The Big Short", where the true implications of financial decisions were obscured until too late.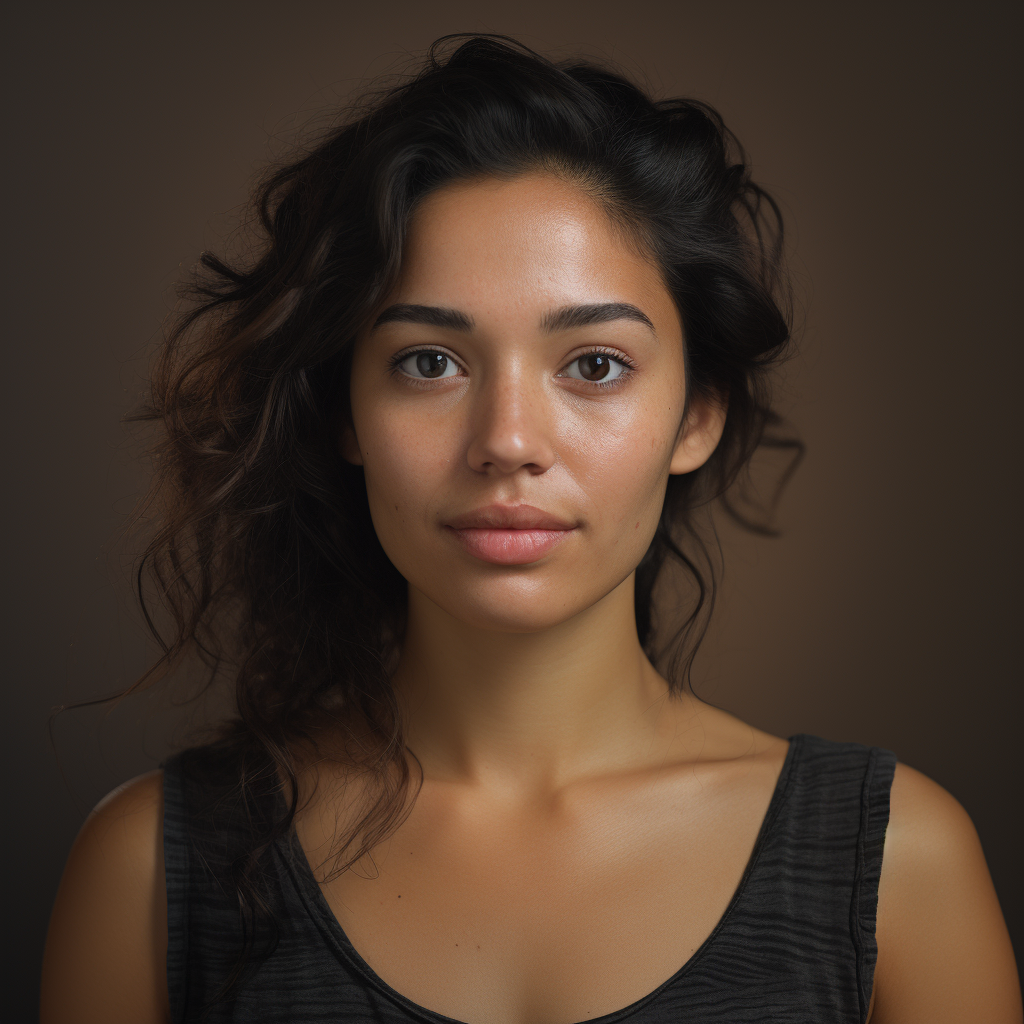 A case in point is the story of Sofia Hernandez, a customer who enlisted SecureOne Financial's services to consolidate her escalating debts. Sofia was promised a journey towards financial freedom, but instead, she found herself navigating a labyrinth of additional charges, opaque terms, and unkept promises. Her testimonial, along with others, paints a picture of a company that may not be as secure as it claims to be.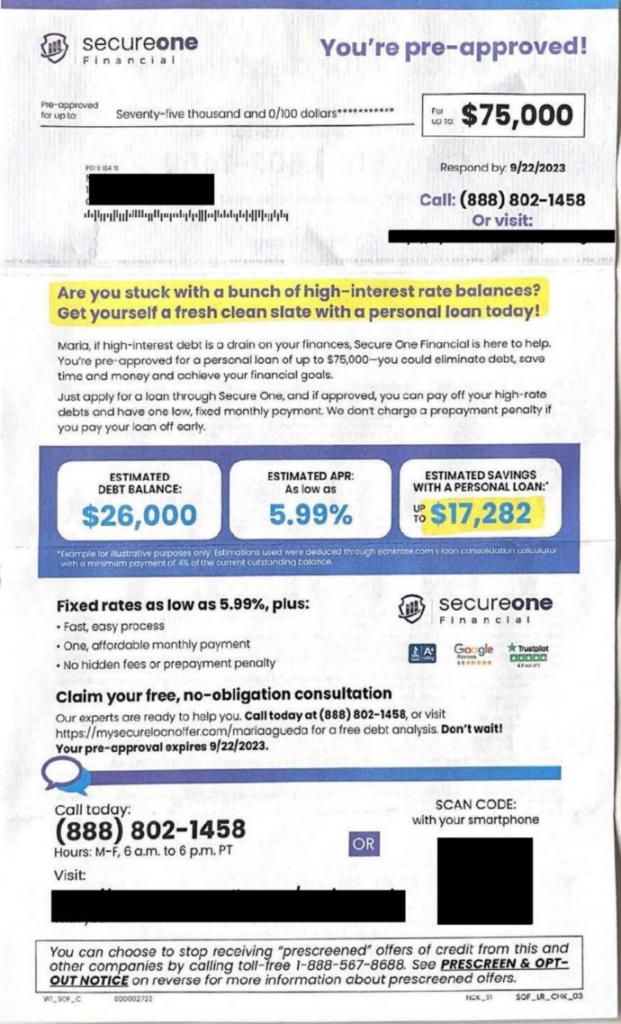 In an industry that relies heavily on trust and transparency, SecureOne Financial seems to have a tenuous grasp on these principles. The company's history, coupled with customer testimonials, casts a long shadow of doubt on its practices and efficacy. As we delve deeper into the company's offerings and business practices, the facade of reassurance unravels, revealing a potential minefield for unsuspecting individuals searching for a way out of their financial burdens.
SecureOne Financial Products/Services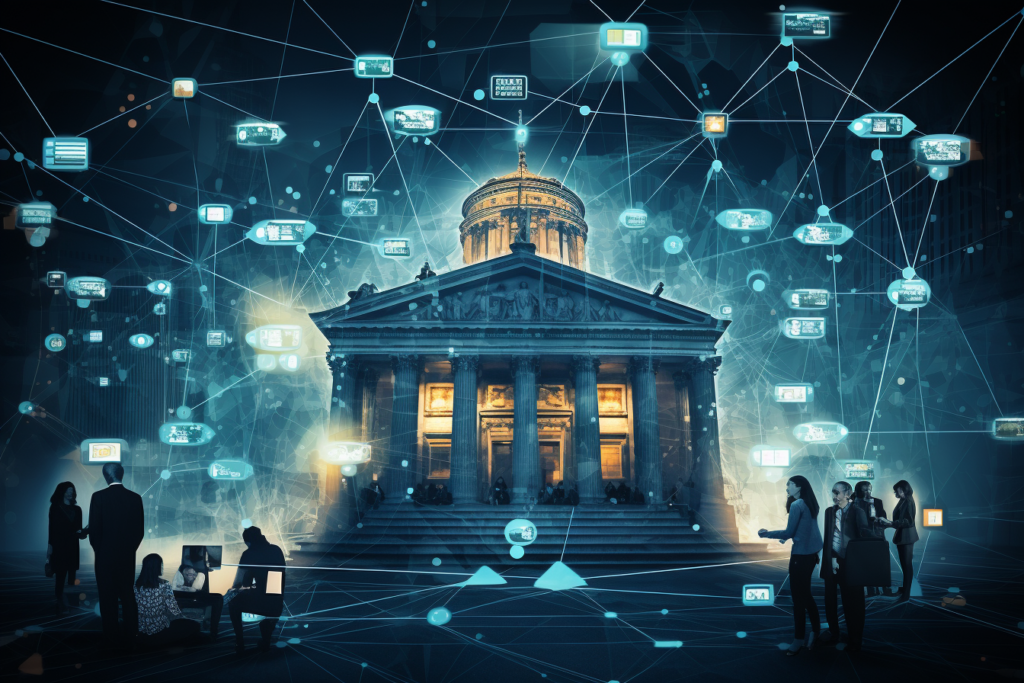 SecureOne Financial offers an array of debt consolidation services, promising to provide relief to customers burdened by financial debt. Their primary service is focused on negotiating with creditors on behalf of their clients to reduce the total debt owed. They claim to achieve this by consolidating the various debts into one lower, manageable monthly payment. However, these claims are met with skepticism and criticism.
In examining their products and services, several concerns arise. One of the most significant criticisms is that SecureOne Financial charges a fee based on the amount of debt enrolled in their program rather than the amount saved. This fee structure has been heavily criticized, as it does not incentivize the company to negotiate the best possible savings for the client.

Customer reviews on BBB and Trustpilot reveal a pattern of unfulfilled promises and dissatisfaction with the services provided. Common complaints include a lack of transparency about fees, difficulty in communicating with customer service, and an overall failure to deliver promised savings.
Given these criticisms and the skepticism surrounding their products and services, it is advisable for potential clientele to exercise caution. While SecureOne Financial may look appealing on the surface, the concerns and issues highlighted in customer feedback and reviews suggest that what they offer may not always align with what they deliver.
Risks and Controversies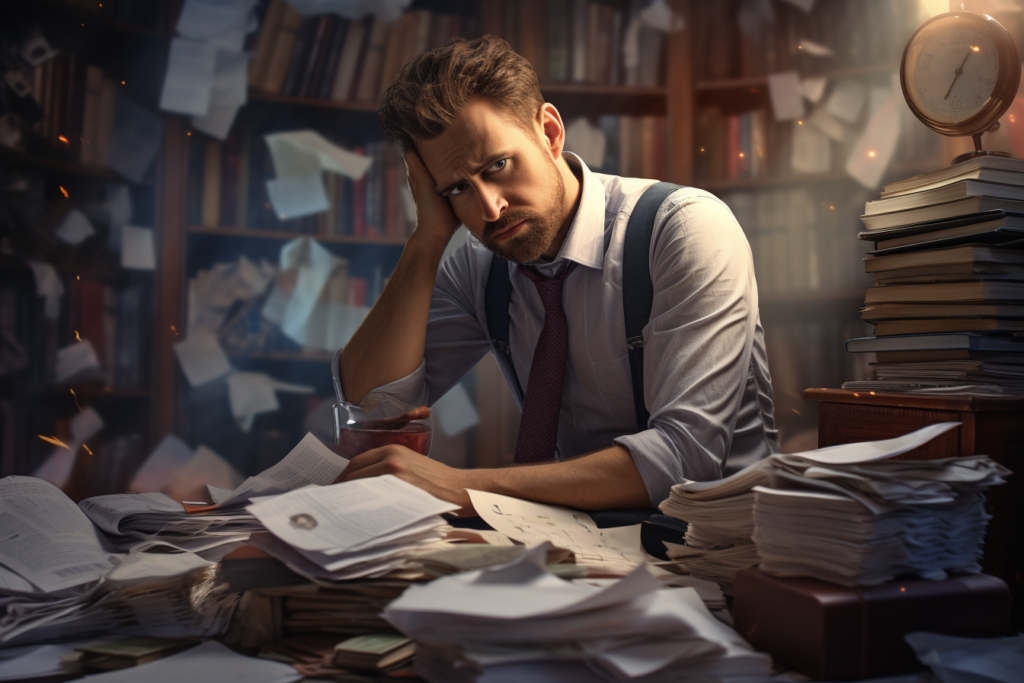 While SecureOne Financial may present an image of assuredness and financial freedom, digging deeper reveals numerous controversies and risks associated with the company. As a debt consolidation agency, SecureOne Financial's job is to help consumers manage their debt by negotiating with creditors. However, customers have lodged several complaints suggesting that their practices might not always be above board.
One of the main controversies involves SecureOne Financial's fee structure. The company's fees are based on the total debt enrolled, not the amount saved. This means SecureOne Financial could receive a substantial payout, even if minimal debt reduction is achieved for the customer. Such a fee structure has been deemed controversial as it doesn't incentivize the company to negotiate the best savings for its clients.
Moreover, SecureOne Financial has faced a myriad of customer complaints alleging the company of charging hidden fees and not fulfilling their promises. Customers have reported higher than expected fees, lack of communication, and allegations of SecureOne Financial
Pros and Cons
Every company has its strengths and weaknesses, and SecureOne Financial is no exception. While some customers laud their services, others lament their experiences. The following are some of the key pros and cons of SecureOne Financial:
Pros:
Comprehensive Services: SecureOne Financial offers an array of debt relief solutions, including debt consolidation, debt settlement, and credit counseling.
Experienced: With nearly two decades in the debt consolidation industry, SecureOne Financial has developed a comprehensive understanding of the market and its nuances.
Accredited: The company is accredited by the International Association of Professional Debt Arbitrators (IAPDA), a point in its favor.
Cons:
Fee Structure: SecureOne Financial charges fees based on the amount of debt enrolled, not the savings achieved. This structure has drawn criticism for being potentially unfair to clients.
Customer Complaints: Numerous customers have lodged complaints about unfulfilled promises, hidden fees, and poor communication.
Mixed Reviews: Despite some positive testimonials, SecureOne Financial's online reputation is mixed. Trustpilot and BBB reviews highlight numerous customer grievances regarding the company's services.
When compared to industry benchmarks such as ClearOne Advantage and Pacific Debt Relief, SecureOne Financial's shortcomings become glaring. These firms offer similar services but tend to have more favorable reviews and transparent fee structures.
Similarly, other companies like Tripoint Lending and Credit 9, with their mixed reviews, seem to offer a more customer-friendly approach. Their services, while not without criticisms, appear to elicit less negative feedback from users.
In conclusion, while SecureOne Financial does have some positives, the negatives are hard to ignore. The mixed reviews, controversial fee structure, and customer complaints present a concerning image of the company's operations. Therefore, potential clients are advised to proceed with caution and compare SecureOne Financial with other industry alternatives before making a decision.
Conclusion
In the realm of debt consolidation services, SecureOne Financial has secured a spot, but not necessarily for all the right reasons. The company, while boasting a myriad of services, a long-standing presence in the industry, and professional accreditation, is tinged with controversies and mixed customer experiences.
The primary concerns revolve around the company's fee structure, which is based on the total debt enrolled rather than the savings achieved. Coupled with a slew of customer complaints about hidden fees, inadequate communication, and unfulfilled promises, SecureOne Financial's reputation is shrouded in skepticism.
In comparison to other industry players such as ClearOne Advantage, Pacific Debt Relief, Tripoint Lending, and Credit 9, SecureOne Financial's customer satisfaction and transparency seem to fall short. As the financial world often reminds us, it's crucial to "always read the fine print", an adage that potential customers of SecureOne Financial should bear in mind.
As we draw this critical review to a close, we encourage our readers to exercise due diligence in their quest for a debt free life. Our comprehensive debt consolidation comparison chart offers a resource to examine various options and make an informed decision.
FAQs
What is SecureOne Financial and what services do they provide? SecureOne Financial is a financial services company that claims to offer various services, including personal loans, investment advice and financial planning. However, the exact scope and quality of these services remain unclear due to limited information available about their operations.
How transparent is SecureOne Financial about its business operations? SecureOne Financial seems to lack transparency in their business operations. There is a scarcity of detailed information about their personal loan options, services, processes, and business practices on their website and public platforms, which could result in skepticism and caution among potential clients.
What credentials does SecureOne Financial have? The credentials of SecureOne Financial remain unclear. They have not provided detailed information about their licenses, affiliations, or certifications. This lack of clearly stated qualifications raises questions about their credibility and expertise in the financial services sector.
Who are the experts behind SecureOne Financial? Information about the team behind SecureOne Financial is scant. Without a clear display of team members, their qualifications and experience, it is hard to gauge their expertise and credibility in the financial sector.
Does SecureOne Financial have a physical location? SecureOne Financial's physical location remains ambiguous. The absence of clear information about their headquarters or any branch locations could raise concerns about their legitimacy.
What customer service does SecureOne Financial provide? The quality of customer service provided by SecureOne Financial is unknown. There are no publicly available customer testimonials or reviews that could give an insight into their customer service practices.
How does SecureOne Financial ensure the security of personal and financial information? The security measures implemented by SecureOne Financial for protecting personal and financial information are unclear. There is no visible privacy policy or details about security measures on their website, leading to questions about the safety of client data.
What is SecureOne Financial's track record in financial management? There is limited public data to evaluate SecureOne Financial's track record in successful financial management. Without client testimonials or performance metrics, their efficacy in managing finances remains questionable.
Does SecureOne Financial offer competitive rates for its services? Secure One Financial has not made clear, upfront information available about the interest rates for their services. This lack of transparency can raise concerns among potential clients about the competitiveness of their rates within the industry.
What is SecureOne Financial's stance on ethical financial practices? SecureOne Financial's commitment to ethical financial practices is unknown. They have not made any publicly available statements or policies that illustrate their compliance to ethical standards or financial regulations.