SilverLake Financial Review: A Scam or a Legitimate Company?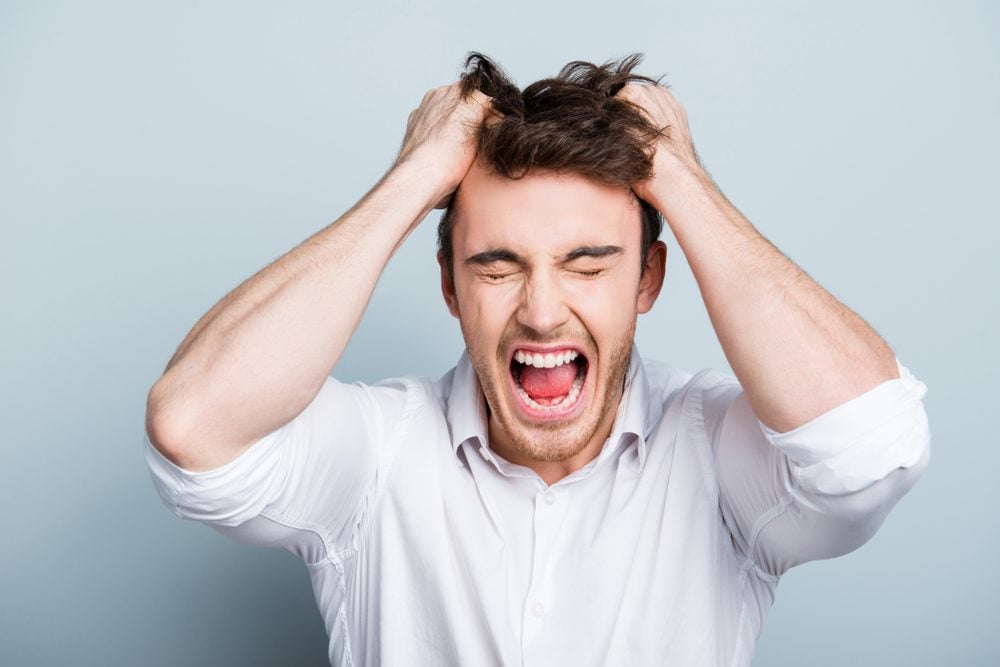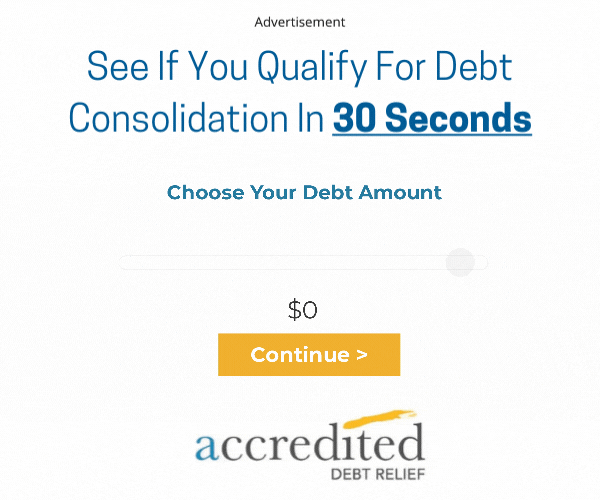 SilverLake Financial Debt Consolidation Loans
Are you unable to pay off your debt? If so, you may have heard of SilverLake Financial. It is a debt consolidation company that provides different types of loans. But there is doubt as to whether SilverLake Financial is a legitimate company or not. While they may be legit, there are many red flags surrounding their exchanges with customers. We will do a thorough analysis of the company along with its services and customer reviews. Moreover, we will also look at the pros and cons of reaching out to SilverLake Financial for its services.
SilverLake Financial is a company that provides different types of debt consolidation loans. The company isn't a moneylender itself. Instead, it finds a moneylender for you while acting as a middleman.
There are various positive customer reviews about SilverLake Financial. But there are a lot of negative ones as well. Many people have complained about their hidden charges and the loan process. Some people have also negatively reviewed the company because of its poor customer service.
SilverLake Financial may prove useful if you're struggling to pay off your debt. But you must consider all the advantages and disadvantages before making your decision.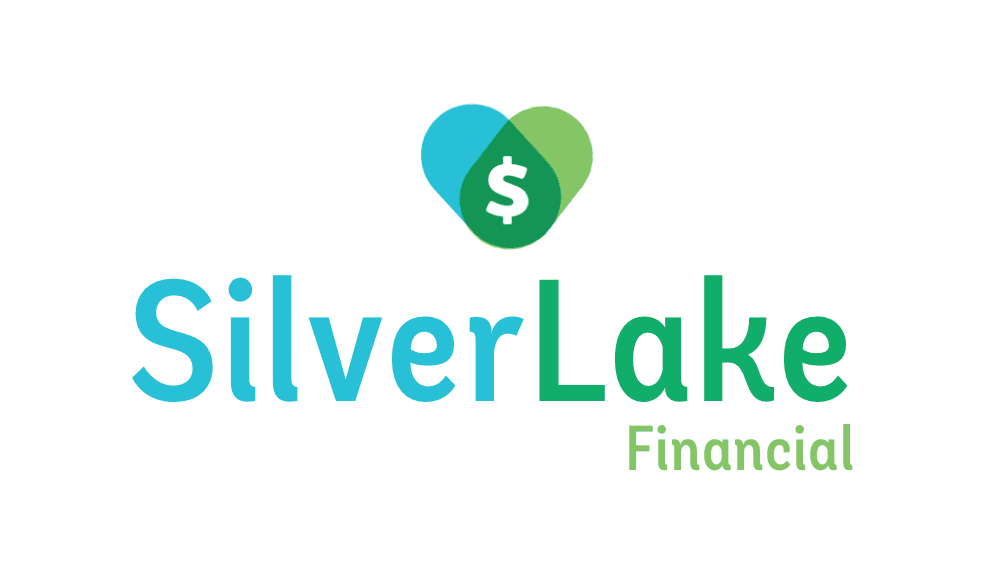 What Is SilverLake Financial?
SilverLake Financial is not a lending service. However, they have a vast network of money lenders who provide loans to people. SilverLake Financial helps its customers get the best interest rates and terms.
There are different types of loan products that you can get from SilverLake Financial. They could be personal loans, auto loans, and home equity loans. But it is important to note that the payment terms and interest rates are not the best as advertised. SilverLake Financial uses various bait and switch techniques. They advertise excellent interest rates, but when customers call them, they change those rates. Moreover, they have some hidden fees for their services and the customer isn't told about these charges, which can accumulate very quickly.
Knowing all this, we cannot give our positive recommendation for SilverLake Financial. We suggest you go for some other options. There are many other companies that are a lot more reliable and transparent.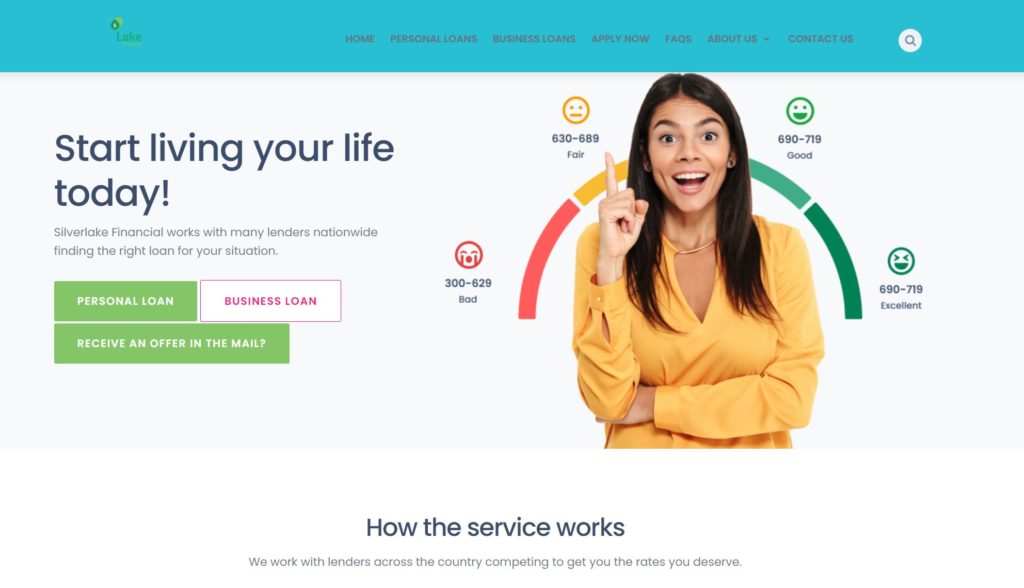 Who Owns SilverLake Financial?
Mr. David Potalivo is SilverLake Financial's CEO. But many people feel he is not up for the job. Some of his past decisions weren't exactly the most suitable ones. It is a common opinion that Mr. Potalivo only cares about making profits. He doesn't pay much attention to SilverLake Financial and its shareholders. Many people have noticed his close relationships with some people from the Board of Directors. All of these allegations don't do well for his image.
SilverLake Financial Pros and Cons
Unfortunately, working with SilverLake Financial will have more cons rather than pros. The most apparent disadvantage is the fact that they, themselves, aren't money lenders. They are just an intermediary for third-party money lenders. Hence, if you want a debt consolidation loan, you will have to go one extra step with them.
Another common complaint is about their hidden charges. There are different types of fees that SilverLake Financial doesn't reveal to its customers. These hidden fees can become too much in a very short period of time. Customers who are already struggling with their debt will have to pay a lot more than they had bargained for.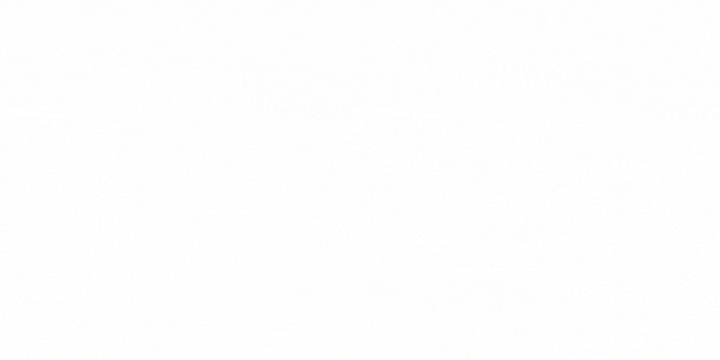 Despite these disadvantages, there are indeed some positive aspects too. SilverLake Financial offers debt consolidation loans that can help resolve your debt. They also have multiple personal loan options. You can opt for a short-term loan or a long one. SilverLake Financial will fulfill your requirements, provided you accept their terms and conditions.
Debt Consolidation Loan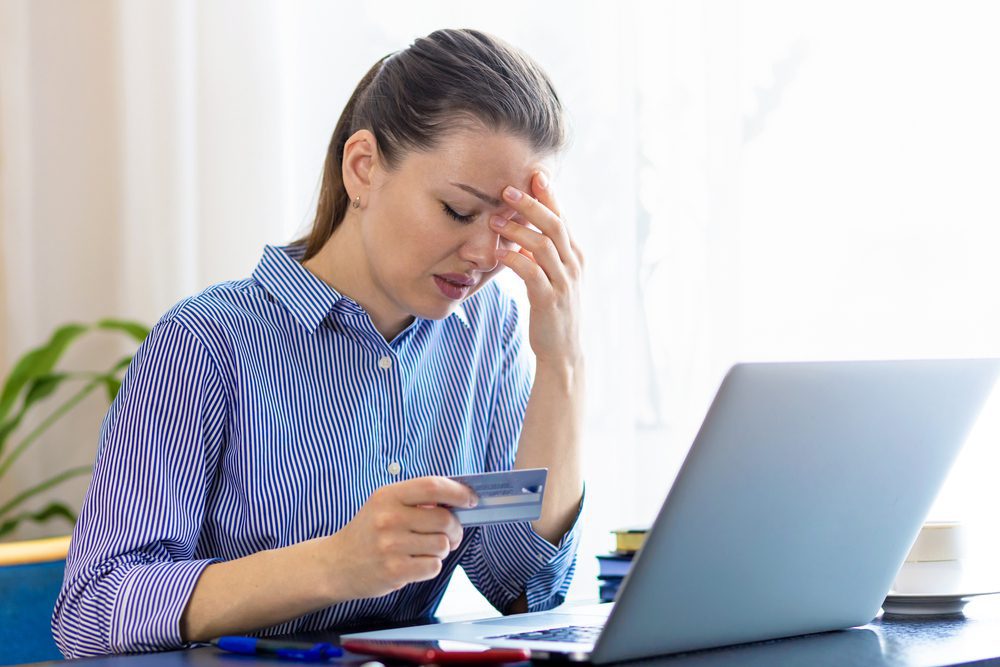 People use debt consolidation loans to pay off their entire debt. Your loan from different creditors is consolidated into a single payment. The benefit of debt consolidation loans is that they can supposedly ease your financial situation. Instead of making monthly payments on different debts, you can resolve everything in one go. Debt consolidation loans are of different types. You need to go for the one most suited for your needs.
In case you want to apply for a debt consolidation loan, you should consider a few things. You must have all the necessary knowledge of how debt consolidation loans work. You should also be well aware of how they will affect your finances. We also advise you to do your research about market rates from different money lenders. You will then have a better idea of how to proceed. Lastly, you should always be careful in the documentation process. Do read everything minutely before you sign up for the debt consolidation loan. If you follow all the steps mentioned, you will avoid unpleasant situations.
The Working Process of SilverLake Financial
SilverLake Financial is not a lending company. But they do collaborate with other lenders to give customers a wide range of loan options.
Unfortunately, many people have accused the company of using bait and switch tactics. Through these schemes, SilverLake Financial advertises different types of loans with excellent terms and low-interest rates. Because of these false advertising tricks, they are able to attract many customers. However, once the customers have finally signed the loan, SilverLake Financial network of lenders will raise its interest rates and change the terms. The customer usually ends up with even more debt than before. Therefore everyone should be on their guard when they are interacting with SilverLake Financial.

The good thing is that SilverLake Financial isn't the only option for loans. Many companies in the market are quite transparent in their dealings. They also give loans at extremely favorable rates. You can also compare their rates with SilverLake Financial's to get a better idea.
Requirements for a Loan from SilverLake Financial
SilverLake Financial has set some requirements if customers want to avail themselves of their loan services. Firstly, they must have a decent FICO score. They should also provide evidence of a source of steady income. Customers should also prove that they will be punctual in their monthly payments. If customers can meet all these requirements, SilverLake Financial will approve their loan application process.
SilverLake Financial Debt Consolidation Program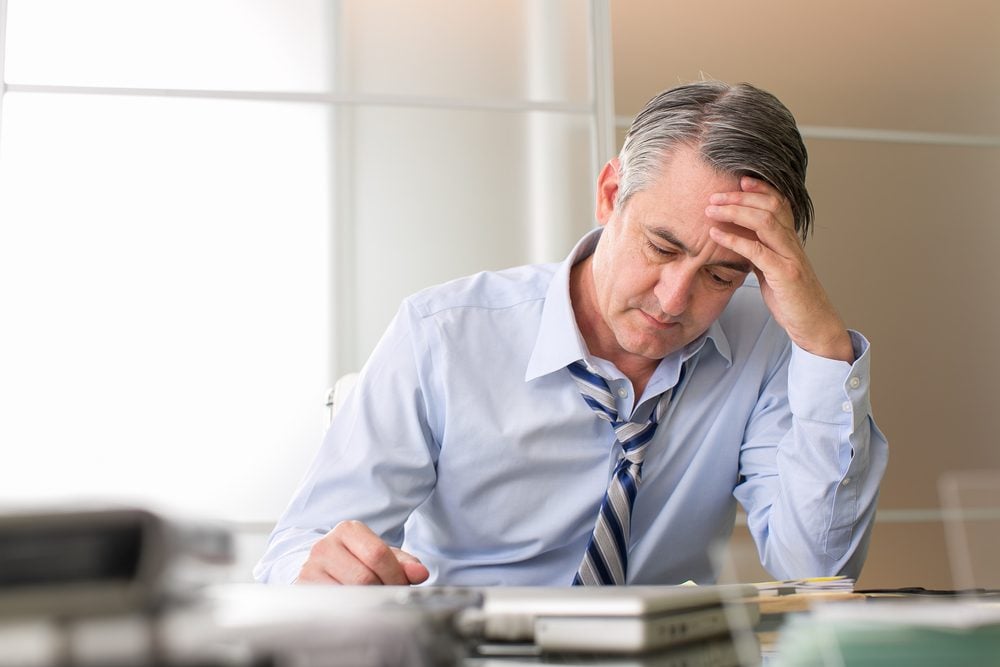 SilverLake Financial can connect you with different money lenders if you want a debt consolidation loan. As per their claims, those lenders will offer you good interest rates and terms.
People use debt consolidation loans if they want to resolve all their debt at once. When they consolidate their debt, they need to pay a single monthly payment. This is much better than having to pay multiple times to each creditor. It also helps you in keeping track of all your finances. Furthermore, debt consolidation loans will save you a lot of money that you would spend on interest charges.
Before going for a debt consolidation program, you should keep a few things in mind. You must have a good FICO score before applying for the loan. You can still get a debt consolidation loan with a low credit score. But the interest rates will be quite high. This may lead to paying a lot more in interest.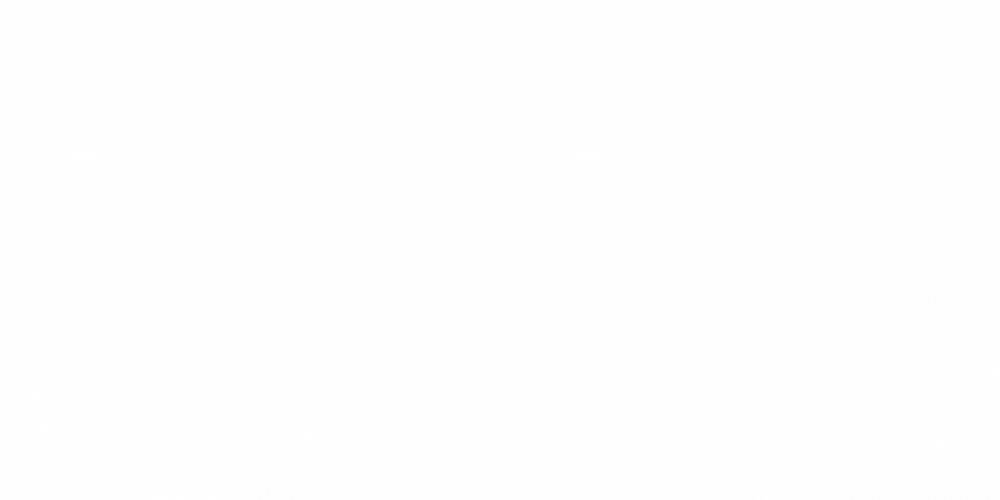 We also recommend going over the terms of the debt consolidation loans in detail. It is possible that your loan has low-interest rates and short payment terms. But you may have to pay more in monthly payments. You should be aware of what your financial situation is and if it allows you to make those monthly payments.
It is not always confirmed that SilverLake Financial will approve you for their debt consolidation loan program. The other alternative to debt consolidation loans is going for debt settlement. If nothing works, you may have to declare bankruptcy. Such options will lower your credit score by a huge amount.
SilverLake Financial Personal Loans
It can be a very costly way to borrow money. The interest rates are often quite high, and the terms of the loan can be very difficult to meet. If you are considering taking out a SilverLake Financial Personal Loan, you should be sure that you can afford the monthly payments, and that you will be able to meet the terms of the loan. Otherwise, you may find yourself in financial trouble.
SilverLake Financial Cost
Depending on the loan and repayment terms, the fees of SilverLake Financial may vary. The average cost of a loan from the company is anywhere from 15% to 25% APR. For instance, if your personal loan is $20,000, you will need to pay $3000 to $4000 in interest over the duration of the loan program.
SilverLake Financial also charges its customers with some hidden fees. There is an origination fee amounting to 0.75% to 5% of the entire loan amount. Using the same example above, a $20,000 debt consolidation loan will have an origination fee between $150 to $1000. The company also charges fees on late payments. For each late payment, the late fees can be up to $35.
Overall, SilverLake Financial charges very high fees from its customers. If you want a personal loan or debt consolidation loan, we suggest doing thorough research on the market. This will give an idea of what the market rates are.
Minimum Credit Score for SilverLake Financial
Unfortunately, there is no simple answer to this. The company hasn't set a lower limit for the credit score required to apply for their loan. On the other hand, they will check your credit history when considering your loan application.
In case there are records of late payments and other negative aspects in your credit report, SilverLake Financial will probably reject your application. Those people, who have a positive credit history, have a higher chance of getting their loan approved at favorable terms.
The minimum credit score depends on each lender in SilverLake Financial's network. Different lenders have different requirements; hence there is no universal answer. But, all lenders will prefer a good credit score if they are to deal with customers.
Can SilverLake Financial Affect Your Credit Score?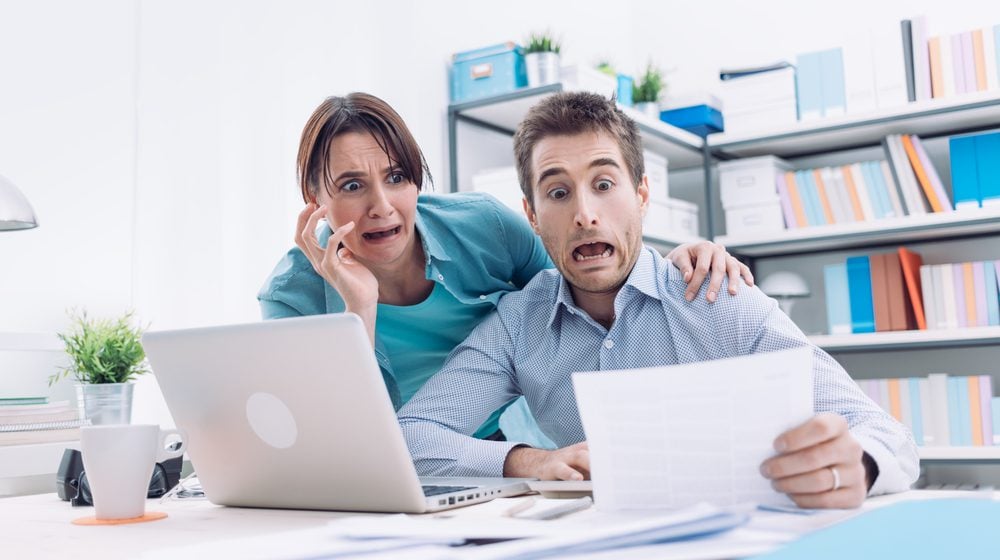 There are two ways in which SilverLake Financial can affect your credit score. The company needs to verify the information you have given on your application. To do this, they will run a hard pull on their credit. If you have a hard pull on your credit report, your FICO score will decrease. The effect of a hard pull is, however, temporary. It will go away after some months.
Another way how dealing with SilverLake Financial can affect your credit score is through late payments. If you are behind schedule on your loan repayment, the company will notify the credit bureaus. This will reduce your credit score. Late payments, unlike hard pulls, have a much stronger and more lasting effect.
How Can You Cancel the SilverLake Financial Program?
In case you want to withdraw yourself from SilverLake Financial's debt relief loan program, it is very easy. You should reach out to their customer service and inform them about your decision. You must pay the remaining balance of the debt relief loan to the company. Once this is done, their team will move towards terminating your account.
Affiliations of SilverLake Financial
SilverLake Financial isn't a lending company. It acts as a middleman between borrowers and actual lenders. The company only connects people with lenders who can give them different loan options.
The network of SilverLake Financial consists of several huge banks like Wells Fargo and Bank of America. In addition to these, there are also many small, regional banks.
There are no affiliations of SilverLake Financial with any particular lending entity. They work only as an intermediary between customers and money lenders.
SilverLake Financial Reviews
SilverLake Financial BBB Reviews
The Better Business Bureau (BBB) reviews SilverLake Financial and it has given them a B+ rating. BBB has accredited the company since August 29, 2019. SilverLake Financial has been operational for almost three years.
Unfortunately, there have been many complaints against them since the beginning. In the past 12 months alone, SilverLake Financial received three complaints against them. If you want to avail their services, we suggest you first read their BBB reviews.
Ann I 05/06/2022
"I was misled, filled out the form – based on details of obtaining a personal loan. Was told information related to the credit rating and how the process worked incorrectly. Informed there was a cancellation fee once enrolled (later told that's not correct). After a few months of not seeing anything I called to inquire – it's debt settlement – hurts your credit report vs working with creditors yourself. Completely mislead. Had I been given factual information I would not have signed up. Extremely lead down the wrong path – even with my many questions – continued to be led down the wrong path. Bait and switch based upon the letter received.Will be filing an AG complaint related to this. Do your homework to validate the entire process."
James M 11/24/2021
"This is not a lending company. They engage you by sending a letter offering a loan. You apply for a loan and the company then tries to have you sign up for debt elimination counseling. They make material misstatements and ask you to engage in fraud. Summary of misstatements: They solicit customers offering loans, but refer you to a legal firm that will negotiate debt settlements. They ask if you can afford your payments. If you answer yes, they still push you towards debt settlement products. However, in the debt settlement contract, you are asked to affirm that you cannot afford your payments. They are directing customers to lie on a legal form."
Complaint Type: Problems with Product/Service 06/15/2021
"I received deceiving personal loan requests from this company. They also left a deceiving phone number to opt-out that in fact, it is a scam that then calls you repeatedly. I have sent numerous letters to this company asking them to stop sending me These scam requests. They refused to remove my name from their mailing list. I do not wanna be associated with scammers. I don't want them calling me or sending me any documentation via US mail"
Is SilverLake Financial a Scam?
We have been receiving several queries about SilverLake Financial and its operations. Many people have doubts about their legitimacy. SilverLake Financial has several negative reviews about its services. People have also accused them of using bait and switch tactics.
Unfortunately, there may be some truth behind these accusations. There are too many reports of people having fallen victim to their schemes. SilverLake Financial promised them loans of low-interest rates. However, they got a very high-interest rate when they submitted their application. The difference between the advertised and actual interest rates could be as high as 20%.
We advise everyone out there to be extremely careful when reaching out to SilverLake Financial. You should read all their documentation thoroughly and go over all the technicalities of their loan program. In case you see something that doesn't add up, you should immediately back out. There are several money lenders and debt consolidation loan companies in the market with good interest rates and terms.   
Good Luck and Thank you for reading.