When it comes to resolving tax issues, many companies promise to ease the burden of overwhelming tax debt. However, as with any industry, there is a spectrum of quality among tax relief companies. Today we'll scrutinize one of these firms, J David Tax Law, to separate the facts from the fiction. This deep dive is essential in a field plagued by skepticism and trust issues, where some companies have been accused of taking advantage of financially distressed clients.
J David Tax Law, like any company, has its share of both positive and negative reviews, which are worth considering. On Trustpilot and Better Business Bureau (BBB), its customer feedback ranges from positive testimonials to critical reports of unfulfilled promises. The question is: should taxpayers trust J David Tax Law with their hard-earned money and sensitive tax issues?

In the spirit of the tax evasion saga in the hit movie "The Wolf of Wall Street," we know that tax matters can have far-reaching implications. It's essential to trust the right people with your tax relief needs. This review will provide a thorough analysis of J David Tax Law, comparing it to other companies in the same industry, such as Anthem Tax Services, and offering insight into whether it's a company worth considering. Stay with us as we navigate through this company's history, products, services, and the controversies surrounding it. This is an investigation you don't want to miss.
Company Background
J David Tax Law is a tax relief company that has made its name on the premise of providing help to individuals and businesses struggling with tax debts. Founded by Jonathan David Sooriash in 2008, the company has claimed several milestones – from boasting a team of experienced tax attorneys to handling thousands of cases nationwide. However, with the spotlight firmly on them, it's worth investigating whether these achievements hold up under scrutiny.
---
Like a scene straight out of "The Big Short," some real-life testimonies and case studies pointedly cast doubt on the company's claims. For instance, a customer claimed on BBB that J David Tax Law didn't manage to reduce their tax liability significantly, even after charging hefty fees. Another review highlighted cases where the company allegedly made misleading promises to land clients, only to underdeliver once they got the job.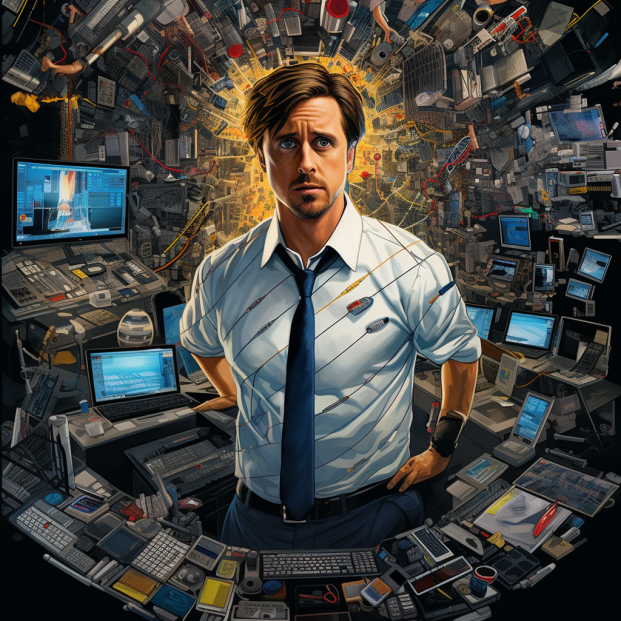 ---
On a broader scale, J David isn't the only company in this industry with mixed reviews. Tax Relief Advocates, another player in the field, has a fair share of both commendations and criticisms. This pattern is a cause for concern, raising questions about the industry's credibility.
However, amid this sea of uncertainty, Anthem Tax Services stands out as a beacon of reliability. With a strong reputation backed by positive reviews, the company offers a glimmer of hope for those seeking trustworthy tax relief services. But don't take our word for it—check out our comprehensive review of Anthem Tax Services.
In the spirit of healthy skepticism, it's crucial to remember that not all that glitters is gold. As Leonardo DiCaprio's character learned in "Inception," appearances can be deceiving, and it's essential to dig deeper into J David Tax Law's claims. In the next sections, we'll take a closer look at the firm's products and services, followed by an analysis of the risks and controversies associated with them. Stay tuned.
Products/Services
As we delve deeper into the workings of J David Tax Law, we examine the products and services they offer. The company provides a range of tax relief solutions designed to ease the financial burden of their clients. Their services include settling back taxes, resolving payroll tax issues, tax examination representation, and penalty abatement, among others.
However, a critical look at their offerings raises some red flags. Firstly, the company's claims of providing custom solutions to every client seem inflated, as several BBB reviews indicate a one-size-fits-all approach.
To gauge the real effectiveness of J David Tax Law's services, let's conduct a quick survey:
Solve Your IRS Tax Problems
Millions of dollars saved in back taxes
End Wage Garnishments
Remove Tax Liens
Put an end to IRS collections
Such polls can provide helpful insights into the actual experiences of clients, helping us ascertain whether the company's claims align with the reality.
A glance at Trustpilot reviews also paints a less than flattering picture. Some users state that the company's services didn't live up to their expectations or the promises made at the outset. These testimonials, coupled with the skepticism surrounding the industry in general, makes one question the credibility of J David Tax Law's products and services.
Before entrusting your tax troubles to any company, it is essential to scrutinize their offerings critically. It's akin to a detective piecing together clues in a complex crime drama: only thorough analysis can unveil the truth behind the façade. Continue reading as we uncover more about J David Tax Law in the following sections.
J David Tax Law: Risks and Controversies
The tax relief industry isn't for the faint-hearted. A careful examination of J David Tax Law uncovers a myriad of risks and controversies. Like a plot straight out of a suspense thriller, the company has had its fair share of complaints, lawsuits, and disgruntled clients.
For example, on BBB, numerous clients have complained about the company's practices, claiming that J David Tax Law overpromised and under-delivered on their services. Worse still, some testimonials suggest that the company charged exorbitant fees for services that yielded no substantial relief.
Furthermore, in a twist akin to plot developments in "Breaking Bad," J David Tax Law isn't the only firm in this industry with a checkered reputation. Optima Tax Relief, another well-established company, has mixed reviews, painting a grim picture of the tax relief industry.
To understand how these issues affect taxpayers' perception of the industry, we've developed an interactive survey. We'd like to hear from you:
Such issues bring to the fore the importance of carrying out due diligence before engaging any tax relief company. In essence, it's crucial to separate the wheat from the chaff to avoid falling into unscrupulous hands. As we continue with our in-depth review, the next section will compare J David Tax Law with its competitors, providing more insight into where it stands in the industry.
Comparative Analysis
In the world of tax relief services, it's survival of the fittest. How does J David Tax Law stack up against its competitors? A closer look reveals that despite its bold claims, the company falls short in comparison to its industry counterparts.
For instance, when comparing J David Tax Law to Anthem Tax Services, it's clear that Anthem comes out on top. Anthem consistently outperforms J David Tax Law in terms of reliability, quality of service, and customer satisfaction. Here are some key points to consider:
Reliability: Anthem Tax Services has a proven track record of delivering on their promises, as evidenced by their overwhelmingly positive reviews. In contrast, J David's track record is marred by mixed reviews and customer complaints.
Quality of Service: Anthem Tax Services offers a comprehensive range of tax relief services, tailored to each client's unique circumstances. On the other hand, J David Tax Law has been accused of a one-size-fits-all approach, often failing to deliver customized solutions as promised.
Customer Satisfaction: Anthem Tax Services shines with a high customer satisfaction rate, while J David has received numerous complaints about their services.
We encourage you to check out our reviews of these companies to get a more detailed understanding of their offerings.
---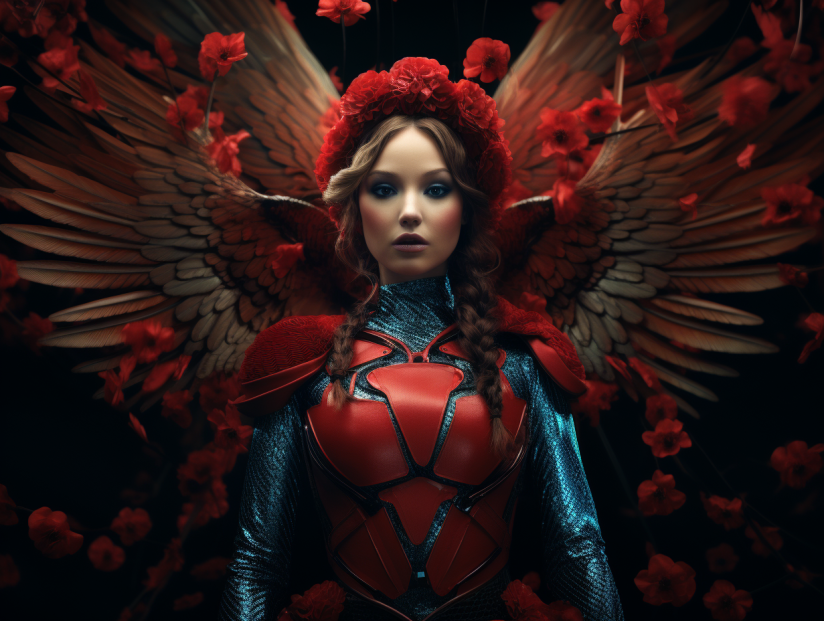 So, in the spirit of "The Hunger Games," one might say that in the competitive arena of tax relief services, J David Tax Law doesn't quite make the cut. Instead, Anthem Tax Services emerges as the victor, offering more reliable and satisfactory tax relief solutions.
---
However, don't just take our word for it. We strongly recommend doing your own research to make an informed decision about which tax relief company is the best fit for you. Consider signing up with Anthem Tax Services, our featured industry partner, for a more reliable solution to your tax woes.
Conclusion
In the world of tax relief companies, not all are created equal, and our analysis of J David Tax Law is a testament to this fact. Like a complex plot twist in a gripping drama, the company's customer testimonials and industry comparisons reveal a less than flattering picture. It's crucial to remember that when it comes to seeking tax relief, the stakes are high.
In summary, despite J David Tax Law's claims and milestones, the company has been associated with numerous controversies and risks. From mixed reviews and unfulfilled promises to complaints and lawsuits, these issues raise significant concerns about the company's reliability. Further, when compared unfavorably to industry benchmarks such as Anthem Tax Services, the need for caution becomes increasingly evident.
Nevertheless, it's important to note that there are reliable solutions in the market. Anthem Tax Services, for instance, has consistently proven itself as a dependable partner in tax relief, receiving positive reviews from satisfied clients. As a potential taxpayer in need, we encourage you to conduct further research on our tax relief comparison chart and consider signing up with Anthem Tax Services for a more reliable solution.
In the words of Benjamin Franklin, "In this world, nothing can be said to be certain, except death and taxes." While we can't escape the inevitability of taxes, we can choose whom we trust to help us navigate our tax issues. So, remember to do your due diligence, because when it comes to tax relief, it's always better to be safe than sorry. Just like in "The Big Short," where skepticism about the housing market proved to be warranted, maintaining a cautious approach when dealing with tax relief companies can save you from potential pitfalls.
FAQs
1. What is J David Tax Law? J David Tax Law is a tax relief firm that helps clients with various tax issues. The company claims to provide solutions for problems like late tax returns, wage garnishment, tax liens, and audits.
2. Are the claims made by J David Tax Law true? While J David Tax Law does claim to help with various tax issues, it's always smart to approach with caution. As with any company, some clients may find their services beneficial, while others may be dissatisfied. Always research and verify claims made by any legal firm before deciding to use their services.
3. Does J David Tax Law have certified tax professionals? Yes, J David Tax Law employs certified tax professionals. However, it's always good to research the qualifications and experience of any legal professional before placing your trust in their services.
4. Are the customer testimonials on J David Tax Law website genuine? While the testimonials on the J David Tax Law website appear to be positive, it's always wise to exercise skepticism. Consider seeking reviews and testimonials from independent sources for a more unbiased view of their services.
5. How much does J David Tax Law charge for their services? The cost for J David Tax Law's services is not clearly stated on their website. This raises questions about transparency. Before proceeding, ensure you have a clear understanding of all costs and potential hidden fees.
6. What happens if I am not satisfied with J David Tax Law's services? It's unclear what procedures are in place at J David Tax Law for handling client dissatisfaction. Before opting for their services, ensure you understand their policy on refunds or recourse in case of dissatisfaction.
7. Does J David Tax Law provide a free consultation? J David Tax Law claims to provide free consultations. However, it's crucial to understand what this entails. Sometimes "free consultation" may not cover detailed advice but only provide a general overview of your case.
8. Is J David Tax Law available nationwide? J David Tax Law claims to offer its services nationwide. However, tax laws differ between states, so it's important to ensure they have substantial knowledge and experience in your particular state's tax laws.
9. Are the attorneys at J David Tax Law experienced? J David Tax Law claims that their attorneys are experienced. However, it's prudent to verify this information by researching the attorneys, their qualifications, and their track records before making a decision.
10. What is the success rate of J David Tax Law in resolving tax issues? J David Tax Law does not provide specific data on their success rate. It's important to ask for this information and cross-verify it independently before choosing to use their services.