Laurel Road is a digital banking platform that is part of KeyBank. It offers a variety of banking and lending solutions including student loan refinancing, mortgages, personal loans, and a student loan cashback credit card. Also, there is no origination fee charged on the loan. The bank advertises Laurel Road's services through laurelroad.com.
In terms of private student loan refinancing, Laurel Road has some of the lowest rates around, and it offers a good deal of flexibility in terms of terms and rates. However, to qualify for a refinance with Laurel Road, you need to have a good credit score and a good job.
Laurel Road Summary

You never know when you might be in need of a personal loan. Whether you want to consolidate your high-interest-rate debt, improve your home, need a student loan refinancing, finance a large purchase, or cover an unexpected expense, there are plenty of lender options out there that can help you get some extra cash. However, it can be tough to determine which one is the right choice for what you need.
One lender that has been getting a lot of attention lately is Laurel Road. But is this the right option for you?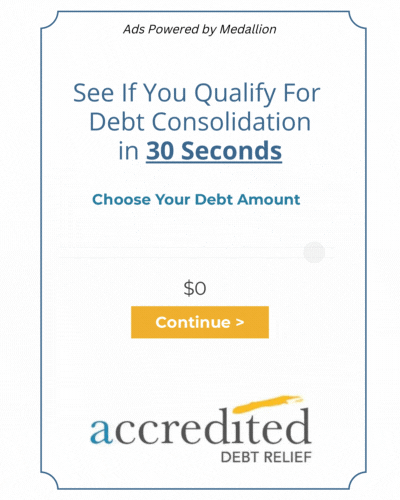 We took a close look at their website and terms and conditions and found some interesting things. Here are just a few of the things that caught our attention:
APRs can vary from as low as 9.24% to as high as 24.50%.
Rates are subject to change.
The lender offers loan terms of 3-5 years to qualified applicants.
All personal loans are unsecured.
There is no application or origination fee
Rates include a 0.25% AutoPay/EFT Discount when you sign up for monthly automatic payments.
Several factors will determine your loan's interest rate, including credit history, current debts, length of residency, and other factors.
You can loan between $5,000 and $35,000 for expenses like buying a car, starting a business, going green, moving costs, and more. The maximum loan amount for debt consolidation, big purchases, and home improvement is $45,000.
What is Laurel Road?
Laurel Road is a digital bank that offers a variety of products to its consumers like student loan refinancing. However, it is important to note that none of these products are FDIC insured or guaranteed in any way. This includes student loans, mortgages, personal loans, and credit cards. The company has been in business since 2013 and is headquartered in Darien, CT. You can reach them by phone at (800) 361-5363.
Laurel Road has an A+ rating from the Better Business Bureau (BBB), but they are not accredited by the BBB. The company has no customer reviews but they do have 2 complaints closed in the last 3 years.
How does Laurel Road work?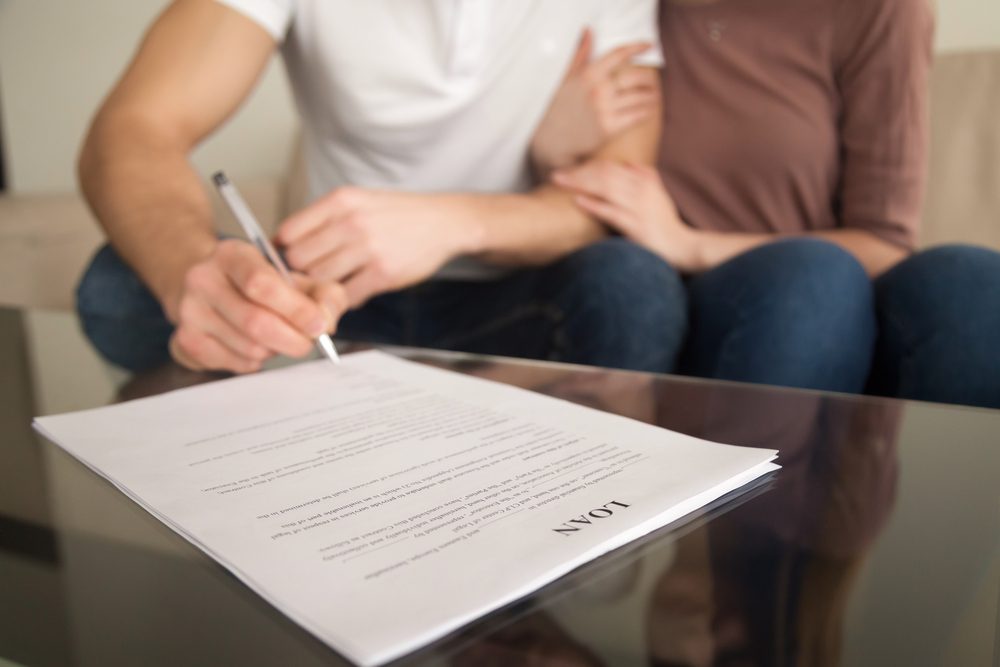 Laurel Road's online loan application process is simple and easy, allowing you to receive conditional rates in just a couple of minutes.
To apply for a loan, simply fill out their online application with some basic information about yourself and your employment history. Once you authorize a soft credit pull, they'll provide you with conditional interest rates based on the information you've provided.
After you have gathered all the necessary documents, upload them to their website's dashboard to complete your loan application. They will review everything and provide you with final rates and terms once they have finished underwriting your loan.
Then, select your loan type and term; you can sign all necessary disclosures and promissory notes electronically in their dashboard. Your loan will be disbursed on the date shown in your final Truth in Lending statement.

Laurel Road personal loans can be useful for consolidating high-rate debt, making home improvements, or financing major family purchases.
How to qualify for Laurel Road?
As long as your credit history and financial profile meet their requirements, Laurel Road may be able to provide a personal loan. Eligibility for the loan is also contingent on citizenship status; applicants must be U.S. citizens or permanent residents with a valid I-551 card. To check your conditional rates without affecting your credit score, they'll perform a soft credit pull.
There are no application or origination fees associated with the Laurel Road student loan application process. The application asks for information such as information about your loan, your education, your employment, and your co-signer's income, if applicable. You will need to provide a photo ID for most Laurel Road loans.
Laurel Road BBB Reviews
In the last three years, there have been 0 customer reviews and 2 complaints closed with the Better Business Bureau (BBB), but the company is not accredited by them. Despite this, the company has still managed to earn an A+ rating from the organization. Before opening an account, verify details and availability with the financial institution.
Here is a complaint for your review:
Initial Complaint 09/07/2021
Complaint Type: Problems with Product/Service
Status: Resolved
I opened a Laurel Road ******* **** account in June because I was told by the customer service representative that a balance transfer qualifies for a $500 cashback bonus that was being offered. The customer service agent opened the account and performed the balance transfer for me without noticing that it would not actually qualify for the cashback bonus. The transfer cost $300.
Two months later I called to find out why I was not seeing the $500 bonus and was informed by a different agent that balance transfers do not qualify. I have made 3 phone calls with no response. Each time they say they are escalating it to a manager. Around this time I have also been blocked from entering my account, receiving an error message when I try to log in. I have received an email about that issue that says the problem is resolved (the problem is not resolved). The minimum acceptable resolution is a refund of the $300 cost of transferring my ****** **** balance to Laurel Road.
Laurel Road FAQs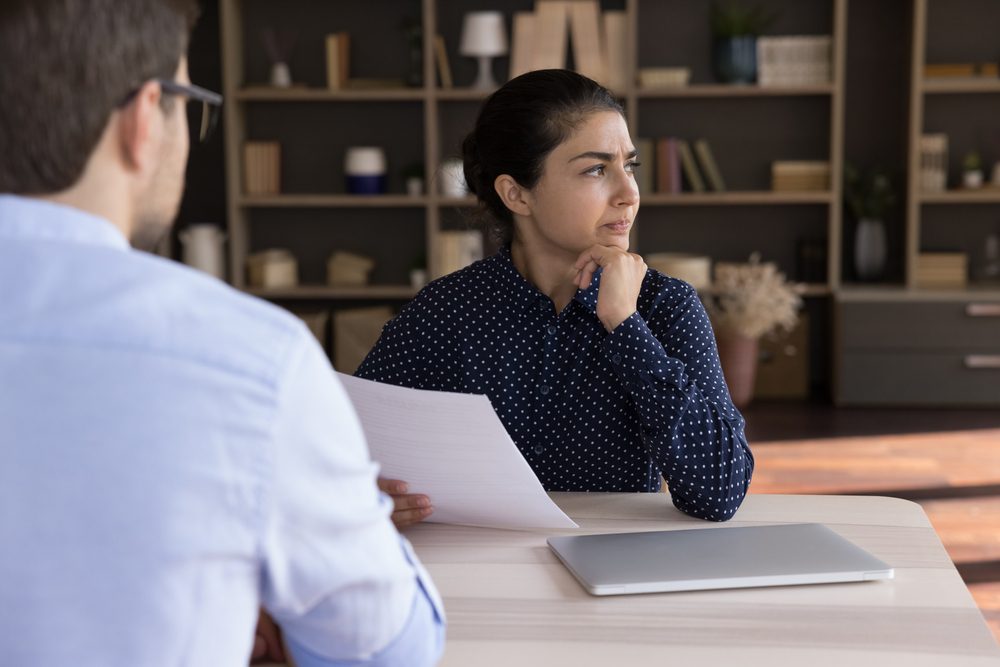 How much does Laurel Road cost?
Laurel Road offers APRs as low as 9.24% and as high as 24.50% but be aware that these rates are subject to change. As far as additional fees, they do not charge application, origination, or disbursement fees.
It will be possible for you to redeem 2% cashback toward any eligible student loan if you apply and qualify for the Laurel Road Student Loan Cashback Card. You can receive up to a 0.3 point interest rate discount if you open a Laurel Road linked savings account during refinancing, depending on how much you save.
Student Loan Refinancing: Is it possible?
It is true that Laurel Road is almost exclusively a student loan refinancing company. You can refinance any combination of federal and private loans, but keep in mind that federal guarantees will be lost by refinancing private loans.
In spite of the fact that Laurel Road no longer offers graduate student loans for students in the health care field, there are refinancing options available to you to help you more effectively manage your student loan debt.
While Laurel Road was flirting with the idea of offering private student loans to graduate students still in school in 2019, it recently shut down that program for the 2022- 2023 school year. Stay tuned to see if it relaunches in the future.
What are the qualifications for Laurel Road student loans?
Laurel Road student loans are available for borrowers who are U.S. citizens or permanent residents. Undergraduate students can refinance the loan as early as their last semester of school if they have a signed contract or offer letter from their future employer.
It is possible to refinance undergraduate and parent student loans with Laurel Road, as well as associate degree student loans with some exceptions. There is a maximum amount that can be borrowed for associate degree loans which is $50,000, so it is important to keep that in mind.
The only exceptions are if you didn't finish your degree and have a signed job offer, or if you're a parent refinancing student loans. If you're in the last semester of your studies and you have a signed job offer, you can refinance.
Can I pay off my loan early?
There are no prepayment penalties for those who choose to pay off their loan faster than originally scheduled. If you're able to do so, it would allow you to avoid paying extra interest.
In comparison to other loan providers, Laurel Road does not have much in the way of fine print. There are no application or origination fees and there are no prepayment penalties attached to the loan.
How does getting a Laurel Road personal loan affect my credit?
When you first apply for a loan, the lender will do a soft credit check to give you an idea of what interest rates and loan terms you may be qualified for. This won't affect your credit score.
When you submit a loan application, lenders will typically make a hard credit inquiry to get a complete view of your credit record. This can lower your credit score, but it's still a common practice when applying for loans.
The minimum credit score requirement at Laurel Road is 660, which is significantly higher than the minimum credit score required by most other lenders.
What if I wanna cancel?
Canceling the application is only possible before the funds have been disbursed into your account. It's important to be really certain of your decision before moving forward with a loan like this. That way, you can avoid any cancellations or changes down the line.
Some lenders do charge late fees on a missed student loan payment, but others don't. Laurel Road charges $28 or 5 percent of the missed payment, whichever is greater.
Are you struggling to make ends meet? Here are some tips that may help you get back on track.
One way to stay on top of your finances is to create a budget and stick to it.
Also, you can speak with a financial advisor who can help you understand your unique circumstances and develop a plan that works for you.
Finally, the best way to deal with debt is to not get into it in the first place. Many companies are willing to work out a payment plan that is more manageable for their customers. So reach out to their customer service team to get more information.
So, is Laurel Road legitimate or a scam?
In today's digital world, banking platforms are becoming increasingly popular. Laurel Road is one such platform that, through KeyBank, offers an array of personal loan products and services. Although Laurel Road has an A+ rating, it's important to note that they are not accredited by the Better Business Bureau (BBB). There have been 2 complaints filed against Laurel Road and 0 customer reviews.
In addition to offering better repayment options for your student loans, Laurel Road offers flexible refinancing options that can reduce the monthly payment you have on your student loans, whether you have a private loan or a federal loan. However, it is important to note that if you refinance federal student loans, you will give up all of their associated benefits, including loan forgiveness and loan forbearance.
Before taking out a loan, you must compare rates and terms from various lenders. Customer reviews can be incredibly helpful in this process, as they provide first-hand accounts of what it is like to work with a particular lender. By taking the time to read reviews, you can avoid choosing a loan that would be difficult to afford.
Do you have an experience with laurelroad.com that you would like to share? Feel free to write it in the comments.
Thank you for reading.
Laurel Road Summary
In today's digital world, banking platforms are becoming increasingly popular. Laurel Road is one such platform that, through KeyBank, offers an array of personal loan products and services. Although Laurel Road has an A+ rating, it's important to note that they are not accredited by the Better Business Bureau (BBB). There have been 2 complaints filed against Laurel Road and 0 customer reviews.
Comments Rating
( reviews)