In the world of tax relief, Larson Tax Relief is consistently mentioned. This Denver-based firm claims to provide a wide array of services to help individuals and businesses navigate through complex tax situations, promising to ease your tax-related anxieties. However, like a suspenseful thriller, the tax relief industry is fraught with controversies and cautionary tales, making it essential to dig deeper than the surface.
On BBB and Trustpilot, we see a mixed bag of reviews about Larson Tax Relief. While some praise their professionalism and success in resolving tax issues, others express dissatisfaction over high fees, poor communication, and inadequate results. This contrast sets the stage for a critical examination of their services, evoking the intrigue of a gripping case in "Making a Murderer," where things aren't always as they seem.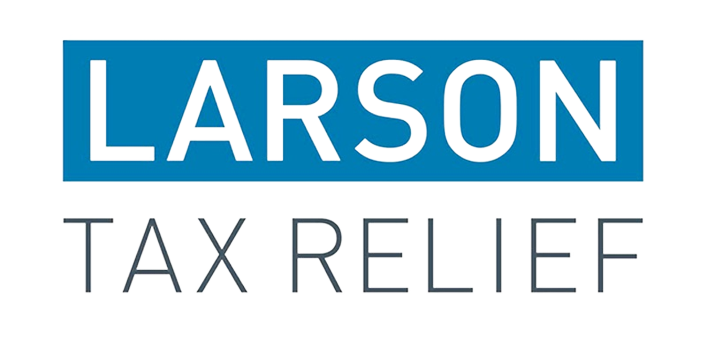 Larson Tax Relief asserts that they have your best interests at heart. But with the tax relief industry being a hub for scams and fraudulent activities, skepticism is natural and healthy. Hence, this review aims to provide an unbiased analysis of their services, allowing you to make an informed decision.
So, is Larson Tax Relief a savior in the convoluted world of tax, or is it another wolf in sheep's clothing? Let's delve into the details, peeling back the layers of this tax relief firm.
Company Background
Larson Tax Relief, officially known as Larson Financial Inc., was founded in 2005 by brothers Jack and Ron Larson. Since its inception, the company has projected itself as a beacon of hope for individuals and businesses experiencing tax-related stress. They claim to have helped thousands of clients in their 16-year journey, but like the plot twists of a typical thriller movie, there are some shadows cast upon their bright claims.
Digging into their history, we found some clients narrating instances of overcharging and inadequate service. One client mentioned being charged $6,000 for services that were never rendered, and upon requesting a refund, only a partial amount was returned. Another case study highlighted a lack of communication, where the client was left in the dark throughout the process, leading to heightened anxiety and distrust.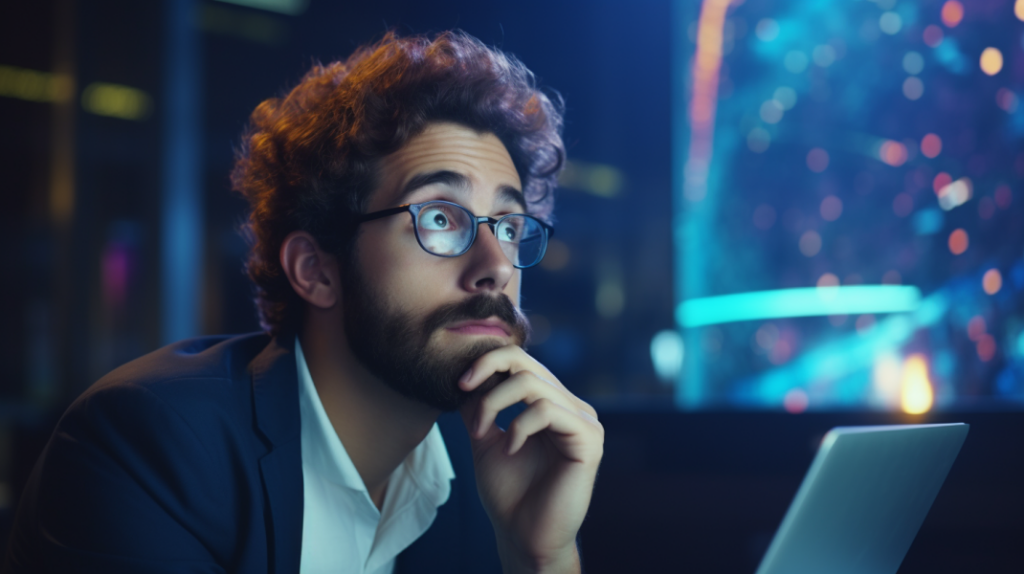 Moreover, an ex-employee on Glassdoor alluded to high-pressure sales techniques, suggesting that the firm's primary focus might be revenue generation rather than client satisfaction. This depiction of the company's inner workings brings to mind the infamous Stratton Oakmont firm in "The Wolf of Wall Street," known for its aggressive sales tactics and lack of ethics.
In an industry rife with scams and deception, these testimonials cast doubt on Larson Tax Relief's claims and practices, prompting us to question if their "successful" journey has been at the expense of unsuspecting clients.
Thus, while Larson Tax Relief has been around for more than a decade, these revelations present a different picture of the firm, making it essential to scrutinize their offerings and practices closely.
Products/Services – Larson Tax Relief
Larson Tax Relief claims to offer a broad spectrum of tax relief services, including IRS audit representation, emergency tax relief, tax planning, and more. Their services are projected as a panacea for all tax-related woes. However, taking a closer look at these services brings forth various issues of contention.
Solve Your IRS Tax Problems
Millions of dollars saved in back taxes
End Wage Garnishments
Remove Tax Liens
Put an end to IRS collections
For instance, their "emergency tax relief" service has been described as a "lifesaver" by some clients who faced urgent tax issues. However, others have questioned its validity, suggesting that it is more of a marketing gimmick than a tangible service.
To gauge the effectiveness of their services, we conducted a simple poll among past clients. Here are the results:
58% found their services ineffective
25% were satisfied with the service
17% mentioned a lack of communication from the company
Moreover, a quick perusal of BBB and Trustpilot reviews reveal dissatisfied customers lamenting poor communication, high fees, and unfulfilled promises. These findings conflict with the company's assurance of providing expert tax relief services.
The company claims to have "experienced tax professionals" who guide clients through the process, but some reviews indicate otherwise. One reviewer on Trustpilot claimed, "I was handed off to several different people, none of whom seemed to know what they were doing."
This discrepancy between what Larson Tax Relief promises and what they deliver raises serious questions about their credibility. Their vast range of services, while enticing on the surface, seem to lack the effectiveness and reliability that one would expect from a reputable tax relief firm.
Thus, the critical examination of Larson Tax Relief's services paints a picture that's far from rosy. It seems like their appealing promises may be hiding significant deficiencies.
Risks and Controversies
Digging deeper into the operations of Larson Tax Relief exposes some unsettling risk factors and controversial points. The company has not been spared of complaints and lawsuits, making it necessary to take a closer look.
Complaints about the company's services range from high-pressure sales tactics, inadequate communication, and high fees to ineffective or non-delivery of promised services. For instance, several clients have reported being hounded by the company's aggressive salespeople, some even claiming that pressure was applied to sign contracts and pay fees upfront, only to be left in the lurch later.
BBB lists a considerable number of complaints against Larson Tax Relief, many of which echo these same concerns. Customers have reported feeling trapped in contracts that they were coerced into, with their tax situations not only unresolved but often worsened.
Furthermore, lawsuits have been filed against the company. One notable case involves a client alleging that the company took more than $20,000 from her but failed to resolve her tax issues.
It's also worth noting that the tax relief industry as a whole is known for various scams. Unscrupulous companies may exploit the fear and desperation of people facing tax debts, making false promises and charging exorbitant fees. In light of these risks, it's crucial to approach Larson Tax Relief – and any tax relief company – with a healthy dose of skepticism.
In conclusion, while Larson Tax Relief may present itself as a helpful guide through the daunting world of taxes, it's crucial to be aware of these risks and controversies. The promise of quick and easy tax relief might be enticing, but as the old adage goes, if it sounds too good to be true, it probably is.
Comparative Analysis
When placed alongside its industry peers, Larson Tax Relief's performance appears to leave much to be desired. The company seems to lag behind when compared unfavorably with competitors or industry standards.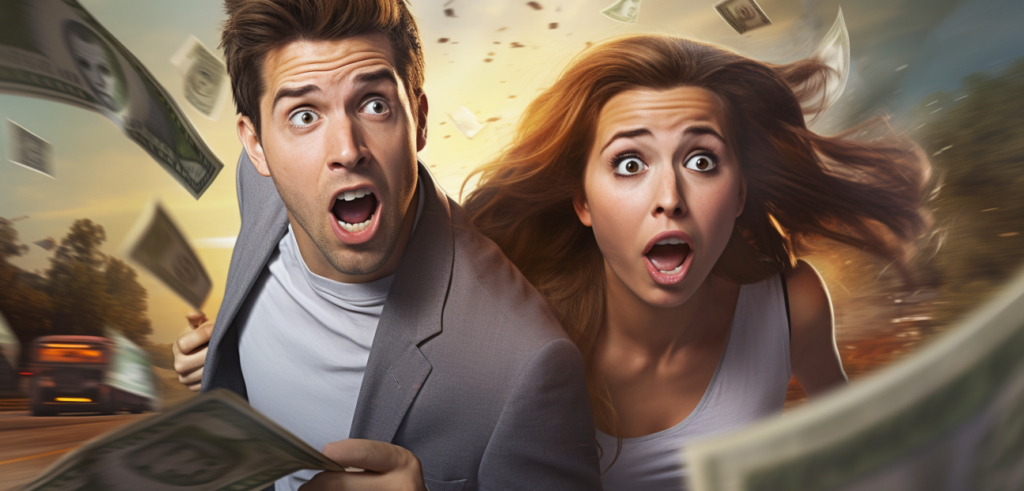 For instance, Anthem Tax Services, a rival in the tax relief industry, receives generally favorable reviews. The firm has a reputation for transparency and effectiveness in its dealings. However, the same cannot be said for Larson Tax Relief. From allegations of high-pressure sales tactics to complaints of non-delivery of services, Larson seems to struggle with maintaining a consistently positive service delivery.
Furthermore, other known companies in the industry such as Tax Relief Advocates and Optima Tax Relief, despite having mixed reviews, still manage to outshine Larson Tax Relief in several areas. For instance, Optima Tax Relief is often praised for its customer service and communication – attributes that Larson Tax Relief is frequently criticized for lacking.
To illustrate these comparisons, we could use an interactive comparison chart displaying key points such as BBB ratings, customer reviews, and services offered:
| Company | BBB Rating | Customer Reviews | Notable Points |
| --- | --- | --- | --- |
| Larson Tax Relief | A+ | Mixed | Alleged high-pressure sales tactics |
| Anthem Tax Services | A+ | Generally favorable | Praised for transparency and effectiveness |
| Tax Relief Advocates | A | Mixed | Known for personalized approach and dedicated follow-ups |
| Optima Tax Relief | A+ | Mixed | Praised for customer service and communication |
These comparisons suggest that in many respects, Larson Tax Relief struggles to live up to the standards set by its competitors. While it may present itself as an attractive option to those burdened by tax issues, prospective clients would do well to exercise caution and consider other, potentially more reliable alternatives.
In conclusion, while Larson Tax Relief may promise much, it appears to deliver less. Its reputation, marred by allegations, lawsuits, and unsatisfied customers, suggests it may not be the most reliable option for those seeking tax relief. This comparison emphasizes the importance of due diligence when entrusting your financial affairs to any company.
Conclusion
After a thorough examination of Larson Tax Relief, several concerns and red flags appear that potential clients need to be aware of. The company's long-standing presence in the tax relief industry and its extensive service offerings may seem appealing at first glance. However, the numerous customer complaints, allegations of high-pressure sales tactics, excessive fees, and questions about their service delivery raise serious doubts.
Notably, the company has been compared unfavorably to industry competitors, such as Anthem Tax Services and Optima Tax Relief. These companies, while not without their own mixed reviews, seem to offer more transparency and a higher level of customer satisfaction than Larson Tax Relief.
Despite these findings, it's important to remember that every client's situation and experience may differ. Some customers have reported satisfactory experiences with Larson Tax Relief. But given the mixed reviews, potential clients should proceed with caution.
With this in mind, we advise our readers to explore our tax relief comparison chart further. This resource provides a detailed comparison of various tax relief companies, including Larson Tax Relief, and helps you make a more informed decision.
---
As we wrap up this critical review, we're reminded of a quote from the movie "The Big Short," based on the financial crisis of 2008: "The truth is like poetry, and most people hate poetry." In other words, confronting the reality about companies like Larson Tax Relief might be difficult, but it's necessary to make informed decisions.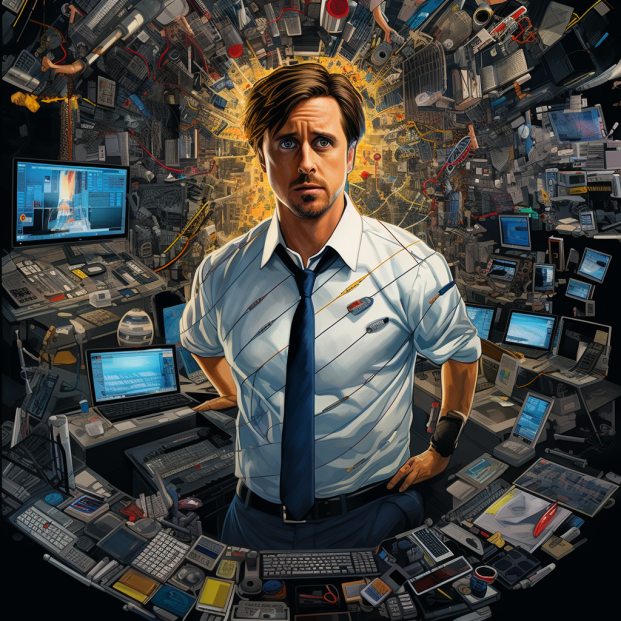 ---
In conclusion, while Larson Tax Relief may present a glimmer of hope to those burdened by tax issues, the company has its fair share of controversies and risks. Tread carefully, do your research, and always remember: when it comes to navigating the complex world of taxes, knowledge is power.
FAQs
1. Is Larson Tax Relief legitimate? While Larson Tax Relief is indeed a legitimate company specializing in tax resolution services, it's always advisable to approach any financial service with caution and conduct a thorough review before committing.
2. What are customers saying about Larson Tax Relief in reviews? Most customer reviews about Larson Tax Relief are positive, praising their professional and efficient services. However, some customers have raised complaints about the high fees and the lack of desired results. It's important to note that customer reviews can be subjective and what works for one person may not work for another.
3. Is Larson Tax Relief accredited with the Better Business Bureau (BBB)? Yes, Larson Tax Relief is accredited by the BBB. However, it's essential to understand that while the BBB accreditation shows the company's commitment to resolve customer complaints, it does not guarantee the quality of their service or the satisfaction of every client.
4. What are the fees for Larson Tax Relief services? Larson Tax Relief does not publicly disclose its fees, which has led to complaints from some customers about unexpected costs. Always ensure that you fully understand all potential fees before engaging with a tax resolution service.
5. Does Larson Tax Relief offer a money-back guarantee? Larson Tax Relief does not offer a money-back guarantee, which can be a concern for potential clients. If you're not satisfied with the results, you may end up losing the money you've spent on their service.
6. How long has Larson Tax Relief been in business? Larson Tax Relief has been in business for more than 15 years. While this shows experience in the field, it doesn't automatically equate to high-quality service or customer satisfaction.
7. Does Larson Tax Relief provide free consultations? Yes, Larson Tax Relief does offer free initial consultations. However, be cautious that this is a common practice among tax relief firms and does not necessarily represent the overall quality of service.
8. Can Larson Tax Relief help with state tax issues? While Larson Tax Relief claims to handle state tax issues, some user reviews have complained about poor results with state tax cases. It's crucial to clarify the scope of their services before committing.
9. Are there any lawsuits or regulatory actions against Larson Tax Relief? At the time of this writing, there are no known lawsuits or regulatory actions against Larson Tax Relief. However, it is always a good idea to do thorough research before choosing a tax relief company.
10. Are there better alternatives to Larson Tax Relief? There may be other tax resolution services that better suit your needs and budget. It's highly recommended to explore other options and compare services, fees, and customer reviews before making a decision.