Brought to the forefront of discussion is Optima Tax Relief, a company whose reputation is as complex as the services they offer. The tax relief industry, notorious for its controversies, has been further tarnished by mixed reviews from Optima's customers on BBB and Trustpilot. Promising to alleviate state tax debts and provide an escape from the clutches of the IRS, the company creates an appeal that, for many, is too good to ignore. Yet, the dichotomy between positive and negative reviews calls into question the authenticity of their claims, and perhaps more concerningly, their credibility as a whole.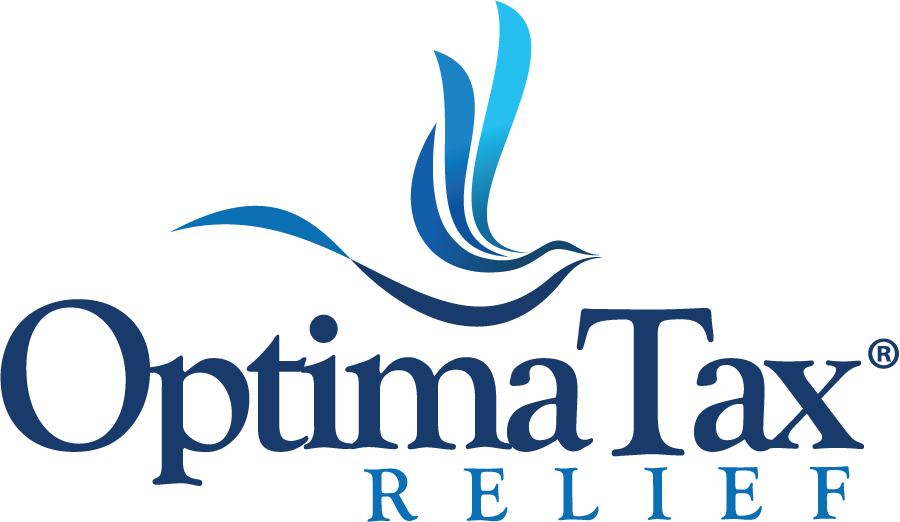 As we delve deeper into the intricacies of Optima Tax Relief, it becomes increasingly necessary to don the lens of skepticism. This article will serve as an analytical review, investigating the operational aspects of the company, from its background and services to the risks and controversies associated with it.
With the tax relief industry often compared to a tightrope walk, where falling off could mean significant financial loss, it is crucial to understand the balance between what is promised and what is delivered. The purpose of this review is not to sway opinions but to inform and encourage readers to critically analyze the implications of engaging with such companies.
This article will provide a comprehensive understanding of Optima Tax Relief, highlighting the pressing need for potential customers to tread cautiously in this seemingly precarious industry.
Optima Tax Relief: Company Background
Optima Tax Relief, initiated in 2011 by Harry Langenberg and Jesse Stockwell, claims to have been instrumental in resolving over $1 billion in tax debts. The company's radio campaign featuring renowned actor Alan Thicke provided a substantial boost to its popularity. However, beneath the surface of this seemingly prosperous firm, a different story unfolds.
With its lucrative promises and high-profile advertising, Optima Tax Relief presents a facade reminiscent of Frank Abagnale's character in the movie "Catch Me If You Can." Yet, much like the film's protagonist, the company's lofty claims and slick presentation mask a series of malpractices that have left many customers disgruntled and unsatisfied.
Though touted as a leading tax relief company, Optima has been criticized for its poor communication, high fees, and failure to deliver on its promises. A multitude of customers have reported that they were drawn in by the company's assurances only to have their cases dismissed or unresolved, resulting in wasted time and resources.
Real-life testimonies further substantiate these claims. One customer stated, "I was promised a reduction in my tax debt. However, after paying their fees, nothing was resolved, and I ended up with more debt due to accrued interest." Another customer reported, "The customer service was appalling. As soon as I paid the upfront fee, they stopped responding to my calls and emails."
---
Such accounts cast a significant shadow of doubt over Optima's practices and their commitment to customer satisfaction. As the plot of "Catch Me If You Can" unfolds, so does the questionable narrative surrounding Optima Tax Relief, leading us to question the company's reliability and integrity.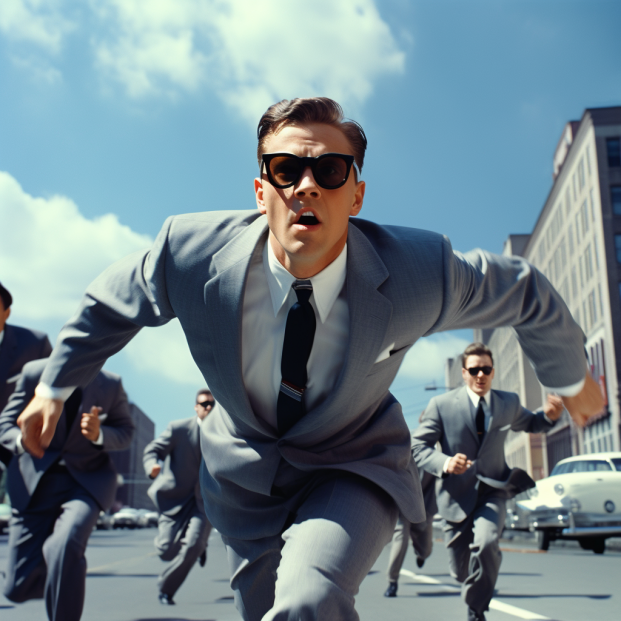 ---
In conclusion, while Optima Tax Relief might present an appealing facade of success and proficiency, the reality may be far from what is portrayed. As we journey through this review, a word of caution: be skeptical about what you see on the surface and vigilant about what lies beneath. When it comes to tax relief, one must tread carefully to avoid falling into a financial quagmire from which recovery might be difficult.
Optima Tax Relief Services
Optima Tax Relief claims to ease the burden of tax debts through its range of services which include tax consultation, tax preparation, and tax settlement. The company purports to have a deep understanding of the intricate IRS system, promising customers a reduction in debt and a worry-free experience. However, the real question is: Is Optima as efficient as it claims to be? And are their services worth the price tag?
Solve Your IRS Tax Problems
Millions of dollars saved in back taxes
End Wage Garnishments
Remove Tax Liens
Put an end to IRS collections
On the surface, it seems like Optima offers a comprehensive service, but a critical examination of customer reviews on BBB and Trustpilot paints a different picture. Many customers reported dissatisfaction with the level of service. One review states, "I hired Optima to help me with my tax issues. They took my money, did nothing, and left me in a worse spot than before." Another customer echoes this sentiment, "They promised to reduce my tax debt, but all they did was take my money and leave me in the lurch."
In conclusion, though Optima Tax Relief promises a multitude of services aimed at reducing tax debt, these claims should be taken with a grain of salt. The mixed reviews and the numerous complaints seem to contradict their claims, raising questions about their efficiency and the value of their services.
Risks and Controversies
Optima Tax Relief is no stranger to controversies. The company, while claiming to provide tax relief services, has faced its fair share of complaints and lawsuits. One of the major criticisms revolves around their communication practices. Numerous customers have reported subpar communication, with instances of unanswered calls and emails. Further adding fuel to the fire, the company has been accused of charging exorbitant fees for services that are often deemed ineffective.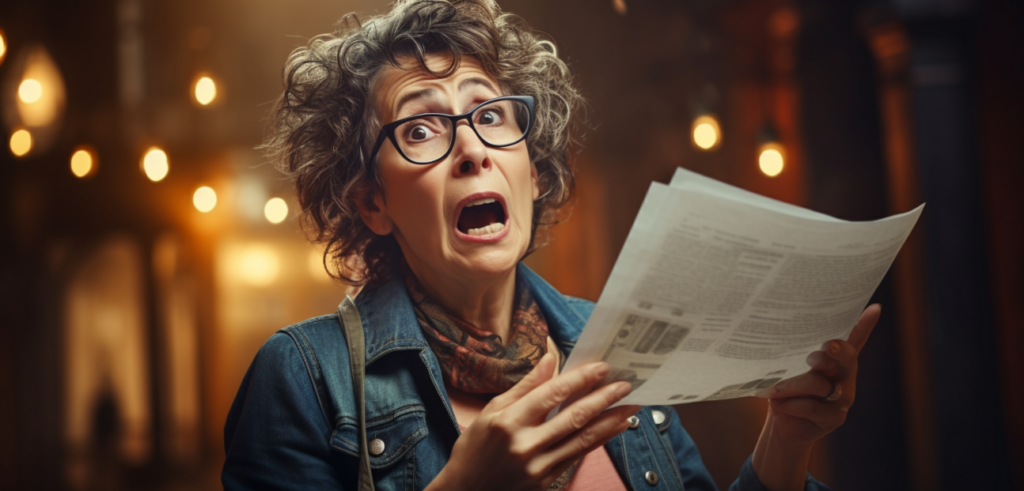 In 2020, the company was hit with a lawsuit alleging deceptive and misleading practices. Filed in California, the lawsuit accused Optima Tax Relief of charging upfront fees for services they failed to deliver, leaving clients in dire financial straits. Despite promising tax debt reduction, the lawsuit claims that Optima left clients with larger debts due to penalties and interest accrued during the course of their service.
In conclusion, the controversies and risks associated with Optima Tax Relief are a cause for concern. Potential clients are advised to be wary of the company's claims and to thoroughly research and consider the documented complaints and lawsuits before engaging their services. After all, when it comes to tax relief, it's better to be safe than sorry.
Comparative Analysis
When compared to benchmark companies in the industry such as Anthem Tax Services, Optima Tax Relief falls short. Anthem Tax Services, renowned for its transparent pricing and high level of customer satisfaction, stands in stark contrast to Optima.
Even when compared to other well-known companies like Tax Relief Advocates, which also has mixed reviews, Optima still fails to measure up. A plethora of complaints against Optima dwarf those against Tax Relief Advocates, further diminishing Optima's reputation.
A comparison chart can be incredibly useful in this section. Such a chart could illustrate the vast differences in services, customer satisfaction, and pricing between these companies. The discrepancies in the number of complaints and overall customer satisfaction could be clearly highlighted, providing readers with a visual representation of where Optima stands in relation to its competitors.
In conclusion, when compared unfavorably with its competitors, Optima Tax Relief's promises of tax relief start to lose their shine. The high number of complaints, coupled with a general lack of satisfaction amongst their clientele, paints a worrying picture. This comparative analysis should serve as a cautionary tale for potential clients, emphasizing the importance of thorough research before engaging any tax relief services.
Conclusion
In revisiting the critical points of this review, it becomes clear that while Optima Tax Relief might portray a veneer of efficiency and proficiency, their actual practices tell a different story. The numerous complaints, mixed reviews, and a lawsuit alleging deceptive practices all point towards a potential for risk when dealing with the company.
While the company promises to reduce tax debt and provide peace of mind, it seems to leave a trail of discontented customers who claim they've received little value for their significant investment. The stark contrast between Optima Tax Relief and its competitors, as shown in the comparison chart, further raises the question of whether Optima truly delivers on its promises.
---
As we've learned from "The Wolf of Wall Street," not everything that glitters is gold. Optima Tax Relief, despite its shiny exterior and lofty promises, might not be the golden solution it purports to be. Thus, readers are urged to proceed with caution, take their time in making a decision, and conduct their own in-depth research before choosing a tax relief company.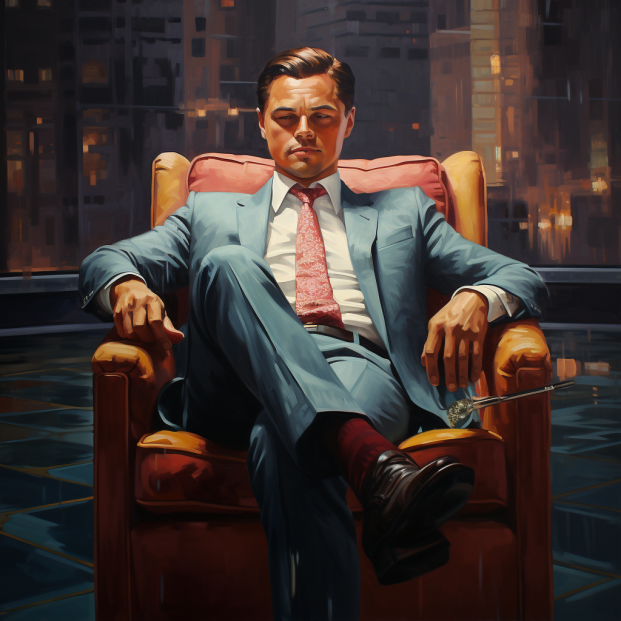 ---
Finally, to assist readers in making an informed decision, we have provided a comprehensive tax relief comparison chart. This chart offers a detailed overview of various tax relief companies, including Optima Tax Relief, allowing readers to compare and contrast services, customer satisfaction, and pricing at a glance.
In the end, remember that it's not just about choosing a tax relief company; it's about choosing the right one. And sometimes, as in the classic movie "The Sting," choosing the wrong one can lead to a disastrous outcome.
Optima Tax Relief FAQ
1. Is Optima Tax Relief a legitimate company? Yes, Optima Tax Relief is a legitimate tax relief company that has been in operation since 2011. However, as with any business, it's important to research and ensure they offer the services that will benefit you specifically.
2. What kind of services does Optima Tax Relief offer? Optima Tax Relief offers a range of tax-related services including tax consultation, tax preparation, tax settlement, tax negotiation and settlement, audit defense and other tax resolution services. However, the effectiveness and value of these services can greatly depend on a client's specific tax situation.
3. How much does Optima Tax Relief charge for their services? The cost of Optima Tax Relief's services varies greatly depending on the complexity of your tax case. They usually require an upfront fee, followed by a secondary fee once services are rendered. It is advisable to clarify these costs before signing up.
4. Does Optima Tax Relief have any guarantee for the tax relief? While Optima Tax Relief advertises that they can help reduce tax debt, there is no guarantee of this. The process of negotiating with the IRS is complex and the outcome can be influenced by many factors beyond the company's control.
5. How long does it take to see results with Optima Tax Relief? The duration for seeing results varies greatly depending on the complexity of the tax issues. Some clients may see results in as short as two weeks, while others with more complex cases can take several months to over a year.
6. How does Optima Tax Relief claim to reduce tax debt? Optima Tax Relief claims to reduce tax debt by negotiating settlements with the IRS on behalf of their clients. However, it's important to note that not all tax debts are eligible for reduction and the IRS has the final say, not Optima.
7. Has Optima Tax Relief been involved in any lawsuits or consumer complaints? Yes, there have been complaints and lawsuits against Optima Tax Relief. Issues often raised by customers include dissatisfaction with results, high fees, and deceptive marketing practices. It's important to research thoroughly before engaging their services.
8. Does Optima Tax Relief help with state taxes or only federal? Optima Tax Relief claims they can deal with both federal and state tax issues. However, the regulations and processes for each of these can vary greatly, and it's important to understand the limitations of their service in this regard.
9. What are the qualifications of the tax professionals at Optima Tax Relief? Optima Tax Relief states they have a team of professionals including tax attorneys and enrolled agents who are licensed to practice before the IRS. However, the specific qualifications and experience of the team assigned to your case can greatly affect the outcomes.
10. What is the overall customer satisfaction rate of Optima Tax Relief? While Optima Tax Relief has positive reviews on some platforms, they also have a substantial number of negative reviews and complaints. Many customers complain about high fees and unsatisfactory outcomes. It's advisable to consider these reviews and make an informed choice before hiring them.