In the labyrinthine, often intimidating world of tax resolution, a company called The Tax Resolvers purports to offer guidance and relief to beleaguered taxpayers. But with recent controversies and increasing skepticism in the tax relief industry, a critical review of their operations is both timely and essential.
The Better Business Bureau (BBB) and Trustpilot, two of the most trusted review platforms, provide a mixed bag of customer experiences that range from high praises to woeful dissatisfaction. This calls for a closer examination of the company's claims.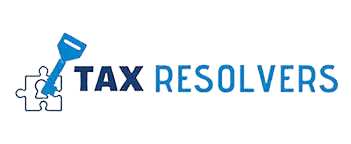 Navigating the realm of tax relief is reminiscent of the classic tale, The Odyssey, where perilous journeys and monstrous challenges stood between Odysseus and his destination. Similarly, taxpayers seeking relief are often confronted with a daunting and confusing path filled with tax jargon, countless forms, and a looming fear of the Internal Revenue Service (IRS). Companies like The Tax Resolvers promise to be the guiding light, the beacon that cuts through the fog of uncertainty.
This article intends to critically examine whether The Tax Resolvers can indeed take on the role of the trusted guide or if they are merely sirens luring unsuspecting taxpayers onto rocky shores. This calls for a critical review. Are they genuinely the heroes they claim to be, or are they adding to the problem in this industry? Are they navigators or manipulators? Let's find out.
A famous line from the iconic courtroom drama, 'A Few Good Men,' comes to mind: "You can't handle the truth!" This article intends to uncover the truth, no matter how uncomfortable it might be. Taxpayers deserve to know the reality behind the glossy promises offered by companies like The Tax Resolvers. And that's exactly what we aim to uncover.
Company Background
Founded in 2008, The Tax Resolvers entered the tax relief scene with a promise – to assist taxpayers in navigating the complex waters of IRS issues. Despite being a relatively young player in the industry, the company claims a host of key milestones, including successful resolution of countless tax cases. However, upon closer examination, the picture seems somewhat murkier than the unblemished success story the company would have you believe.
---
Many customer reviews and case studies call into question the integrity of The Tax Resolvers. Stories of unsatisfactory experiences abound, with some clients alleging deceptive practices and hidden fees. These claims are reminiscent of the corporate deception portrayed in the movie "The Big Short," where the allure of success masks a complex web of misleading claims and questionable ethics.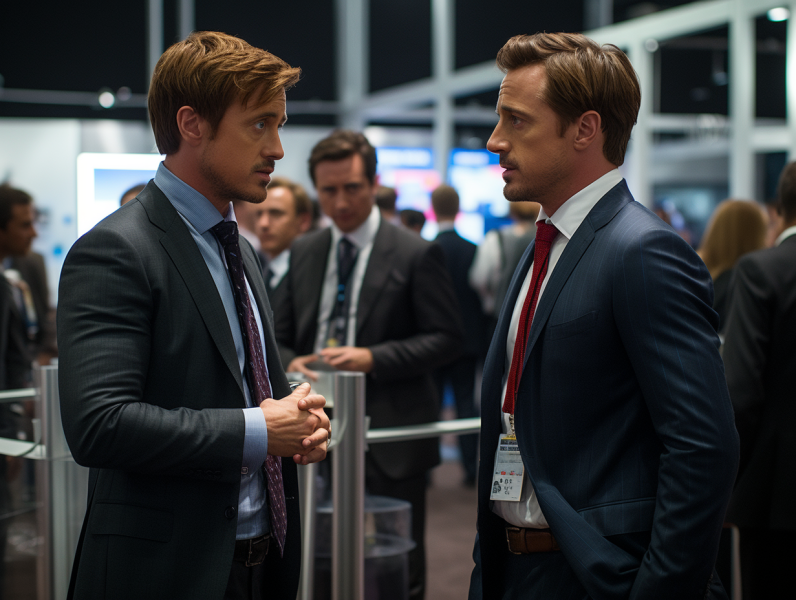 ---
Moreover, despite the company's claims of prioritizing customer service, some clients report feeling more like a number than a valued client. This raises doubts about the authenticity of the company's commitment to their customers.
Meanwhile, the company's advertising and marketing strategies have also come under scrutiny. The Tax Resolvers' advertisements promise to reduce or even eliminate tax debts, a claim many clients suggest is misleading. While the company does offer a range of services to assist with tax issues, the effectiveness and transparency of these services have been called into question.
While it's true that navigating the complex world of tax resolutions is no easy feat, the company's practices seem to add to the confusion rather than alleviate it. In the vein of the cult classic film "The Matrix," where reality is obscured by a complex network of illusions, The Tax Resolvers seem to be creating a similar illusion with their advertising and customer service, casting a shadow over their image as a trusted tax resolution service.
In conclusion, despite the impressive façade presented by The Tax Resolvers, there are sufficient grounds for skepticism. As we delve deeper into the company's operations, products, and services in the sections that follow, we'll attempt to unravel the truth behind this company's glossy exterior.
Solve Your IRS Tax Problems
Millions of dollars saved in back taxes
End Wage Garnishments
Remove Tax Liens
Put an end to IRS collections
Products/Services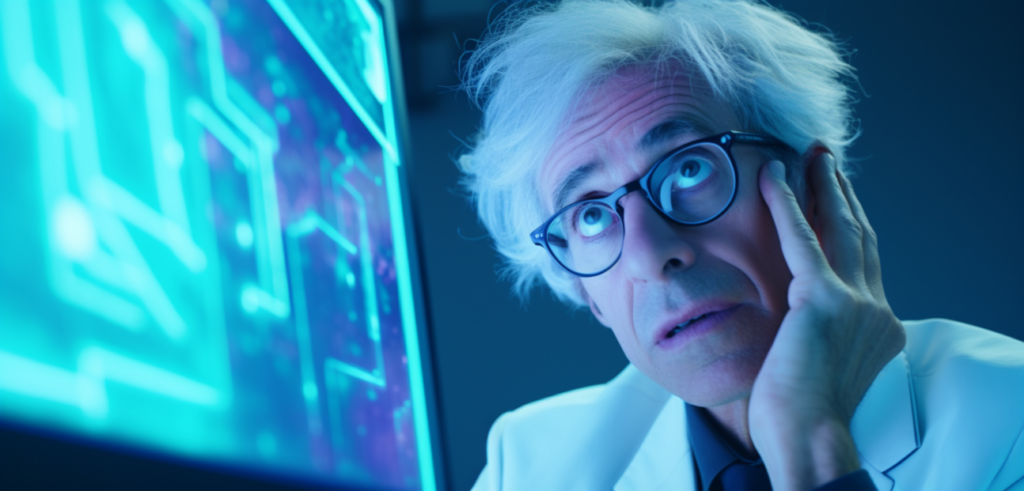 The Tax Resolvers, on the surface, offer an array of services that seem comprehensive and catered towards resolving any tax predicament their clients might find themselves in. Their portfolio includes tax resolution, audit defense, tax preparation, among others. But critics and skeptics question the efficacy and integrity of these services.
Take, for instance, their tax resolution services. The company claims to negotiate with the IRS on behalf of its clients to reduce or even eliminate their tax debt. While this sounds appealing and relieving to someone struggling with tax issues, customer reviews and experiences suggest otherwise. Complaints on BBB and Trustpilot illustrate stories of exorbitant fees charged upfront and poor communication after the initial consultation.
Their audit defense service, another prominent offering, also raises eyebrows. While it is common for tax relief companies to provide assistance in case of an IRS audit, some clients of The Tax Resolvers report that promised services were not delivered. Furthermore, the company's lack of transparency around the costs associated with this service adds to the skepticism.
It's like taking a quiz where the questions keep changing, leaving the participant in a perpetual state of confusion. The same feeling echoes through the testimonials of many clients who felt misled by the company's promises.
Moreover, the tax preparation service, a crucial part of any tax relief company's portfolio, has also had its share of criticism. Customers have cited instances of inaccuracy, delays, and not receiving the expected results, leading to further financial stress.
Overall, a review of the products and services offered by The Tax Resolvers reveals a disconnect between the company's claims and the actual experiences of its customers. This invites a more cautious approach when considering their services. It's like participating in a poll where the results seem skewed towards the negative. Are their offerings genuinely beneficial as they claim, or are they simply a guise for charging clients hefty fees without delivering results? Ultimately, it's the clients who bear the brunt of this discrepancy.
Risks and Controversies
Like many companies operating in the tax relief sector, The Tax Resolvers has its share of controversies. These range from allegations of deceptive advertising to complaints about their pricing and service delivery.
One of the most significant criticisms of The Tax Resolvers is their alleged practice of charging large upfront fees without an assurance of successful results. Many customers have complained of paying substantial amounts of money upfront only to be left with their original tax debt intact or even increased, along with poor customer service and lack of communication.
Another issue that has dogged the company is their advertising practices. The company has made grandiose claims in their ads, promising to reduce or even eliminate tax debts. However, a number of customers have claimed that these promises are misleading and deceptive, elevating expectations only to leave them unfulfilled.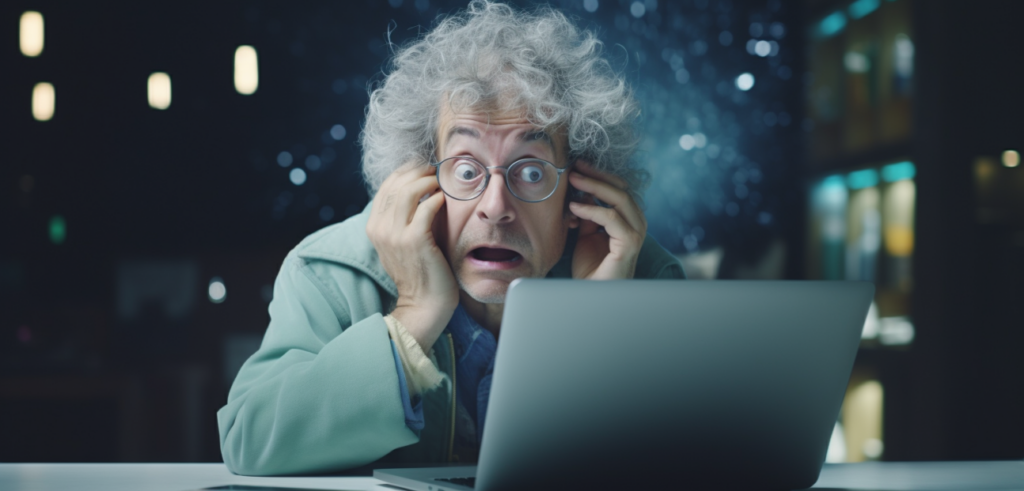 The company has also been accused of not being transparent about the potential risks and costs associated with their services. Several customers have stated that they were not fully informed about the fees or the process, leading to unexpected charges and frustration.
A survey of customer opinion on these issues paints a picture of dissatisfaction and mistrust. Many customers seem to feel that they were taken advantage of and were not provided with the service they were promised.
These controversies have led to a degree of skepticism and wariness towards The Tax Resolvers. Given the risk and potential financial implications of unresolved tax issues, it is imperative that customers exercise caution and conduct thorough research before engaging with any tax relief service.
The controversies and risks surrounding The Tax Resolvers serve as a reminder of the importance of transparency, honesty, and good customer service in the tax relief industry. It is clear that there are serious questions to be asked about the company's practices and whether they truly serve the best interests of the customers. In the next section, we will compare The Tax Resolvers to other companies in the industry to further elucidate these issues.
Comparative Analysis
In comparison to other companies in the tax relief sector, The Tax Resolvers does not fare favorably. Let's look at how they stack up against industry giants Anthem Tax Services, Tax Relief Advocates, and Optima Tax Relief.
Anthem Tax Services, with a solid A+ rating from the Better Business Bureau and high scores on Trustpilot, has built a reputation for transparent pricing, comprehensive services, and consistent customer satisfaction. In contrast, The Tax Resolvers has a mixed bag of reviews, with many customers complaining about hidden fees, misleading advertising, and a lack of follow-through on promised services.
Tax Relief Advocates, another competitor, may also have a mix of reviews but stands out for its commitment to customer service and clear, upfront communication about its services. This is a stark contrast to The Tax Resolvers, where customers have voiced complaints about poor communication and unfulfilled promises.
Optima Tax Relief, an industry leader with a strong reputation, offers a range of comprehensive services. They have a team of dedicated professionals providing personalized solutions, and their pricing structure is transparent, with no hidden fees. In contrast, The Tax Resolvers' clients have reported unexpected charges and a lack of personalized attention.
When you view these comparisons in a side-by-side chart, the disparities become even more apparent. While every company has its challenges, it's clear that The Tax Resolvers struggles in areas where other companies seem to excel, particularly in transparency, customer service, and fulfillment of promises. This comparative analysis raises serious questions about their ability to provide the level of service they advertise.
Given the critical role a tax relief company plays in navigating the complexities of tax debts, it's clear that clients should exercise caution when considering The Tax Resolvers. This is not to say that they are entirely without merit, but the disparities between their services and those of other top-rated companies are too significant to ignore. It's always important to weigh your options carefully before deciding on the right tax relief service for your needs.
The Tax Resolvers: Conclusion
Through a critical examination of The Tax Resolvers' practices, this article has highlighted a number of controversies and risks associated with the company. From misleading advertising and hidden fees to a lack of transparency and poor customer service, the issues surrounding The Tax Resolvers are significant and cannot be ignored.
The comparative analysis further underscores these concerns, with competitors like Anthem Tax Services, Tax Relief Advocates, and Optima Tax Relief generally offering better customer service, greater transparency, and more reliable results. The Tax Resolvers, unfortunately, have fallen short in these areas, prompting a cautionary recommendation for prospective clients.
While The Tax Resolvers does offer a range of services aimed at mitigating tax-related problems, the question remains whether they can deliver on their promises. The numerous complaints and controversies associated with the company suggest otherwise.
As the adage goes, "Forewarned is forearmed." Armed with the insights provided in this article, prospective clients are urged to approach The Tax Resolvers – or any tax relief service, for that matter – with caution and due diligence. Conduct further research, read reviews, ask questions, and make an informed decision about your tax issues.
---
Finally, to wrap up with a pop culture reference, remember the infamous 'red pill or blue pill' choice from 'The Matrix.' Knowledge is power. Choose the path of knowledge and make informed decisions about your tax relief needs. After all, it's your financial future at stake.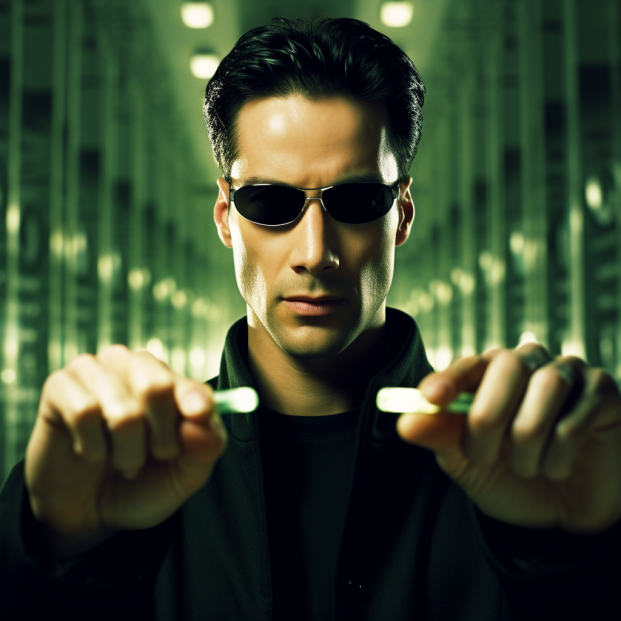 ---
Remember, the labyrinth of tax resolutions doesn't have to be intimidating. With thorough research and informed decision-making, you can navigate through it successfully. This article aims to be a navigational aid in your journey, offering insights, cautionary tales, and comparative information to guide your steps.
FAQs
1. Are the services provided by The Tax Resolvers legit? While it seems that The Tax Resolvers is a legitimate tax resolution service, there are mixed reviews and experiences reported by customers. It's always important to do your own research and check factors like customer reviews and Better Business Bureau ratings before engaging with any financial service company.
2. What kind of services does The Tax Resolvers offer? The Tax Resolvers offers a variety of tax resolution services including tax negotiation, tax lien removal, wage garnishment release, penalty abatement, tax resolution program, and offer in compromise.
3. How much does The Tax Resolvers charge for their services? The exact cost of The Tax Resolvers' services is not clearly stated on their website. This lack of transparency raises concerns about potential hidden costs. It's important to get a clear understanding of all fees before engaging with their services.
4. What makes The Tax Resolvers different from other tax resolution services? The Tax Resolvers claim to set themselves apart by providing personalized services to their clients. However, their customer reviews indicate mixed experiences, and it's unclear if they provide a significantly unique or superior service.
5. Do The Tax Resolvers offer a guarantee for their services? While The Tax Resolvers claim to offer a Money Back Guarantee, the specifics are not clearly outlined on their website. It's recommended to get written confirmation of the terms of this guarantee before signing a contract.
6. Is The Tax Resolvers accredited with the Better Business Bureau? Yes, The Tax Resolvers is accredited by the Better Business Bureau. However, they have received mixed customer reviews on the platform, and it's important to read these reviews to get a comprehensive understanding of customer experiences.
7. What are the most common complaints about The Tax Resolvers? The most common complaints about The Tax Resolver include lack of communication, concerns about transparency in pricing, and dissatisfaction with the resolution of their tax issues.
8. Does The Tax Resolvers provide services nationwide? The Tax Resolvers website claims to offer services nationwide, but it's crucial to verify whether they are licensed to operate in your particular state, as tax laws can vary widely.
9. Does The Tax Resolvers have experienced tax professionals? The Tax Resolvers claims to have a team of experienced tax professionals. However, the exact qualifications and certifications of their team members are not clearly stated on their website, which does cause some concern about their ability to handle complex tax cases.
10. Is it beneficial to hire The Tax Resolvers? While some customers have reported positive experiences with The Tax Resolvers, others have had negative experiences. It is always beneficial to compare services, pricing, and customer reviews of multiple tax resolution companies before deciding on which to hire.